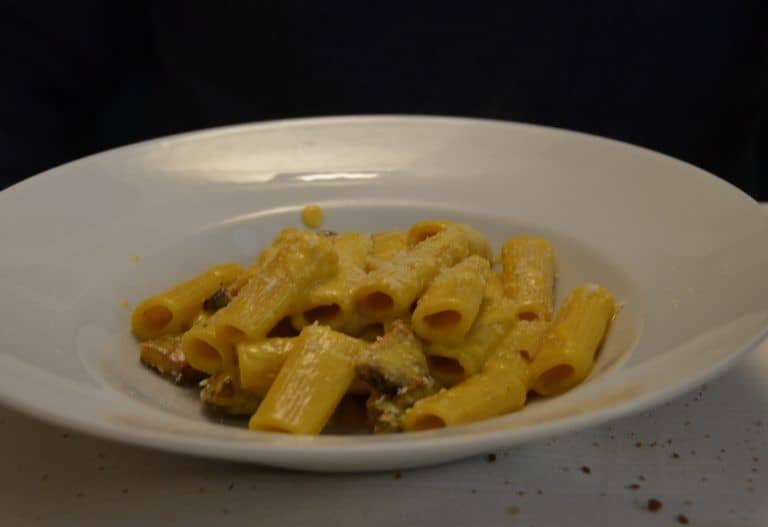 We got up very early again, this time to go to Rome.
This was the first time I had been to Fiumicino Airport in Rome in 35 years, though we went through there for transit a few years ago.
It was indeed a large airport and the passport control area was huge compared with the one in Milan which we often go.
And it was surprisingly crowded with many people.
From the airport to Termini railway station in the centre, you can go by train, but to get to the hotel, we need to take a taxi from there.
According to our guidebook, the taxi fare from the airport to the centre is fixed as €40, so we decided to take a taxi from the first.
The guidebook we have was published in 2010, so the price has gone up to €48, but we could get there quick and easily.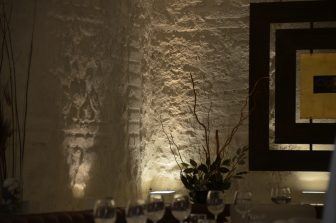 We were too early for check-in to our room, so we left our luggage at the hotel and went out for lunch to a restaurant the hotel people recommended.
It was a restaurant called il Piccolo Mondo in Via Aurora, which was specialised in dishes of Rome.
We were the first to arrive there as it was quite early for lunch and I was surprised to see the second customers were Japanese.
Afterwards, the waiter explained that the Japanese embassy is nearby and also a Japanese magazine featured this restaurant one time, so they have many Japanese customers.
Apparently this restaurant is the one of long standing around here with 70 years' history.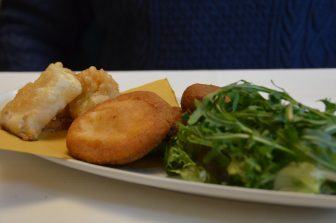 We shared the assorted fried dishes (croquettes of boar meat, fried flowers of courgette with anchovies, dried cod, and cheese) and assorted salami and cheese for the starter.
The courgette flowers were so good that we ordered extra.
My main dish was Saltimbocca of veal and my husband chose Carbonara, both of which were typical dishes in Rome.
The pasta of Carbonara was very Al Dente, so much so that I would say it was not cooked enough.
The wine we chose was Primitivo, which was not from Rome, but from Apulia, south of Italy.
It was so good that I took a photo of it and afterwards ordered them to a wine shop.
Altogether with desserts, the bill was about €135, which was not cheap, but we were very satisfied with the great Italian food.