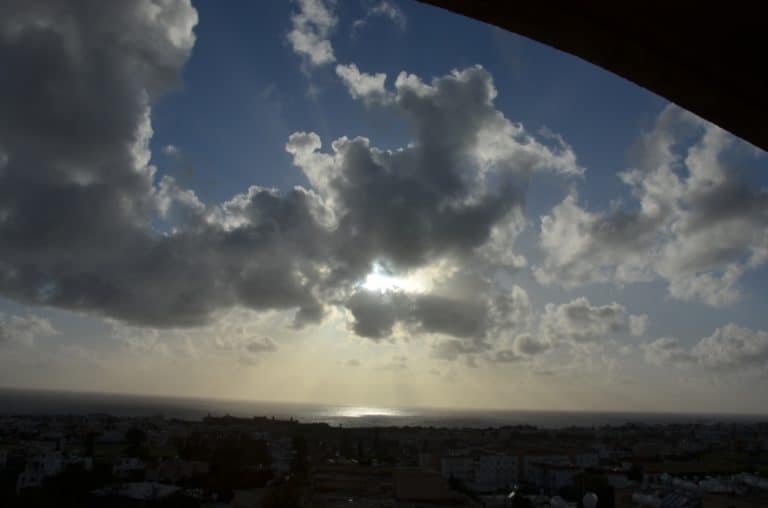 [ Mar.2015 ] Because the hotel we had booked in Paphos in Cyprus was horrible, we had to look for another place.
I would have thought that we should go to the tourist office and ask them to fix up, but here in Paphos there is not the tourist office in the centre of the town.
We asked a few people, but nobody seemed to know if it was functioning or not.
So we thought of looking up in the internet and decided to go to the wifi area.
And on the way, we happened to come across one hotel near the bus stop and asked there if there was a room available.
In the end we decided to stay in this hotel called Agapinor.
This one was another cheap hotel mainly for British tourists.
But the room was large and bright and above all, the view from the room was wonderful, so much so that we could forgive other small problems.
Depending on the weather, the sunset looked differently.
We looked at the view without getting bored.