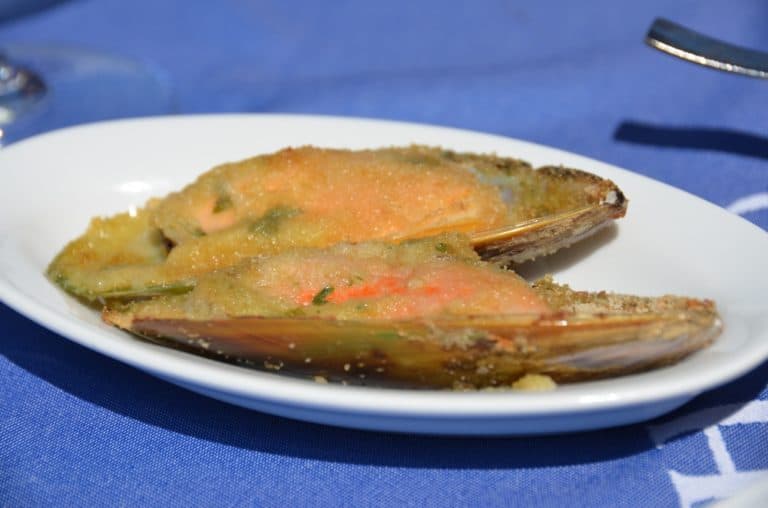 [ Apr.2015 ] After enjoying the motorboat ride in Paphos in Cyprus, we went to a restaurant the boatman recommended.
We chose Seafood Meze.
Meze is a set of small dishes like Spanish Tapas and we could taste many kinds of food.
I cannot remember how many dishes they served here, but I remember that when we thought that was the end, some more were served.
We really got full up.
The food was good and there was nothing to complain about it, but when I saw the bill, I noticed that a juice which we did not order was added.
So I called and made them delete it, but there might have been other mistakes.
Well, I wonder if it was a genuine mistake or something deliberate…
The name of the restaurant was Theo's.