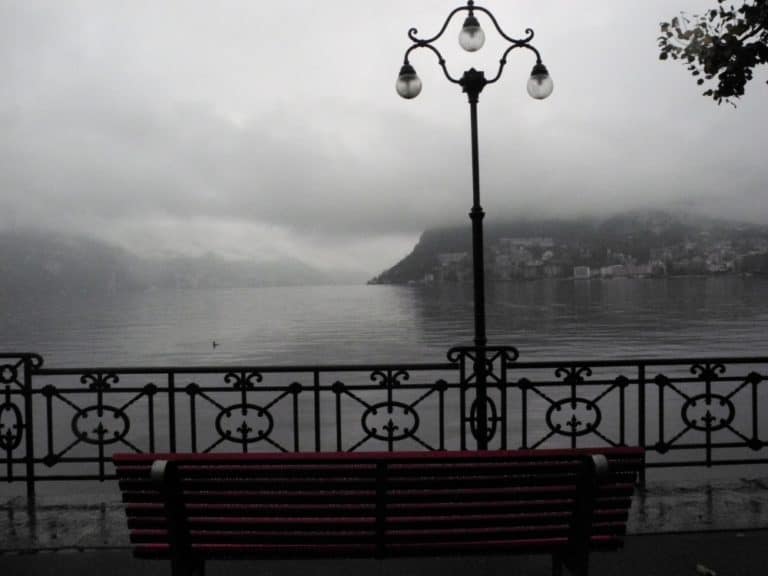 [ Oct.2014 ] We went to Lugano in Switzerland from Milan.
We could not have a relaxing time there this time because we went there just for a buisiness, and anyway, it was rainy.
I seem not lucky in Lugano, as last time I was here, it was a grey day, too.
It looks very pretty in the photos with fine weather.
This time, we went there by car.
When we went by train, I did not notice when we passed the border, but this time it was clear because there was a checkpoint.
I do not know now because the nature of Swiss banks has been changing, but in the past, there were many Italians who hid their dodgy money in Switzerland, and some were caught at this checkpoint.
We went through without being stopped, but some of the cars were stopped and checked.
Lugano is the Italian speaking zone in Switzerland.
The atmosphere of the town was not so different from Italy.
The South Tyrol region within Italy where we went a few days before was much more 'Swiss'.
It is very interesting and not easy to understand how they drew a line between two countries.