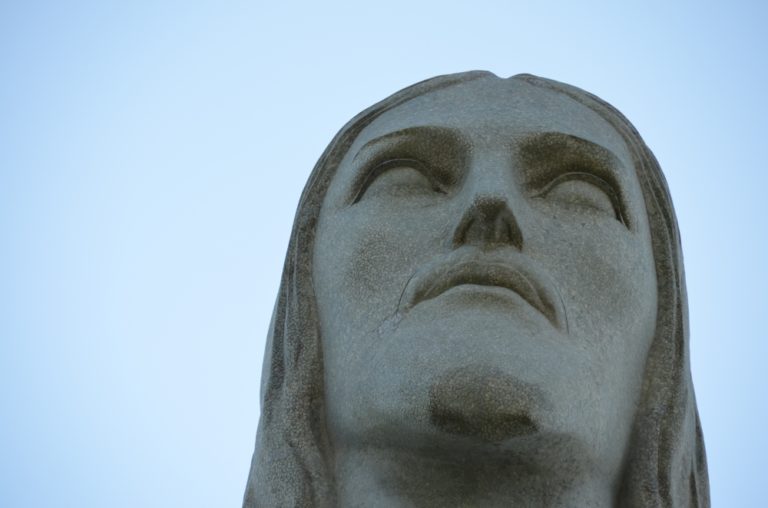 The first place we visited in Rio de Janeiro was Colcovado mountain where the huge statue of Christ the Redeemer is situated.
This statue is the symbol of Brazil.
The mountain is 700m high and we took the red mountain train to get there.
On the way, we saw some big fruits.
They were apparently jack fruits.
The statue was wider and flatter than I expected.
This was made to commemorate the 100th anniversary of the independence of Brazil, completed in 1931 after 9 years' work.
The height is nearly 40m and the width is about 30m.
There was a small chapel in the statue.
Apparently this was made as recent as in 2006.
The top of the mountain was very crowded, which reminded me of the time we went to see the night view of Hakodate in Japan.
We moved slowly and patiently towards the front and got to the position to see the view, like the time in Hakodate.
And the view was wonderful which was worth waiting for.
Around the Christ statue symbol of Brasil, many people were lying on the ground to take photos of family and friends who were posing like the statue.
Even the couple in our tour who never took their own photos until then were taking photos of themselves.
[ Jan.2016 ]