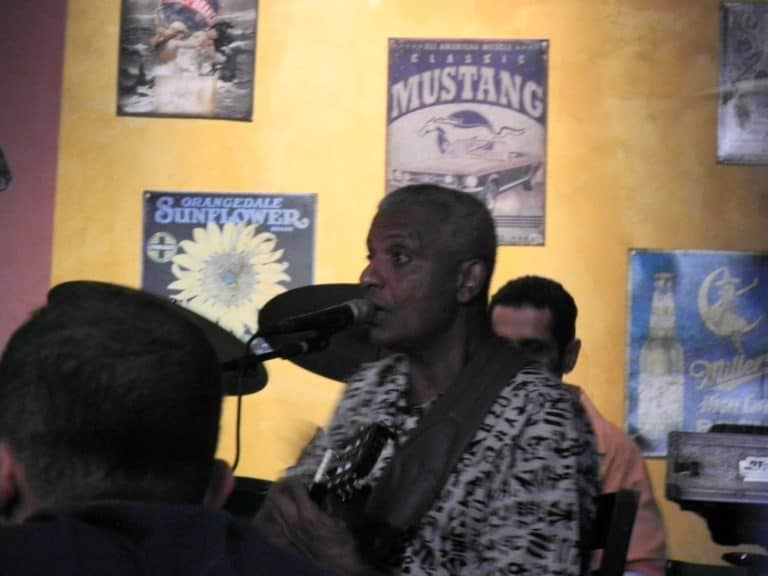 [ Jan.2016 ] After eating good meat in Paraty in Brazil, we had a walk around the town at night.
Because this was a touristy place, the shops were open late, so we did a bit of souvenir shopping.
When we were coming back to the hotel finally, we came across a kind of pub with the nice live music.
The place was called Paraty 33 and already very crowded.
We managed to find a table there.
It was quite professional Bossa Nova music.
My husband was very happy because he loves this kind of music.
We listened to it, drinking Mojito and Daiquiri.
When I looked around at other customers, I found one huge fat man's head was moving to the rhythm and a young woman who looked bored started singing along when the music came to the climax.
There were a few screens in the pub showing a football match.
We had a lovely time feeling that this is Brazil.