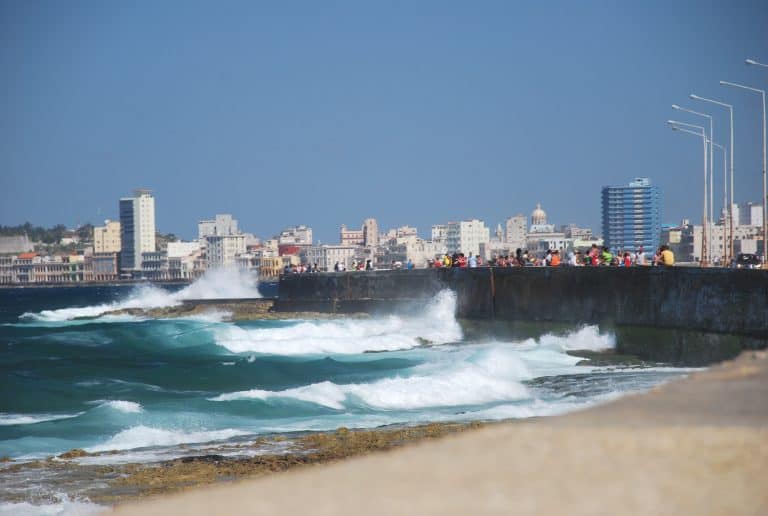 [April 2010] The final day of our holiday in Cuba has arrived, which was an intense cross-cultural experience.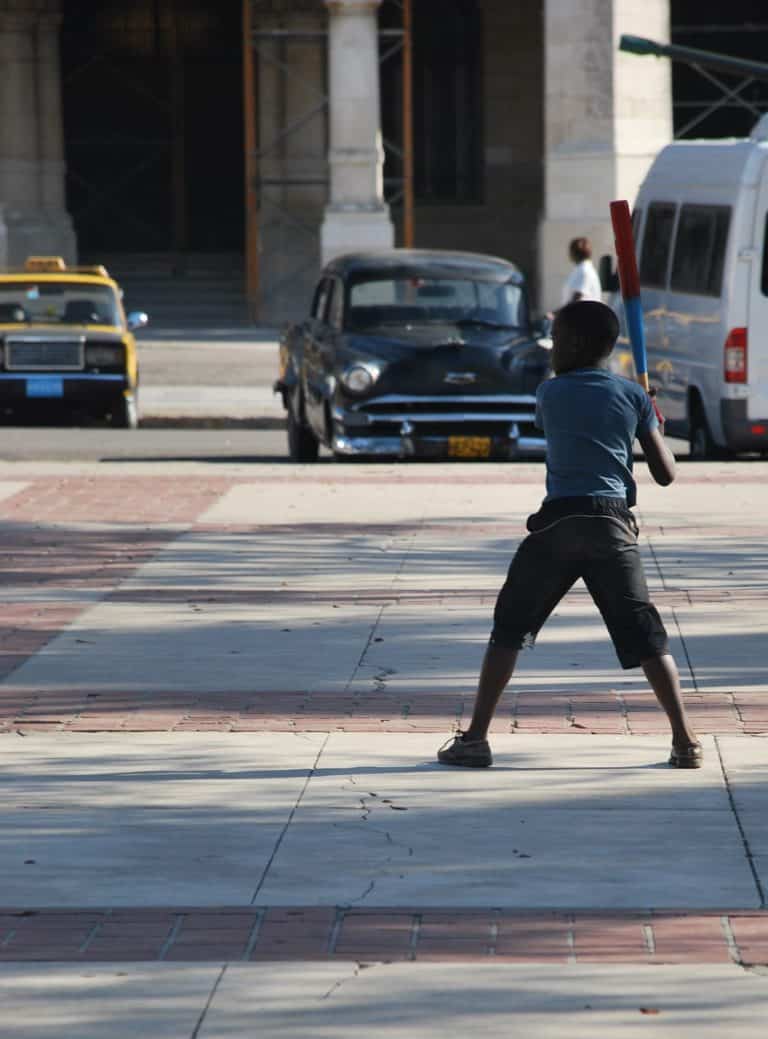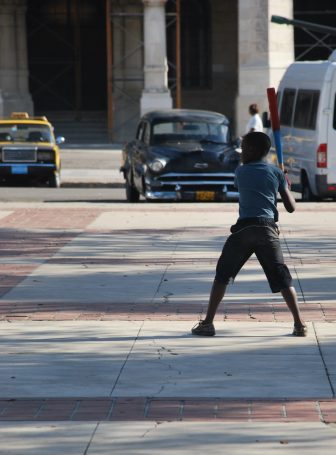 The flight departed after 8 pm, so we had time t0 walk around Havana that day as well.
First of all, Centro Habana, where our Hotel Seville was located.
Unlike the old Havana, this was a place for ordinary people to live.
For example, there were boys playing baseball on the street.
This country is a baseball powerhouse like Japan, even though it hates the United States.
Apparently Cubans are strong baseball players.
If you go a little further south and enter South America, what the boys are playing on the street is football.
Centro Habana's buildings were European in style, with many luxurious structures and long pavement with porticos.
However, all the buildings were completely decayed, and they looked miserable.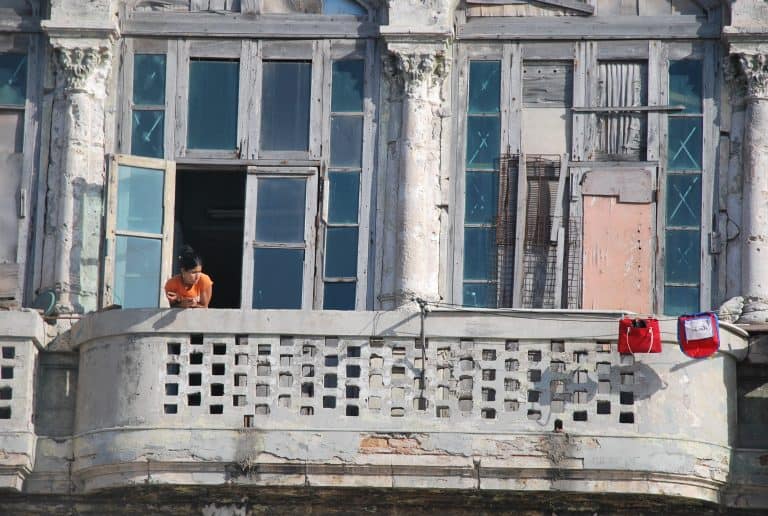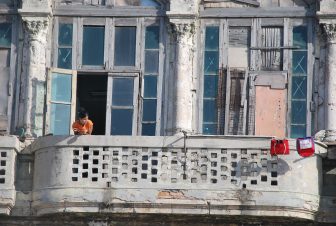 I saw the laundry hanging in the windows of a building that I couldn't imagine living in.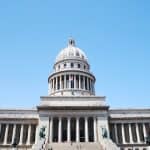 It reminded me of  Oporto, Portugal whose buildings needed to be renovated, but the situations here were worse than Oporto.
The centerpiece of Centro Havana is probably the former Parliament building called Capitolio.
The guidebook says that it was modeled after the Capitol in Washington, USA, and it looked exactly like that.
But according to the guidebook, it is a little taller and more detailed than the original.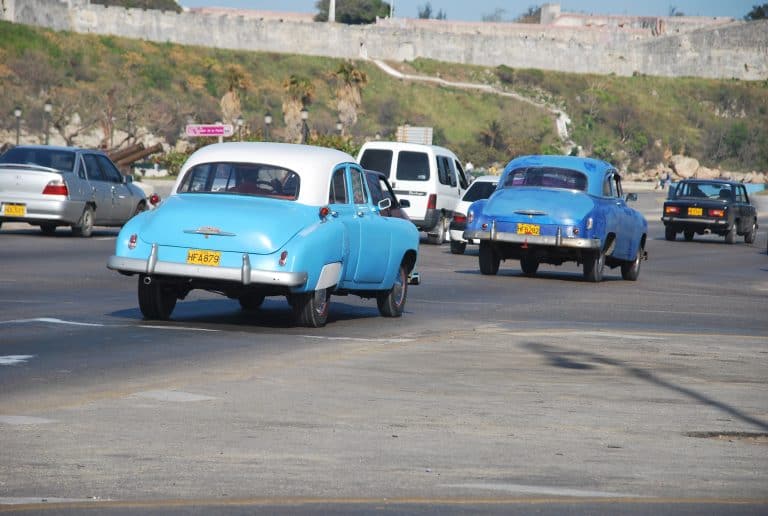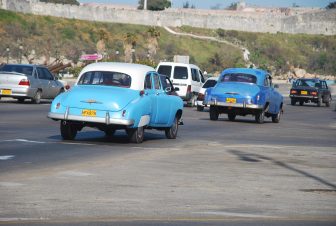 We didn't go inside, we just looked at it from the outside.
If you walk toward the sea from here, you will reach Malecon, the famous long street which you often see in films.
The waves were crashing against the breakwater there.
The spacious street was quite busy and there were classic cars here and there.
The wall along the street was filled with local couples.
When we were sitting down among them, a friendly young girl came and asked me to take a picture of her with a gesture.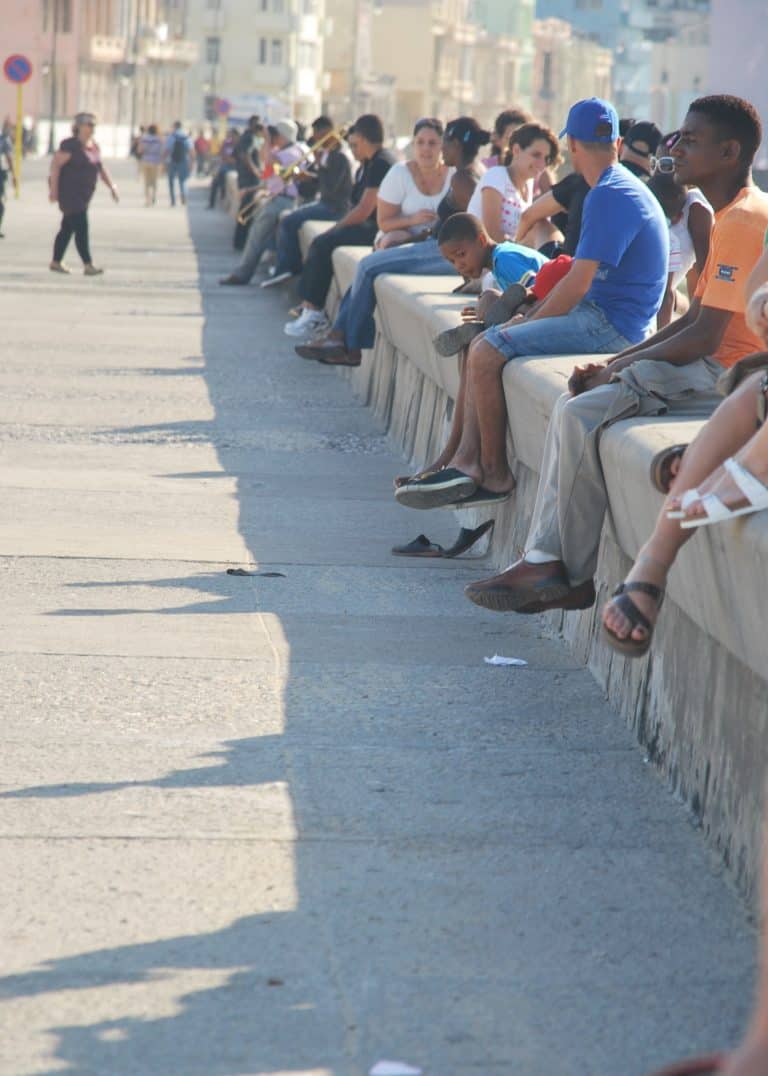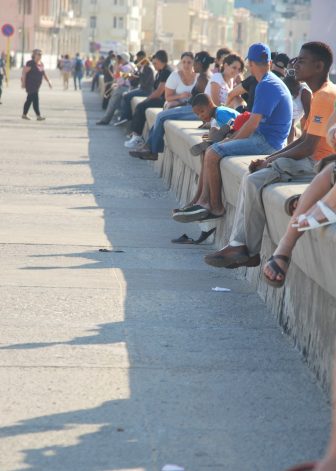 I pointed the camera at her and she posed for a photo.
Her parents standing a bit far looked embarrassed.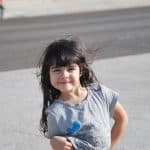 I wondered if this child would become a professional model in the future (or has she already?).
[Postscript (Feb. 2021)] I have travelled to more than 50 countries, and among them, Cuba is one of the destinations that remains in my heart strongly.
It's been more than 10 years since then, and I feel like visiting again, but maybe it's better not to do so.
At the end of my trip note, it says, "I want Fidel Castro to live longer," but he died in 2016.
His younger brother took over after that, but now that he's working towards normalizing diplomatic relations with the U.S. and although the Trump government made it difficult, it may be that there are many tourists from the U.S. as well as Canada now in Cuba.
I think it's better to leave a travel destination that once impressed me so much, without revisiting to check the current situation.