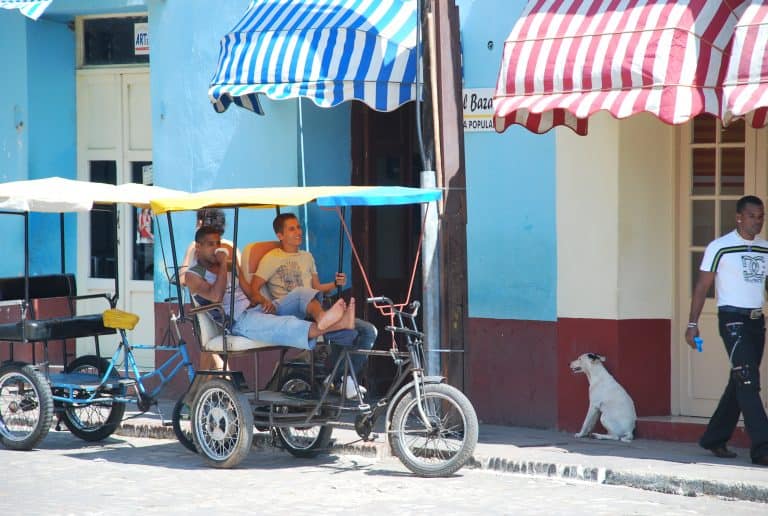 [March 2010] We arrived in Trinidad, Cuba.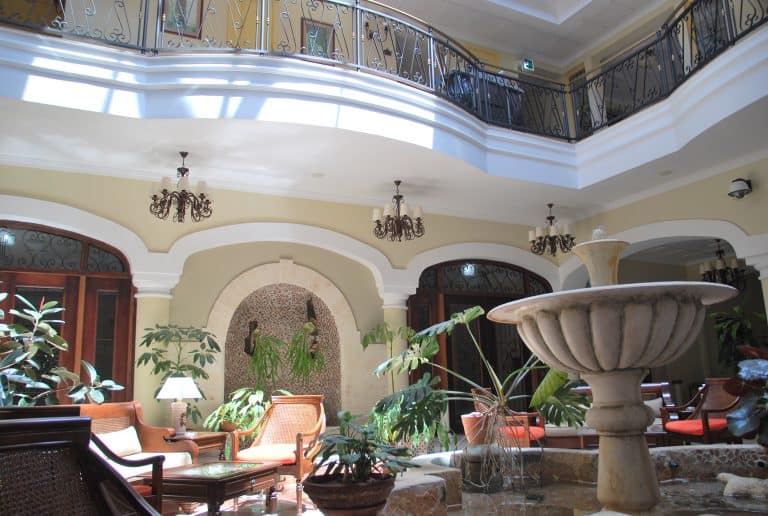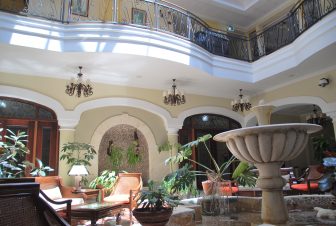 The day before I was impressed by the hotel in Havana with the old and fine 5 stars, while the hotel in Trinidad
The location was good and there were no complaints about the room.was the new and fine 4 stars.
It was Iberostar Grand Hotel, a Spanish chain hotel.
The reason why the price of this trip was quite high is probably because they chose a relatively good hotels.
It was a kind of luxurious trip, far from the lives of the locals, and I felt it wasn't correct, but I can't deny that it was comfortable.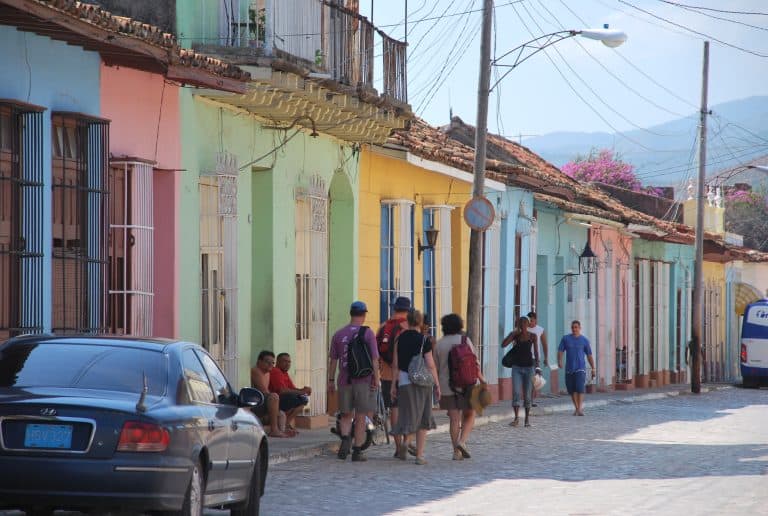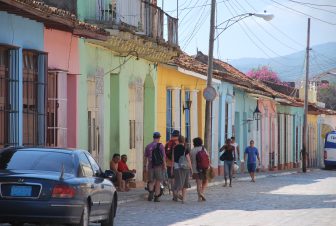 It seems that there was an option to stay in a general household in Trinidad, and when we were walking around town, I saw a backpacker traveller hugging and parting with the landlord.
Well, after having a hot dog and beer for lunch at this hotel and having a short rest, we immediately went out to the town of Trinidad under the scorching sun.
Trinidad is a colorful sleepy town, and it's one of the best places to take photos in the world.
We walked while taking many pictures.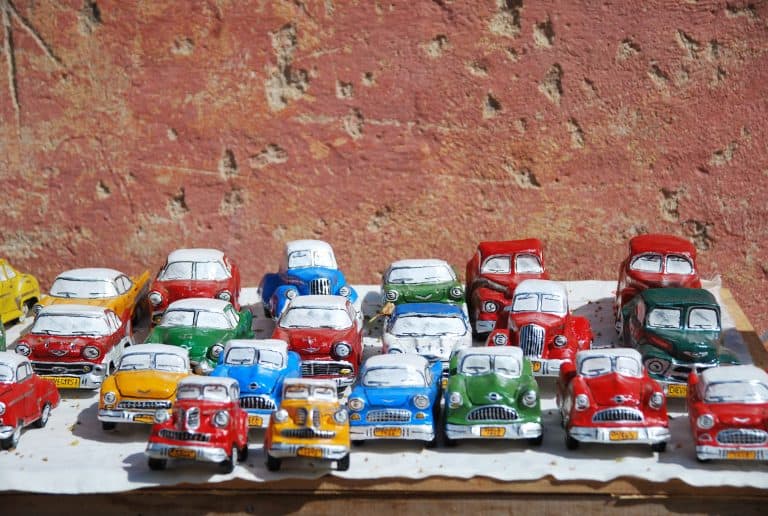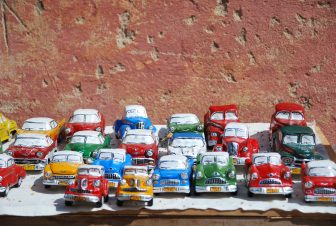 A street market was out and I immediately bought a hand-knitted lace sweater.
It cost 10 pesos (about 10 euro at the rate at that time).
By the way, the currency we had was a peso for foreigners, which was around 1 peso = 1 euro, but the local people's peso seemed to be around 1 peso = 0.04 euro.
My husband said that the hat he had bought in London did not breath well, so he bought a better breathable hat here.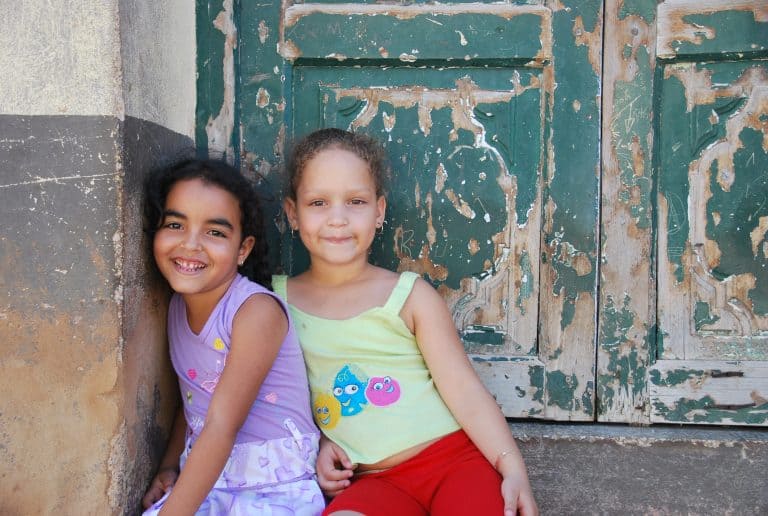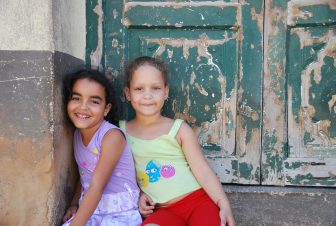 He gave the hat he was wearing to the seller.
There was a store that made and sold cigars, speciality in Cuba and after having a look at it, we took a peek at a place like a cafe where a man sang at karaoke and couples of middle-aged and older danced in the courtyard.
They were not particularly good at it or pretending to be, and it felt like everyone was having a good time naturally.
It's a glimpse of how the locals enjoy Sunday afternoon.
People here must be poor, but they seemed to be spending their time happily.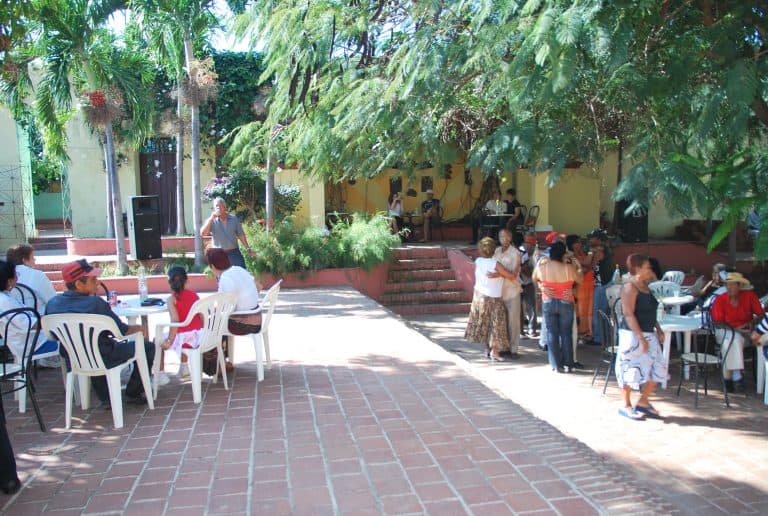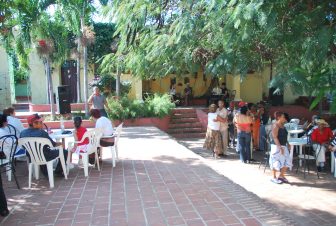 When we left there, a middle aged woman approached us and said that she would introduce us to a restaurant.
Apparently, when she takes a customer there, the restaurant also serves foods to her.
I felt sorry for her and felt a kind of sadness.
Fidel Castro, who founded the country with full of ideals, would be disappointed in this kind of development.
Unfortunately, the ideal of socialism cannot be realised.
We declined this woman's offer because it was too early to eat and we were not hungry.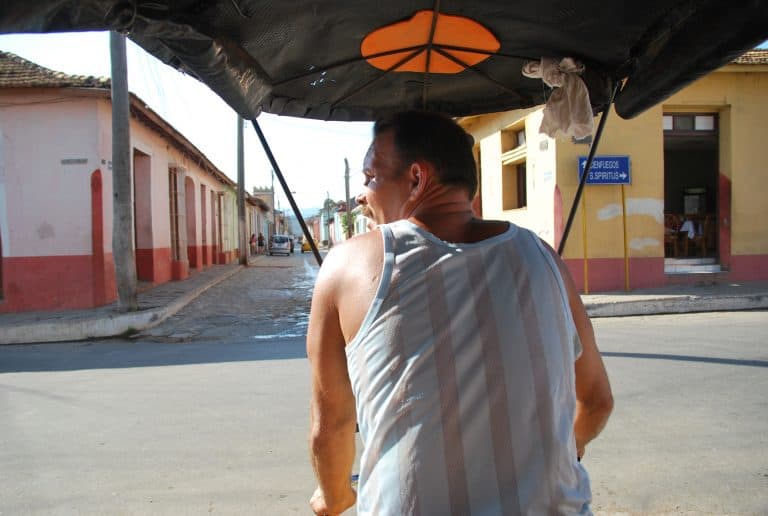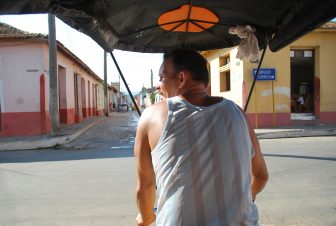 After that, when we tried to return to the hotel, we couldn't find the direction even though it was a small town, so we tried a bicycle taxi.
It's refreshing to run in the wind.
The fare was only 1 peso.
And what was more interesting to see that the driver went in a hurry trying not to be found by the police. maybe because he did not have the proper licence or it was the rule that they cannot have foreign customers.