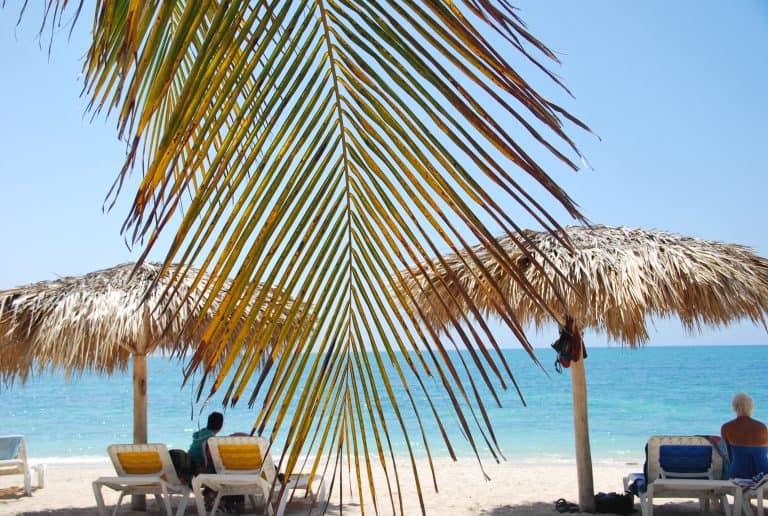 [March 2010] On the morning of the second day in Trinidad, Cuba, it was arranged to meet a person from a travel agency.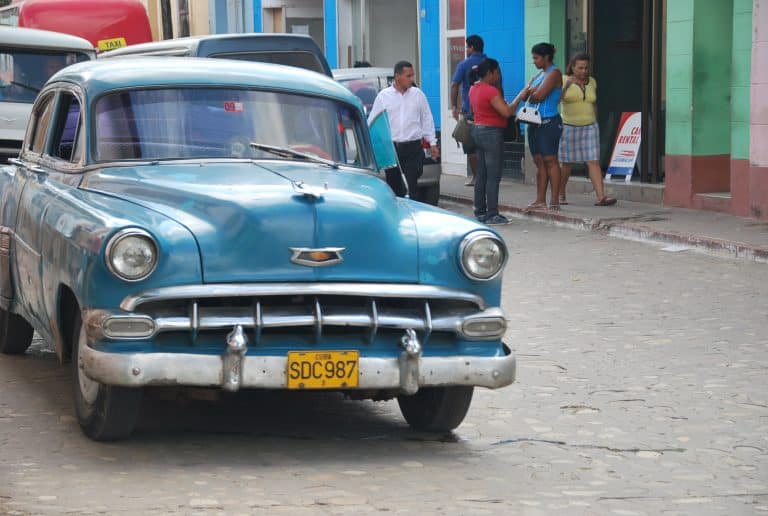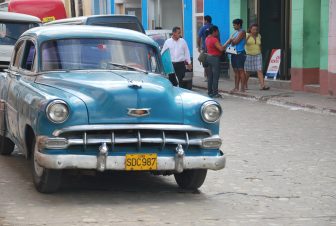 As promised, we met a man named Carlos at the hotel at 9:30 in the morning.
He was a cheerful and light hearted person who seemed to be a local.
The combination of my husband's name and surname seemed to sound good to him, and it was funny that he kept calling his name with his surname.
When you get information directly from these people, things will go faster and you will be able to do many things.
Small things, such as where to buy sun cream and where we can learn salsa and so on.
We also booked the next day's tour through him. 
After the meeting at our hotel, I was surprised when I stepped outside this morning.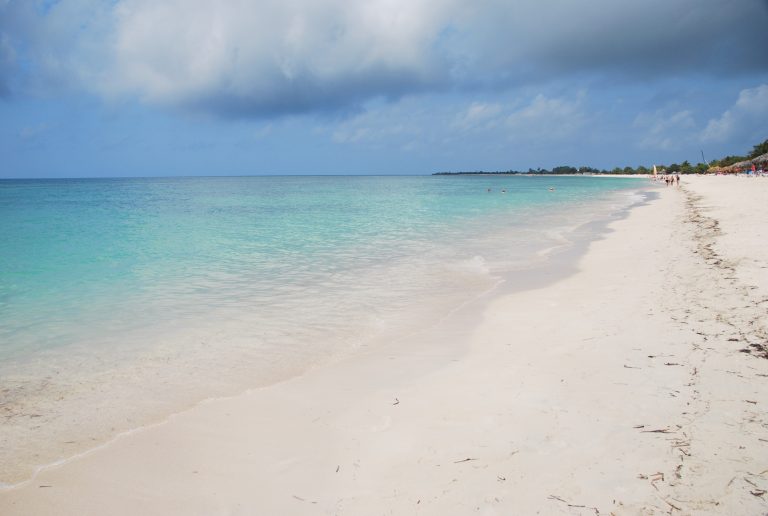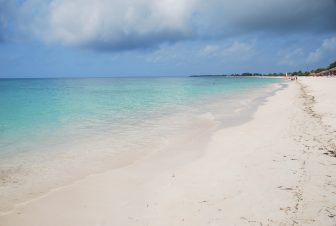 The sleepy town of Trinidad the day before seemed to have awakened this morning, and it was full of people.
We also learned how to get to the beach near here from Carlos, so we changed our clothes and boarded the shuttle bus to the beach at 11:00.
The bus was very crowded.
The beach was further than I expected, and I think it took at least 30 minutes.
This was Playa Ancon, the best beach in the southern part of Cuba.
It was cloudy when we arrived, so it wasn't so much of a surprise at first, but for us who came here all the way, the sun started shining,

and the sea became amazing.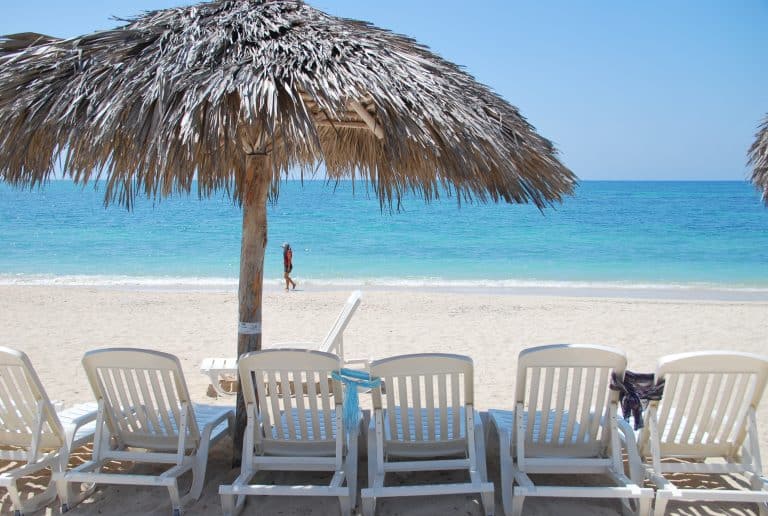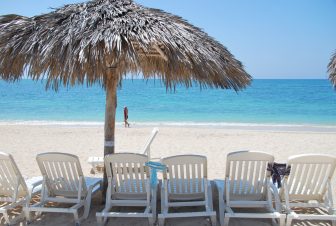 The turquoise colour was great.
Well, my husband told me that Sardinia in Italy was as good as this though (I had not been in Sardinia at this point).
When I got into the sea, the water wasn't cold at all and we enjoyed bathing for a while.
Fairly large birds were perched in a place like the wreckage of a pier, and that was giving the wild unspoiled atmosphere.
It was also nice that people were sparse and not crowded at all, even though it's such a wonderful place.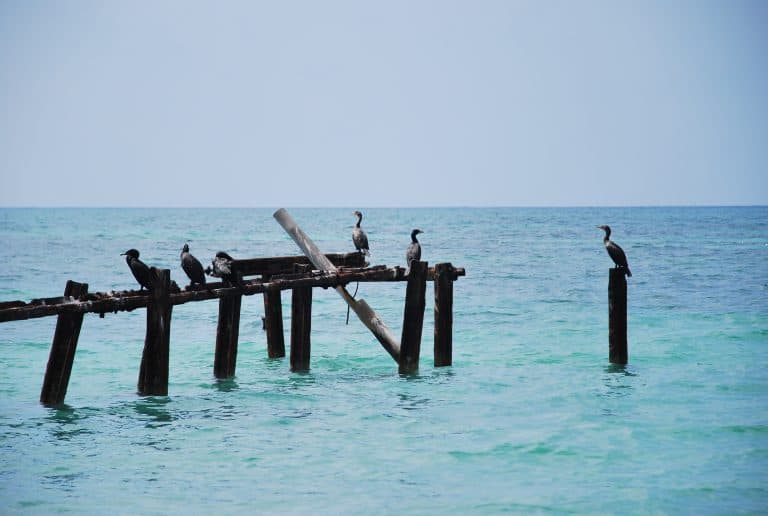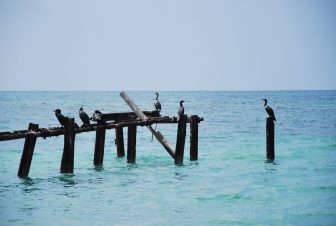 The bus was full, but the beach was spacious and stretches for about 4 kilometers.
We had lunch at a seaside cafe on the beach.
There was a beautifully coloured lizard there.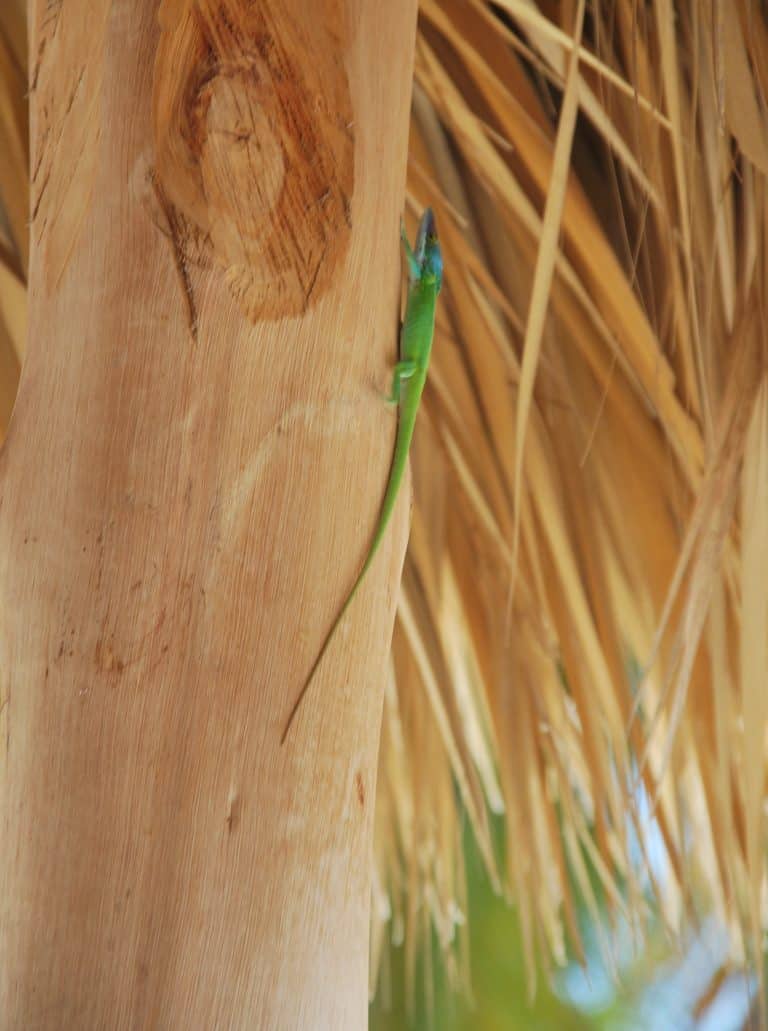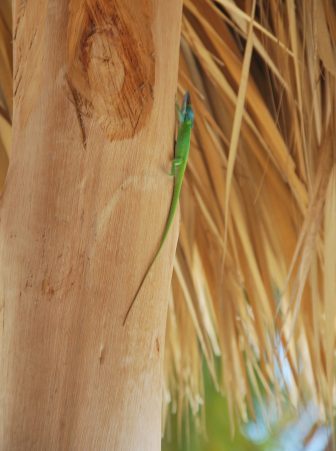 The lobster I ate here was very firm and delicious.
An Italian couple happened to come to the table next door and we chatted for quite a long time.
They were people from Tuscany who had been in Cuba for three weeks already and they were large and well tanned
. We talked about quite serious topics deeply such as the comparison of working conditions, religious views, etc., but we didn't even ask their names.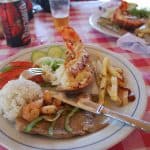 They said that their dream was to go to Australia after the retirement in 2017.
I wonder if their dream has come true?