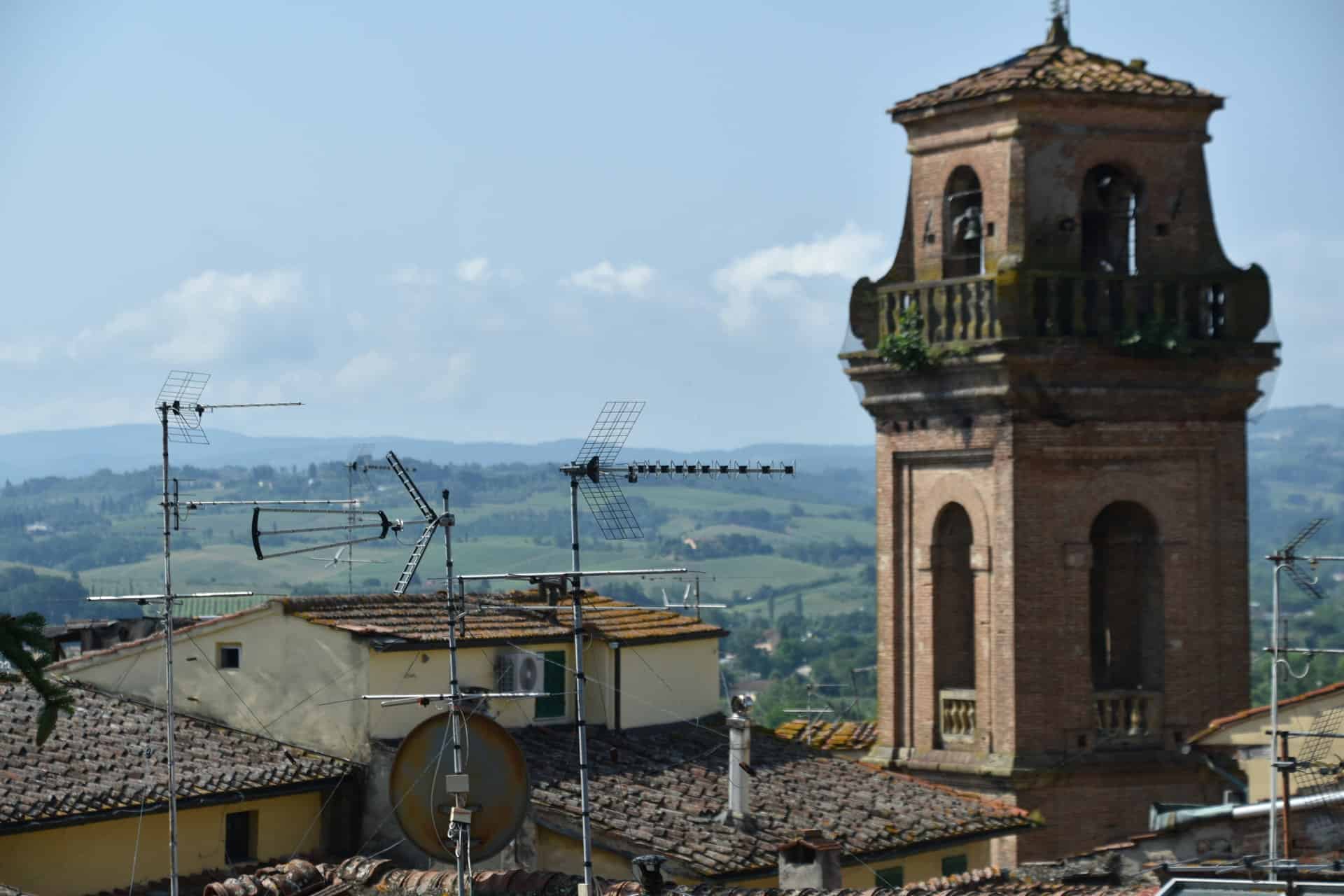 [June 2023] On a trip to unknown towns in Tuscany, Italy, the next day we took the train from Certaldo, where we were staying, to the first stop, Castelfiorentino.
There was only one station, but the train was not frequent.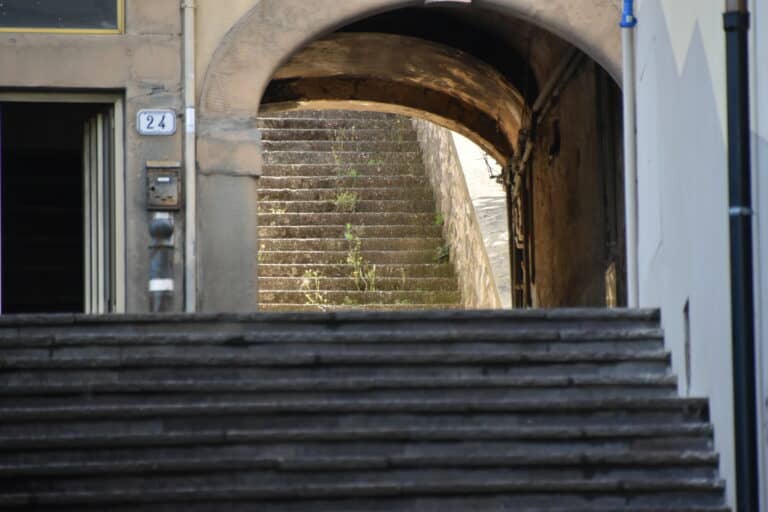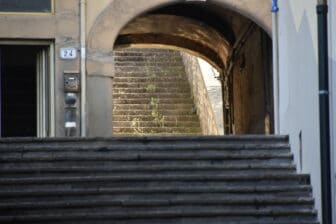 After 9:20 a.m. train, the next one was 12:25.
We got on the earlier one.
The reason we chose Castelfiorentino was because my husband knew the name of this town, so we thought there must be something there.
However, in the end, there wasn't so much to see.
This was a trip to unknown towns to avoid the crowds, but I guess there's a reason why it's so unknown.
The lady at the tourist information centre next to Castelfiorentino station was very kind, gave us a lot of information, and we had a good chat, but in the end she seemed to recommend famous towns nearby.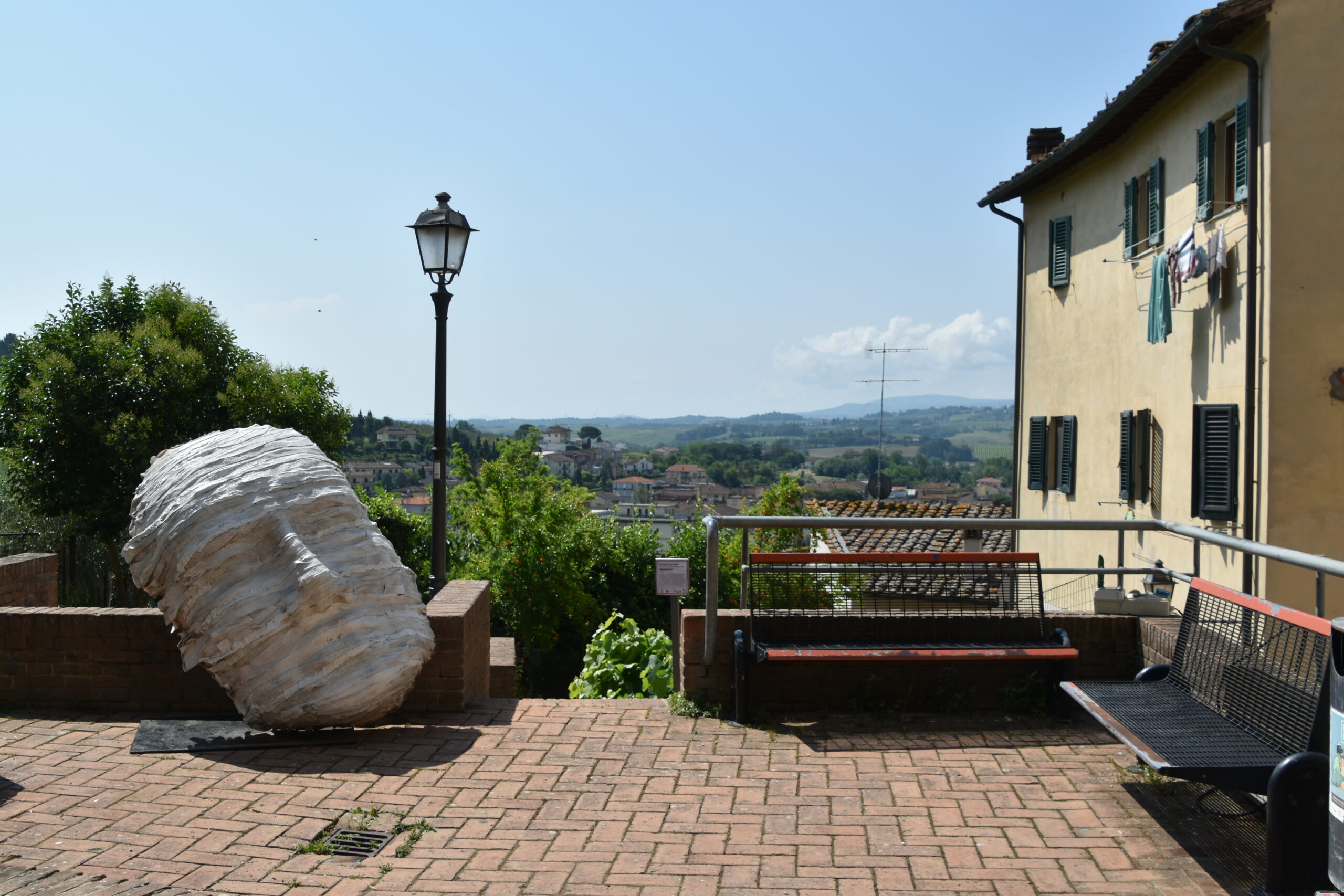 One thing we learned was that for a limited time only (until January 8, 2024), art works by a person named Davide Dall'Osso were being displayed all over town.
This art certainly complemented the town.
This town also spreads out towards the top of a hill, which is common in the Tuscany region, so we first aimed for the top.
It is said that there used to be a castle at the top, but now there is only a church.
When we entered, I noticed that it was a simple structure, which is unusual for a Catholic church.
According to the information board there, it was named Pieve dei SS Ippolito de Biagio and was built in 1195.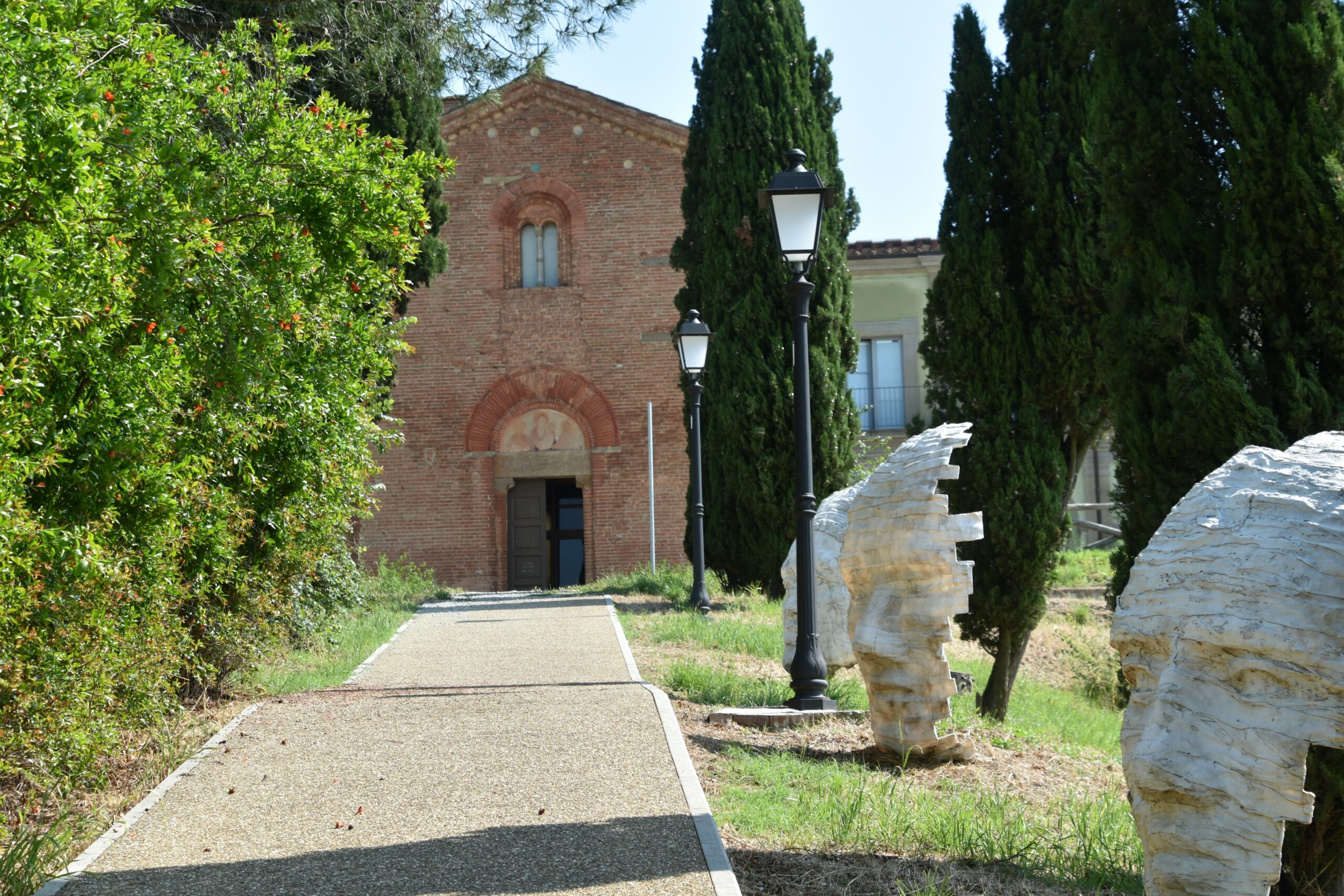 It was later rebuilt in Baroque style, but it was renovated in 1936 that it returned to its original appearance.
Behind this church is a castle wall that was built around 1000 AD, so we walked around it.
It was nice to be able to see the typical Tuscan scenery from there, but perhaps because of the recent renovation boom in Italy, the houses weren't as cute as they used to be, so it was difficult to get good pictures of the scenery.
We saw some of Davide Dall'Osso's works on the way to this church and on the back.
After that, we wandered around looking for the hole in the wall where wine was sold long ago.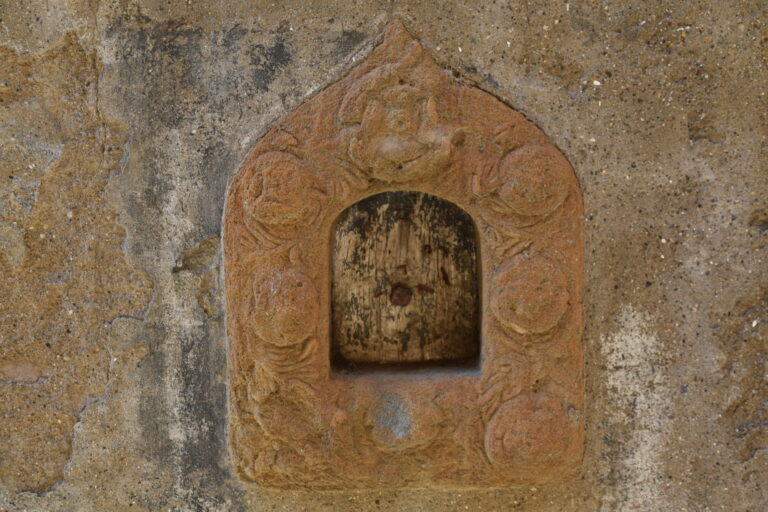 According to the lady at the tourist information centre, there were two places left, but we finally found only one.
However, there was only a modest trace of it.
I'm sure there was a place in Florence that revived the old custom and made people drink wine from glasses through holes.
I wish they could revitalise the town by doing just that.
The local people may be wealthy enough even without revitalizing the town, though.
Other churches and a small chapel called the Oratorio were also mentioned as attractions, but they were closed.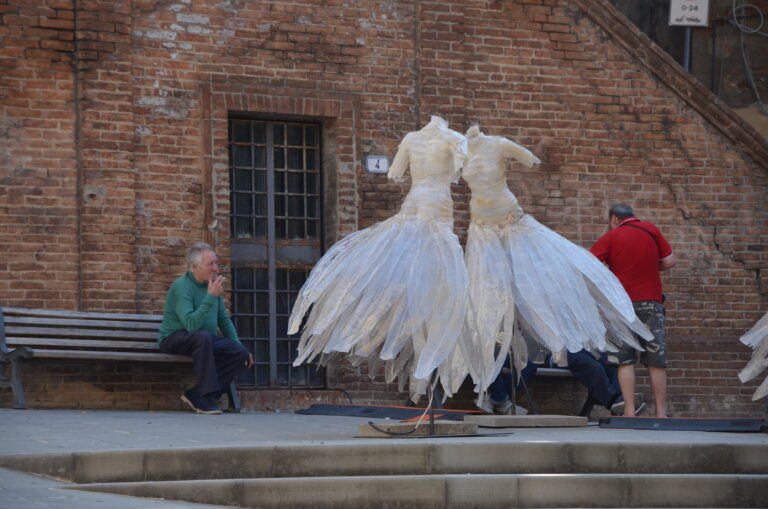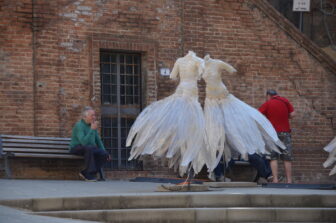 In front of the church in Piazza del Popolo, the central square of the old town, there was a work by Davide Dall'Osso that appeared to be dancing figures in a wedding dress and some old men gathered in the shade there.
One of the old men said, "I've been here since 7 a.m., and I'll leave around 1 o'clock."
Is it what my husband will be like in his old age?