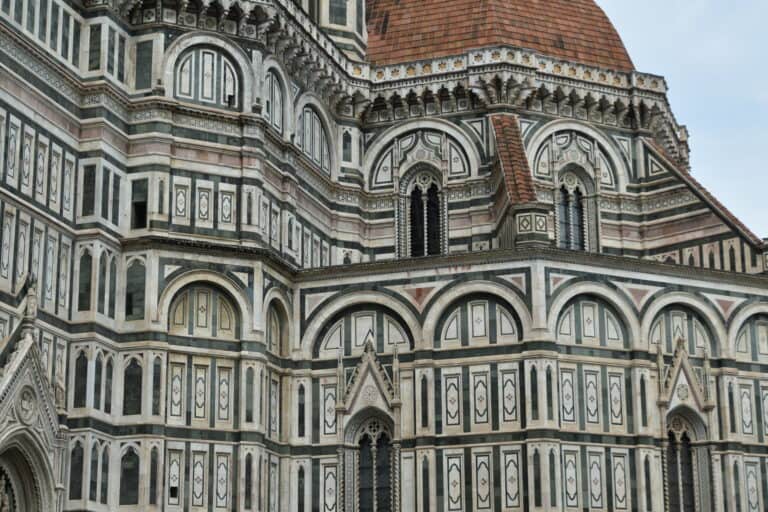 [June 2023] After a trip to not well known towns in the Tuscany region of Italy, we returned to Florence.
Our booked Freccia Rossa from Florence was just before 7pm, and we had a few hours, so decided to walk around Florence for a bit.
We had spent a few days in this town only a year and a half ago, so we had no intention of sightseeing this time.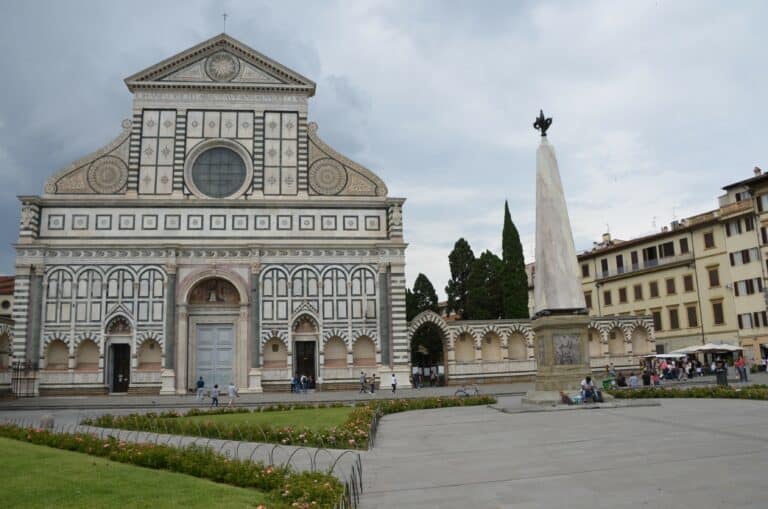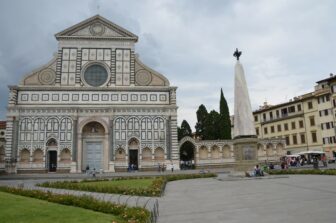 First, we looked for a place where we could leave our heavy luggage.
My husband asked a station staff member and found out that the luggage storage area is located quite far outside of Platform 16 (the far right side when facing the tracks).
The basic fee was €6 per piece of luggage.
Tourists were constantly coming to leave their luggage, and several staff members were working efficiently, so I think it was safe and secure.
Now, from the station, we headed to the nearest church, Santa Maria Novella.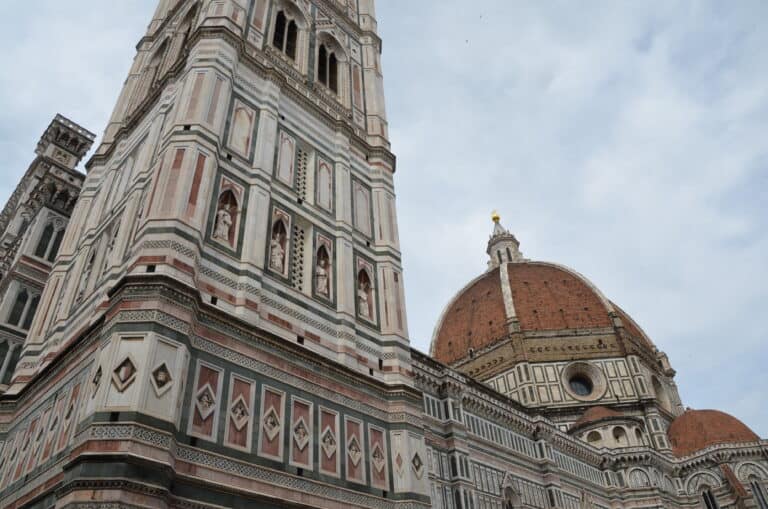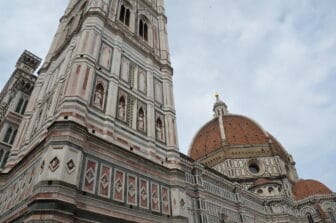 Facing this church, there was a hotel where we had stayed when my Japanese family visited, and I felt nostalgic, so I called my parents' house and showed them the area.
It has become really convenient.
We then approached the church to see if we could enter, but it was quite expensive to enter, so we decided against it and decided to just wander around blindly.
After getting out in front of the Duomo, we walked down an unknown road and when we got tired, we took a break to drink a glass of  spritz.
After all, there were so many people in the town, that made us tired.
To avoid this, we decided to visit unknown towns this time…
My husband said, "It's like they're doing a demonstration," and that's exactly what it felt like.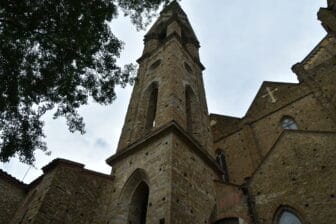 After taking a break, we walked with the intention of heading out to the Arno River, but it turned out we were walking in a completely different direction, and before we knew it, we were behind the Santa Croce Church.
There was a sign for the entrance to Leather School there.
I am familiar with Leather School, having been there many times, but my husband has never been there, so we decided to visit there.
It seems like you can't enter from inside the Church of Santa Croce now, which I used to do.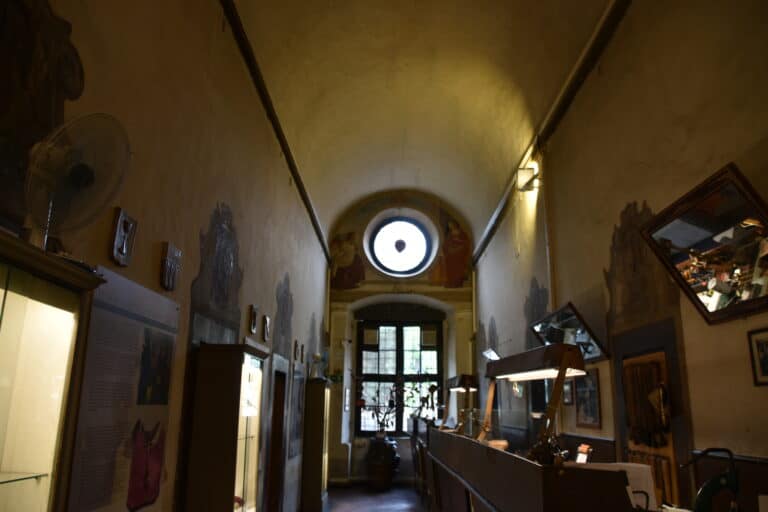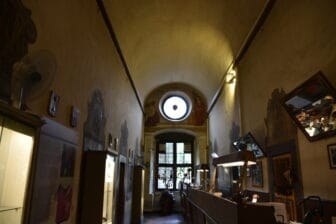 As the name suggests, Leather School is a training school for leather craftsmen, and on weekdays you can see the craftsmen at work.
Unfortunately, it was Sunday, so we were only able to browse around and look at the products.
According to the information board there, it was originally a training school for orphans, but due to changes in Italian law, their main business is now a retail shop rather than a school.
However, the traditional craftsmanship has been passed down, and now they are still teaching it to students from all over the world.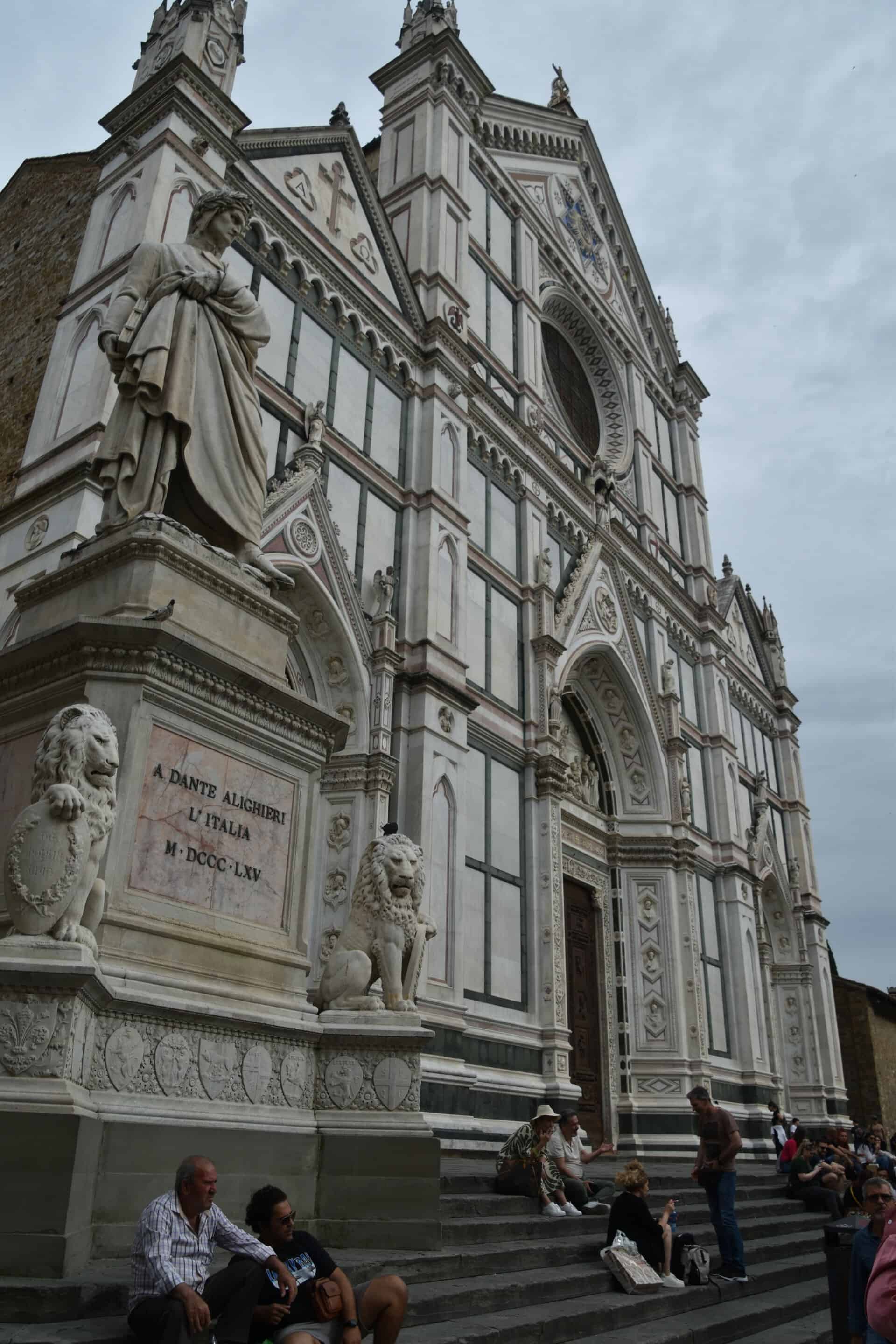 As always, there were lots of things I wanted, like jackets and bags, but it was too expensive to buy on impulse, so I held back.
My husband modestly bought a belt.
What was interesting was that the shop assistant there was very happy to see my husband was Italian.
I imagine most of the customers are probably foreign tourists and she has to speak in English.
Now it was almost time for Freccia Rossa, so after shopping, we just walked towards the station.
However, Freccia Rossa was significantly delayed due to bad weather.
We arrived in Milan 40 minutes later than scheduled time.
By the way, Freccia Rossa will refund a portion of the fare if there is a significant delay.
Of course, you have to apply for that and we did.
At this time, 25% was later refunded.