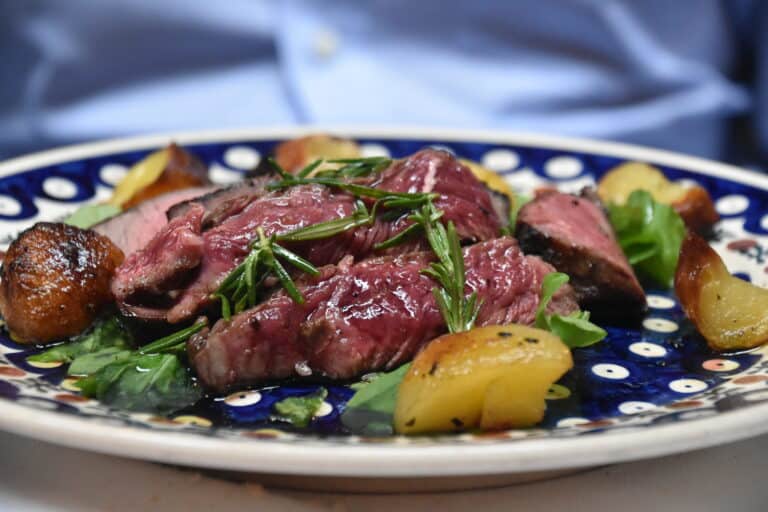 [Sept. 2021] There are so many restaurants in Florence, Italy, that it is difficult to choose one.
We thought about whether to go to the place where we went last time and we were sure it was good, but after all we wanted to expand the repertoire, so we searched online and booked a restaurant that we were attracted to.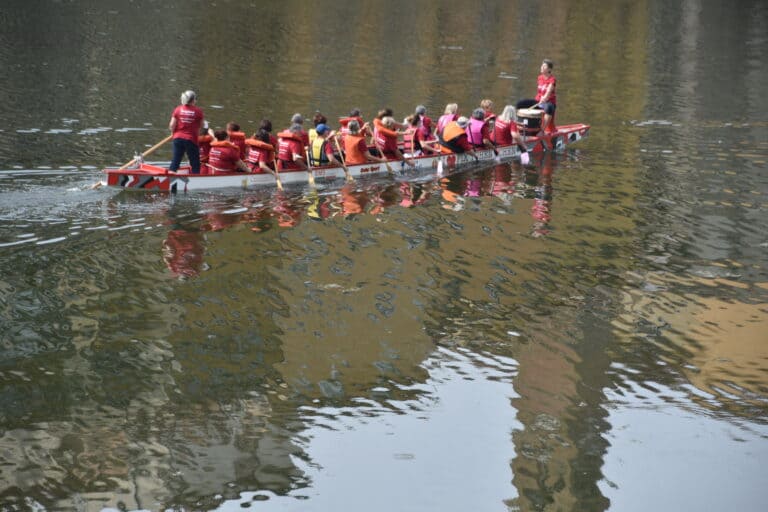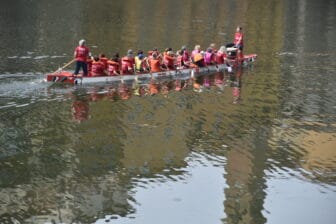 The first restaurant we chose was called Trattoria dei 13 Gobbi.
It was also in the old Florentine guidebook I still have from long time ago.
From the hotel on the river Arno near Ponte Vecchio, we walked west along the river.
There seemed to be a boat tournament, and people were practicing in the river.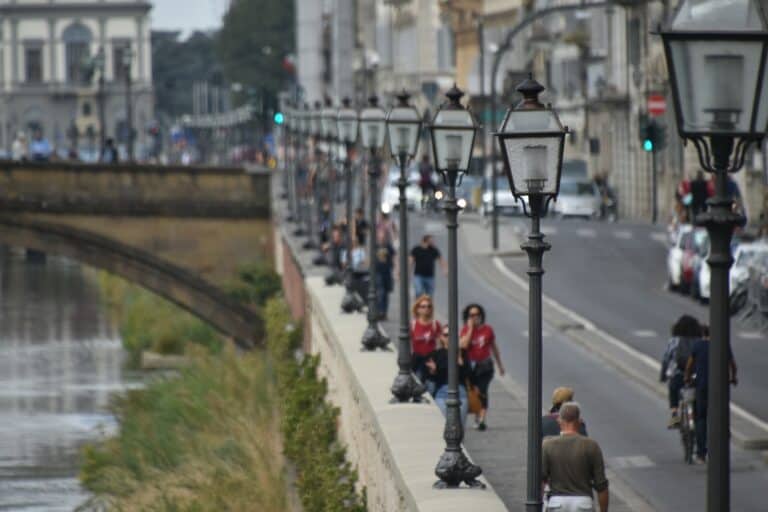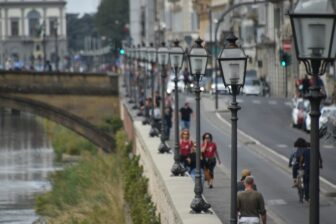 The boat was reflected on the surface of the river and it was a beautiful picture.
Mind you, Florence is picturesque no matter where you look at.
I was worried about the weather as the forecast was bad in Florence this time, but at least at this point it was good and I was able to take a lot of pictures.
The restaurant was a little inland from the river.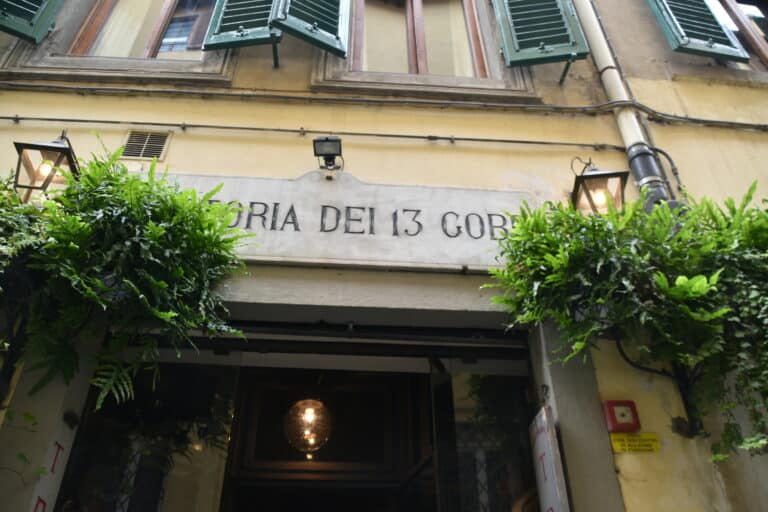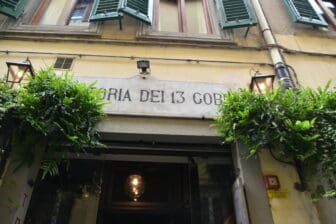 It seems that this is already close to the church of Santa Maria Novella.
The restaurant had a lovely messy interior that seemed to have a long history, and there were many tables.
It was lunch, and after us who entered early, people came in one after another, and it was almost full in no time.
First of all, we ordered Porchetta + Calciofi (artichoke) for the starter and shared it.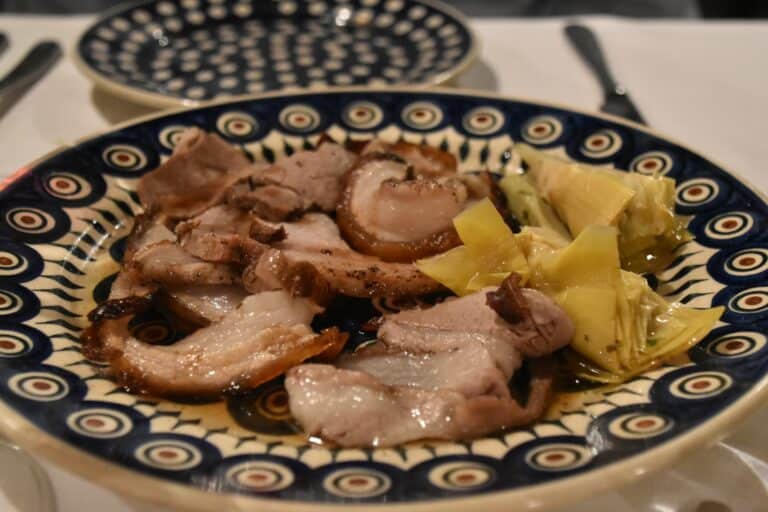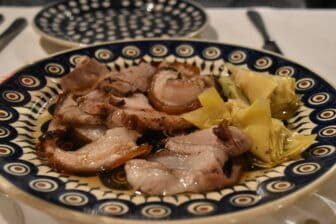 Porchetta was a greasy pork that looked very unhealthy and it was absolutely delicious.
My main dish was veal steak with bone.
I wasn't asked how I liked it and it was well done.
The saltiness was just right and it was very tasty.
My husband had Tagliata + Rosemary, and he seemed to be very satisfied.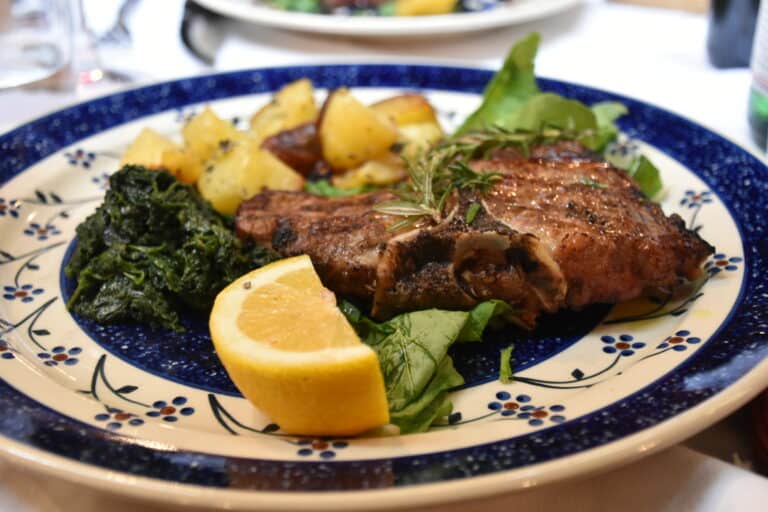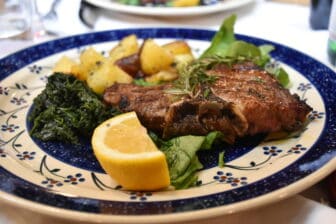 The wine was Il Bruciato, which is familiar in Tuscany.
We used to buy it at home, but this time it felt something new, probably because it's been a while.
For dessert, my husband ate Vin Santo + Cantucci, which is also a classic in Tuscany, and I ate cream caramel.
It was written as cream caramel, but it was actually creme brulee.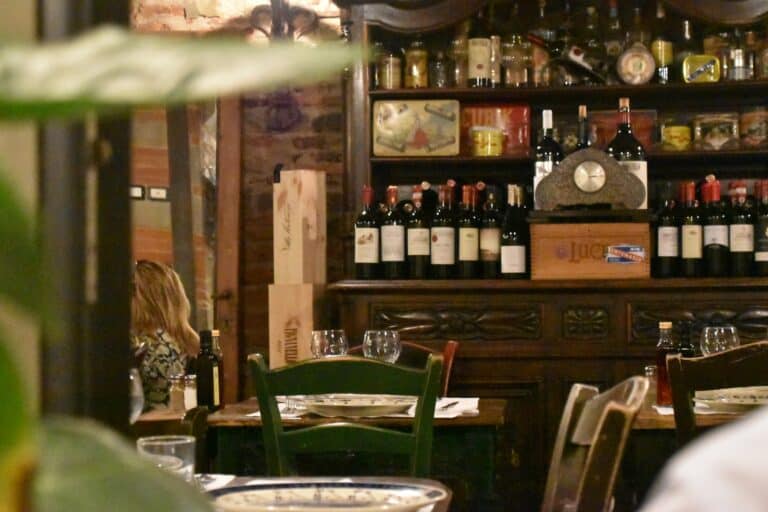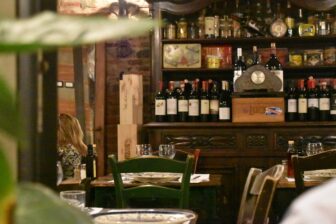 It's similar but different, isn't it?
I'm a regular cream caramel fan.
For the first time after a meal, I drank Amaro Averna.
It is a Sicilian liqueur, and it's a little similar to Mirto.
It was served with ice.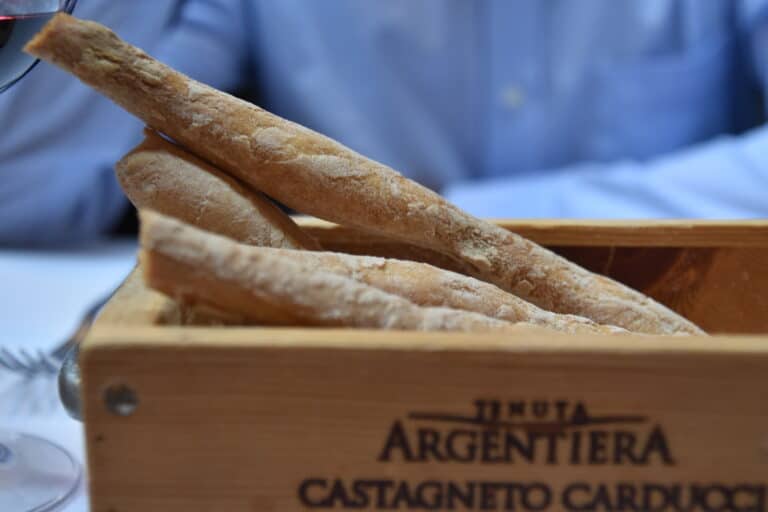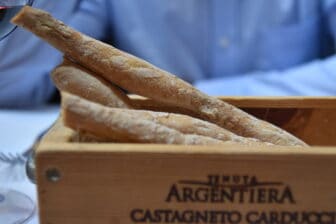 This digestif was on house, and the bill was 122 euros.
Of course, since it is Italy, bread was included free of charge, but in Tuscany, salt is not used in bread, so it tasted rather dull.