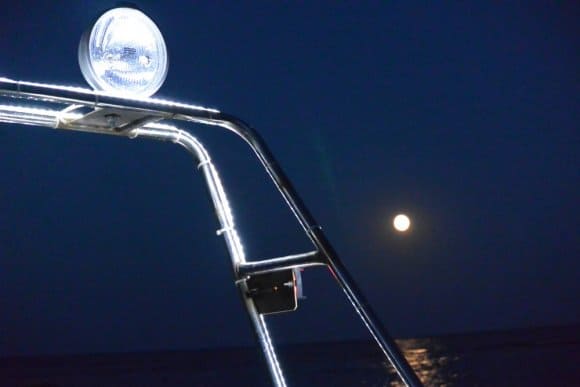 [ July, 2013 ] Yalta was in full swing at night.
We had a walk along the promenade and found that the speed boat was just about to go.
So we decided to have a ride, borrowing a blanket.
We could not understand the explanation regarding the safety at all, which was a bit worrying, but in fact this ride was a great fun! The boat ran full speed in the dark, playing dance music in full volume.
My adrenaline boiled.
A lot of splash, but because the boat was big with about 30 people on board, we did not get wet badly.
The destination was Swallow's Nest which we visited during the day.
It was lighted up and looked very nice.
We came back to Yalta in no time and we kept walking in the crowded town.
Street performers were all over the place, singers, dancers, painters, fortunetellers…
It was a night of full moon and there were people who shows moon with their big telescope, too.
There were not many craft stands as you would see in this sort of resort in south Europe and that was the only difference.