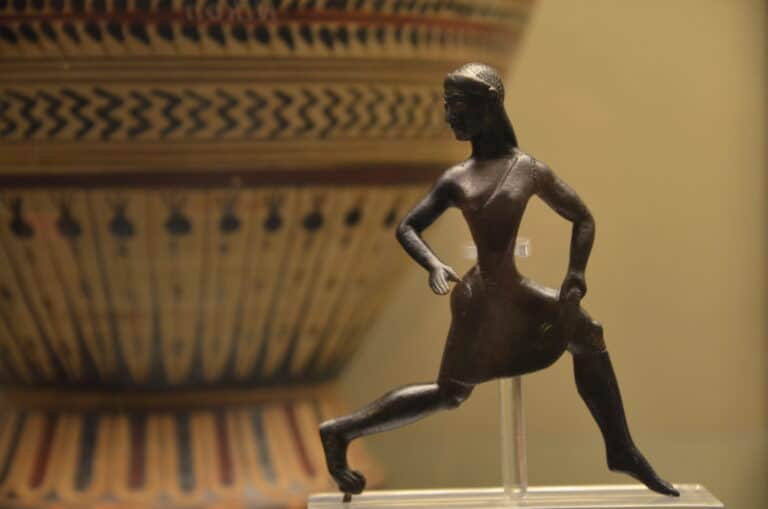 [July 2022] On a hot Sunday in July, we went to the famous British Museum in London.
Having lived in London for decades, the reason why we went there on this day was because I thought it would be cool in a museum.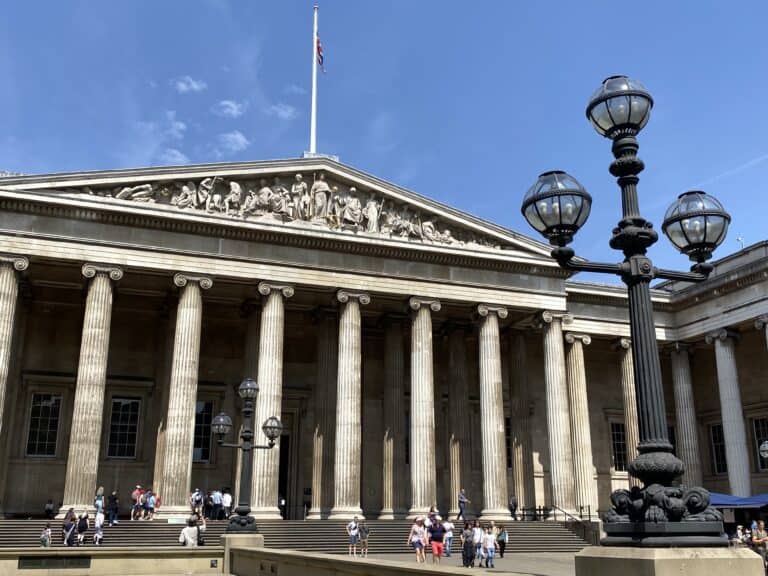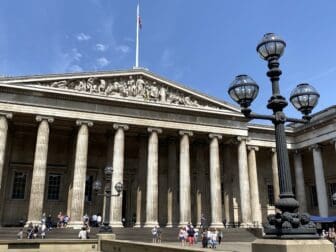 Britain and Europe were hit with scorching heat this summer, and unair-conditioned private homes were like saunas.
I considered escaping to a shopping centre, too, but I thought we would waste some money there, so I chose the free museum instead.
However, the result turned out to be a miscalculation.
The British Museum is not air-conditioned, except for some parts.
However, since we made a reservation, we decided to look around.
The reservation ticket was never checked, though.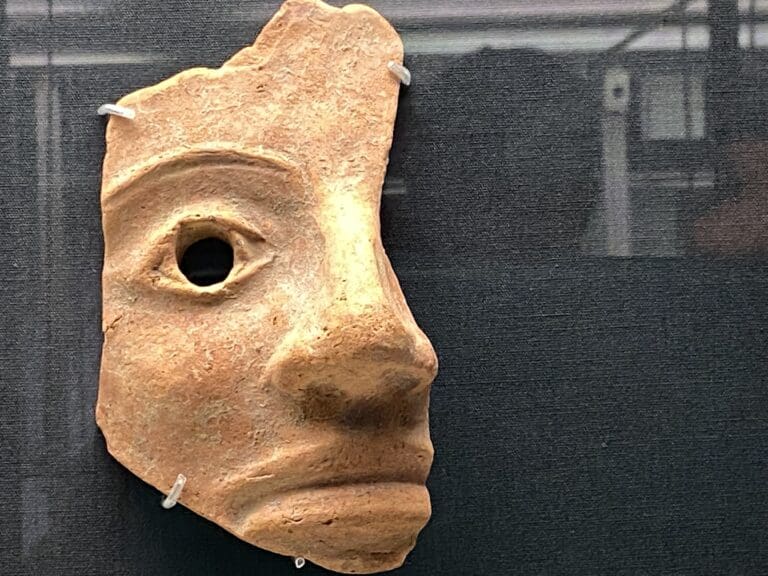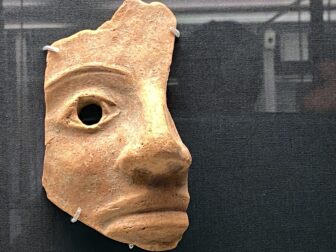 There was a baggage check instead.
By the way, this was my husband's first visit to the British Museum.
As for me, since my first overseas trip when I was a student, I have visited several times for work or events.
Generally speaking, you do not go to tourist attractions of your own town, do you.
Based on online information, the British Museum was established in 1753.
It started with the collection of a collector called Hans Sloan, and now there are about 8 million valuable items collected during the British Empire.
Most of them are donations from private collectors apparently.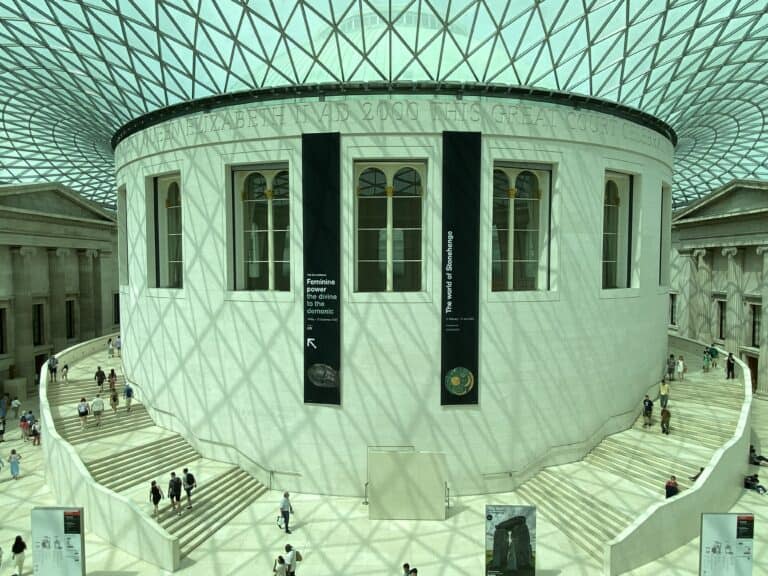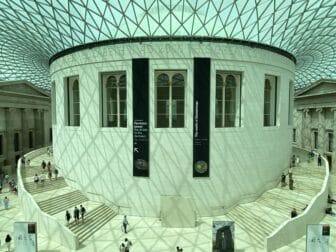 It's long been known that even though the British Empire is long gone, things, including loot, haven't been returned to the homeland, and that is a big issue.
The British Museum seems to be saying that as long as they are here, they will be perfectly preserved, and you can systematically summarise the past history in one place.
Upon entering, you will see the beautiful glass-ceilinged courtyard, The Great Court, which was designed by renowned architect Norman Foster and opened in 2000.
We passed this courtyard and went to see exhibits from Assyria, Greece and Latin America that my husband was interested in.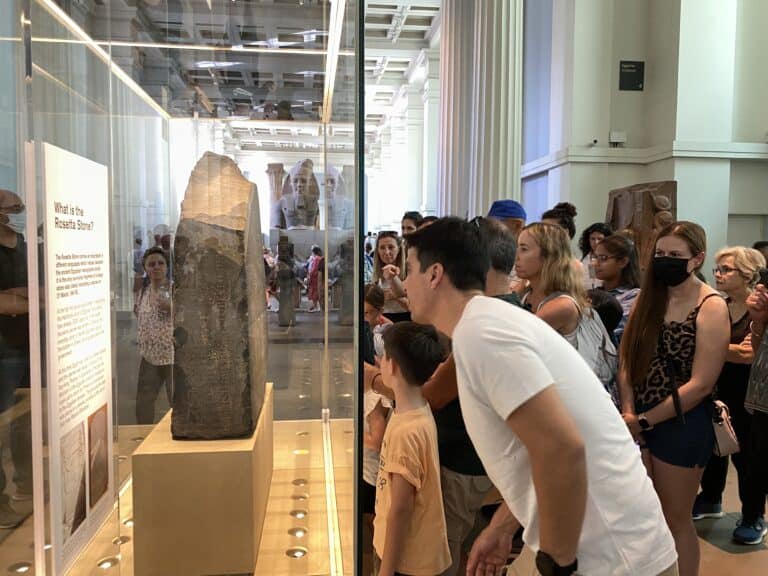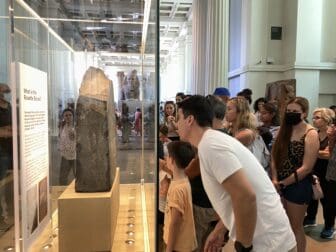 Also, because I had just read a manga set in China's Warring States period, we looked at things of that period.
One of the highlights, the Rosetta Stone, was in a glass case and was crowded with people.
In my vague recollection, when I visited for the first time when I was a student, I think it was displayed there without a case.
We also wanted to see the featured mummies, so we looked for the room, but some of the rooms were closed due to the high temperature and we couldn't go through, so we ended up asking the staff and going around.
I think it was worth an effort.
If you look at all the exhibits carefully, it must take a whole day or more, but partly because it was hot, we left in about two hours.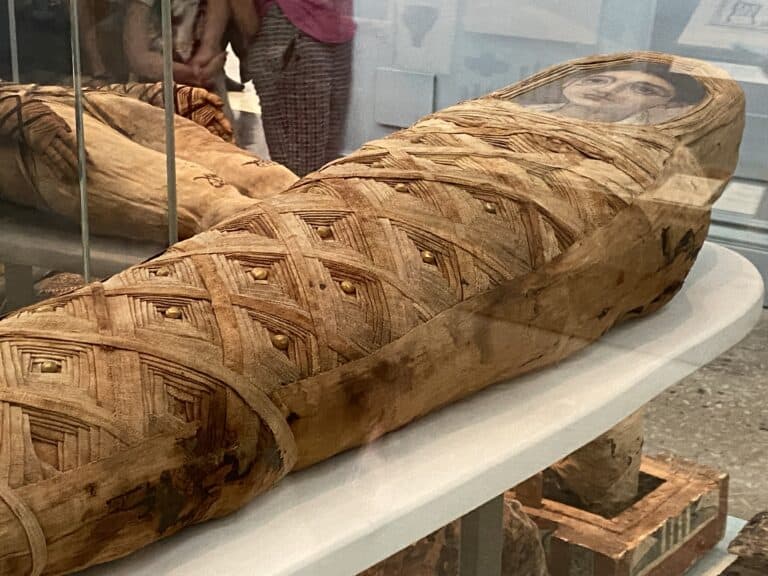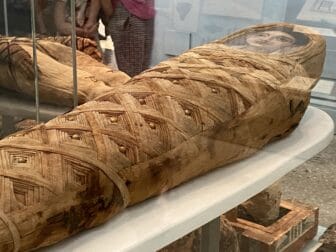 It is certainly meaningful to be able to see treasures from all over the world in one place like this, but I think it is still better and more memorable to see them in their original places.
In addition, they are showing the precious culture of B.C. in a grand manner, but I thought that most of them were created at the time when England was still in a barbaric chaos.
At least it is a great thing that they are showing them for free.
My husband said, "It was interesting, but it was smaller than I thought. It's about the entrance of the Louvre."
Perhaps it's better to visit these museums with a sense of purpose and with an expert's guide, rather than going to cool off.