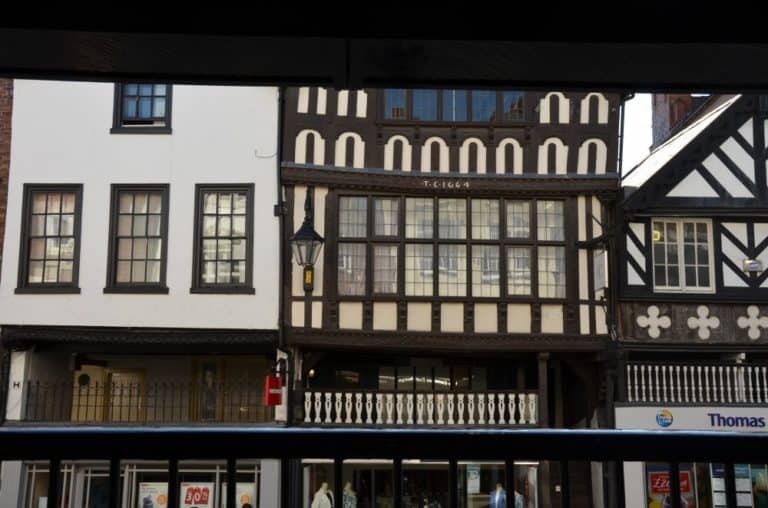 [ May, 2013 ] We went to Chester for the first time.
It is impressive to see the row of houses of half timbered style, which is a type of architecture that you can see the dark timbers on the white walls like patterns.
This style is called Tudor style and the original is from end of 15th century to early 17th century.
But the ones in Chester are apparently mainly from Victorian time which is 19th century.
The buildings in the centre of the town are linked next to each other and  the first floor of each buildings are connected by a corridor or a verandah on which you can walk through.
There are rows of shops on upstairs as well and there are staircases here and there so that people can go up and down.
This type of shopping street is original in Chester.
While I was looking up in the internet, I found that a lot of the property here belong to Duke of Westminster.
When we left London with this tour, we learned that the buildings with redish brown lines are all owned by Duke of Westminster.
So in the UK, aristocrats still own the ordinary buildings in towns.
I feel it is out of date, but there are people living in another world which common people cannot imagine.