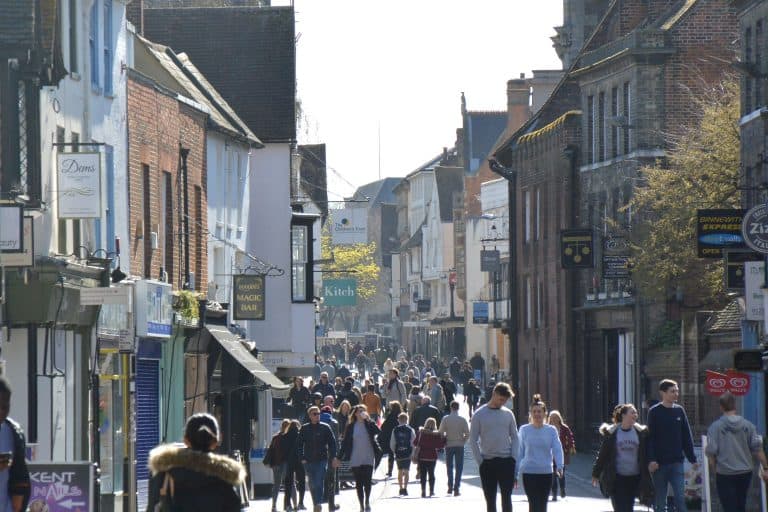 [ Mar.2019 ] Although it was Sunday, we got up early and went to the historical city of Canterbury in the south of England by train.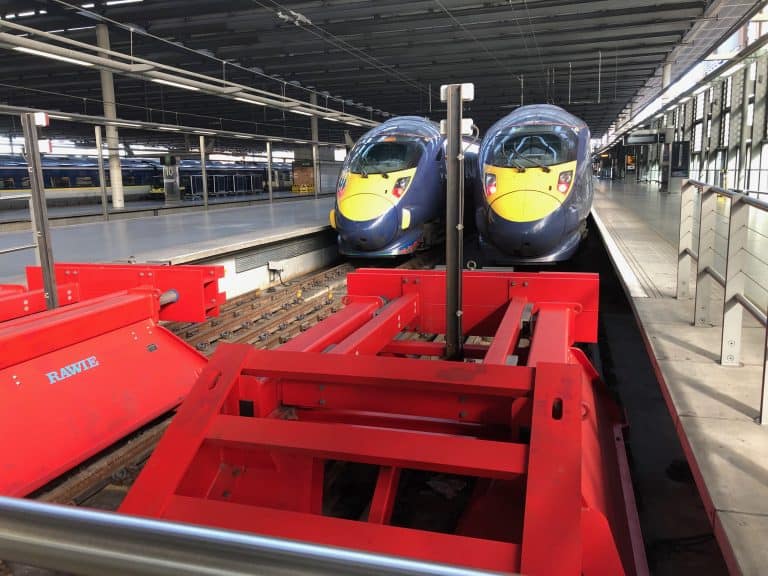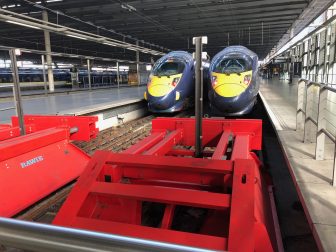 Because it was after the spring equinox, the days were getting longer and the forecast was good for the day.
England is famous for its bad weather, so we cannot afford to waste this precious kind of nice day at the weekend.
There seems a few ways to get to Canterbury from London by train but the fastest way is to get the train from St. Pancras station.
To our surprise, when we got to the station, we found that many trains were cancelled on the day but luckily ours was running on time.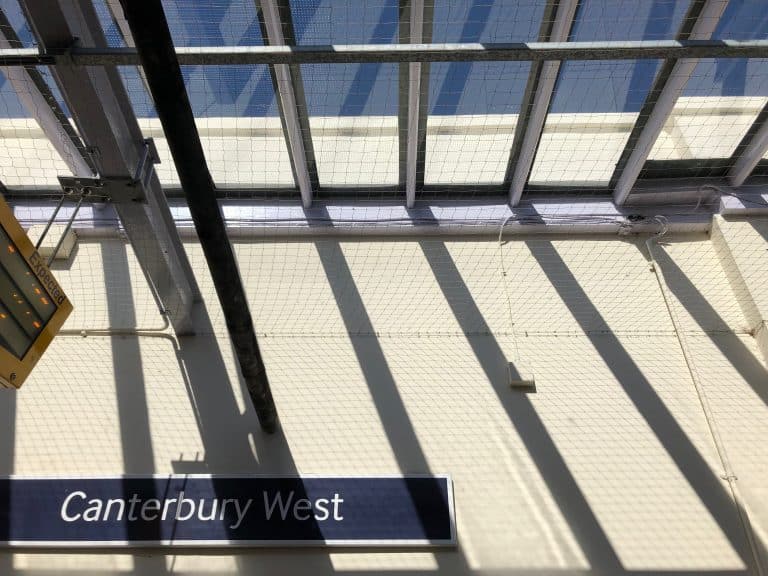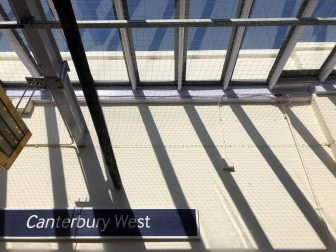 The station we arrived at in about one hour was Canterbury West (there is a station called Canterbury East, too).
For this one day trip, we were well prepared and had booked a walking tour beforehand.
This tour was not free like in many European city tours, but it cost £10 (€11.50, $13).
It seemed that you could join it without booking, too.
First, we looked for the meeting place, which was Buttermarket.
When we entered the old part of the town, we noticed that there were so many old houses.
On the ground level, they looked like ordinary shops, but when we looked up, many of them were very old and tilted.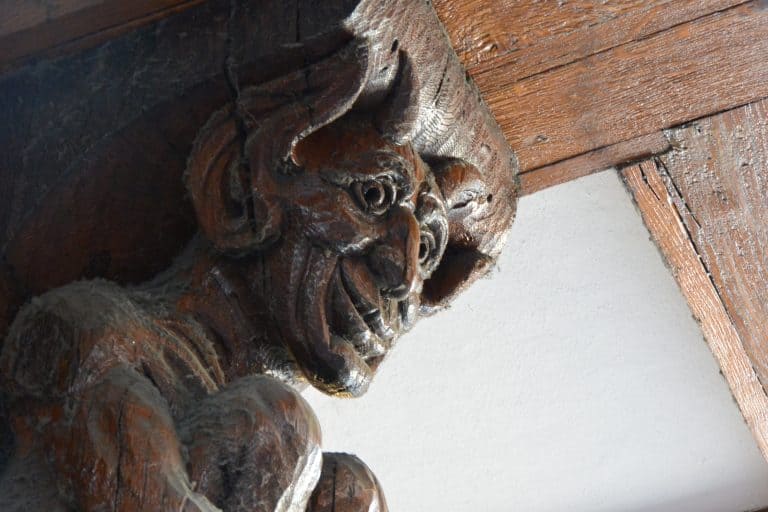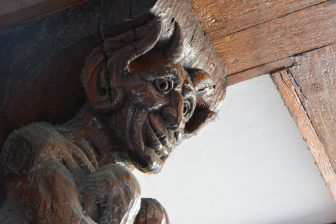 After checking the meeting place, we went to a café for breakfast.
This was a chain restaurant, but it had a wooden interior and there were peculiar carvings underneath the eaves.
Later we learned that in the past people had this sort of thing to threaten the epidemics to keep them away.
When we got back to Buttermarket at around 11am, the time of the tour starting, we found an elderly woman with a red sash across her chest and she was Susie, our guide.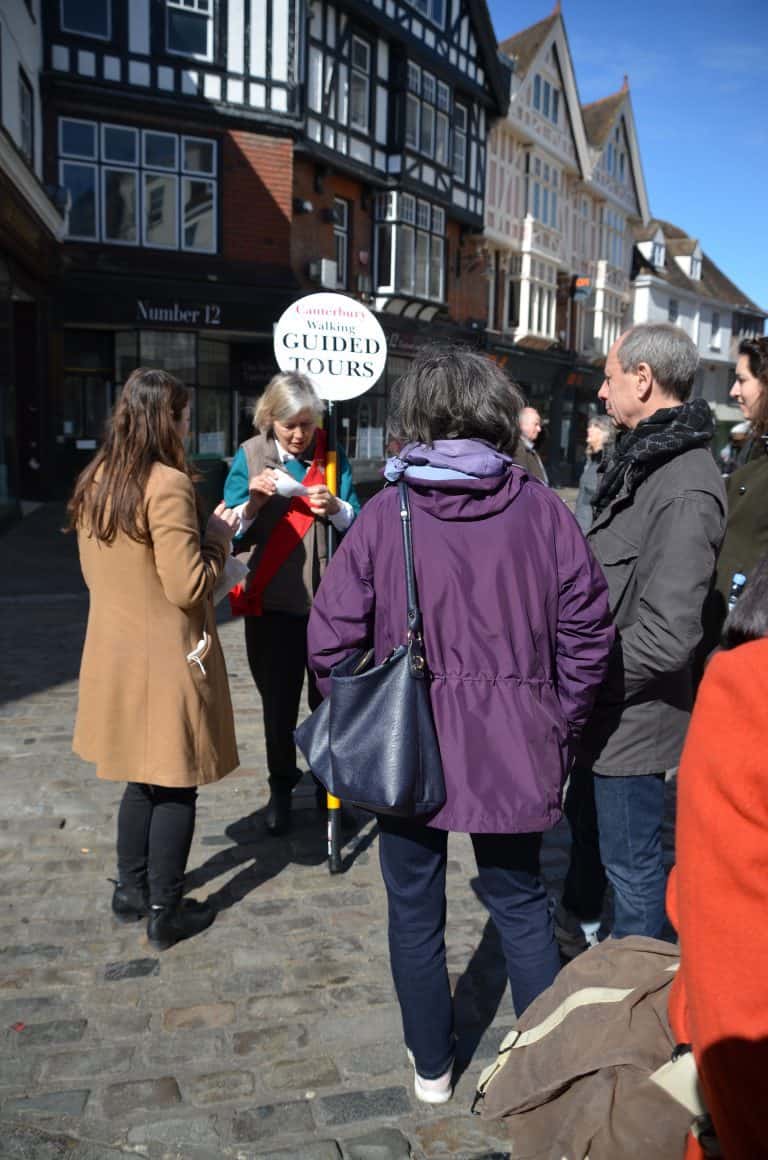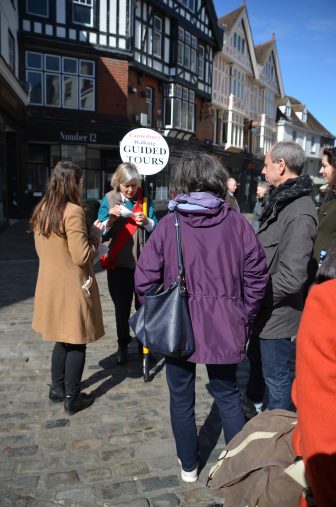 14 people including us joined the tour.
First, we learned about this Buttermarket square, which is the popular meeting place for the locals, like the Eros statue at Piccadilly Circus in London.
The Christ Church Gate to enter the famous Canterbury Cathedral is facing this square.
Some of the surrounding buildings looked like they were made of bricks, but in fact they are tiles, apparently.
We moved a little southeast from here to Butchery Lane.
In this narrow street, there is Canterbury Roman Museum, which explains this city in the Roman era.
We did not go in there, but Susie left her notice board and told us that from this street down south, all the buildings were destroyed during WWII, so the current buildings were all newer.
We went out to the High Street and to Mercery Lane.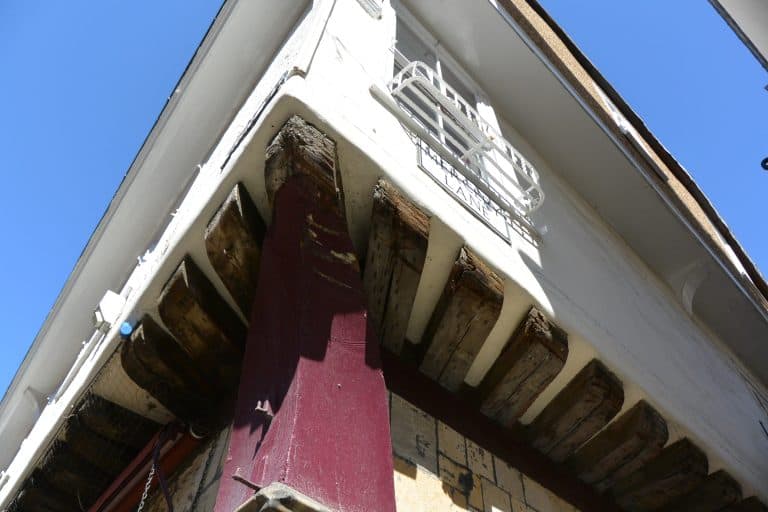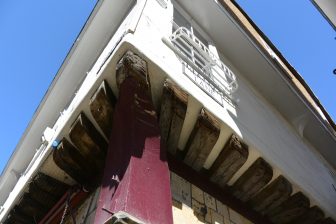 The building on the corner used to be the inn where Geoffrey Chaucer, who wrote the famous "The Canterbury Tales", stayed.
In those days, Chaucer lived in London, but came to Canterbury many times for pilgrimage.
According to Susie, people were not allowed to have any holidays but pilgrimage was OK, so pilgrimage was a popular and enjoyable event for them.