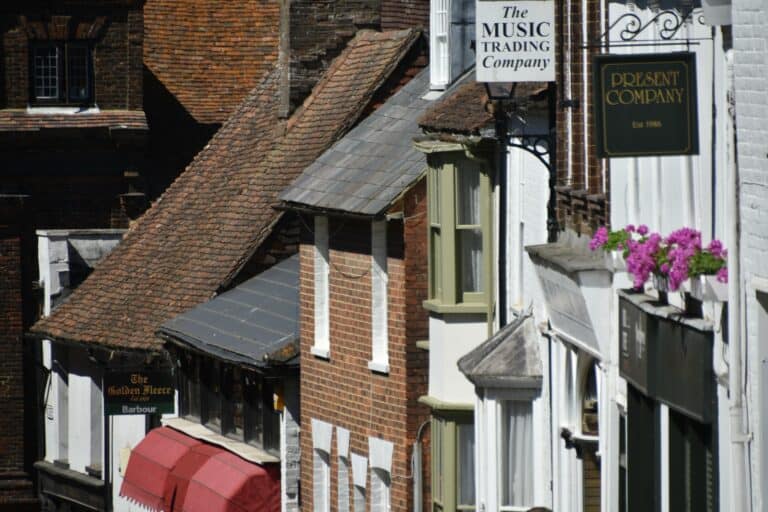 [July, 2022] I have an almost obsessive notion that I must not waste a sunny weekend during summer and have to go somewhere, so this Sunday we went to Rye, a town in the south of England.
When travelling around England, those of us who don't have a car start by booking trains and restaurants a few days in advance.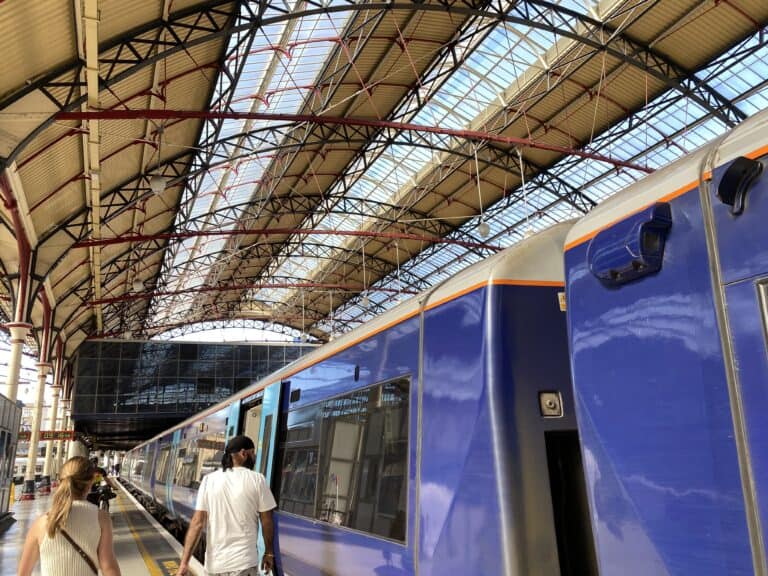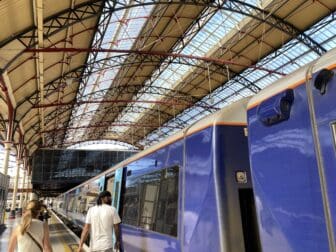 We cannot just go somewhere impulsively on that day.
To Rye, we booked a train from Victoria station in London.
There are much quicker express trains from St. Pancras, but we chose this because St. Pancras is far from our house.
This train from Victoria was very slow.
It took us an hour and a half to get to Ashford International, stopping at stations I had never heard of.
The reason why Ashford is called International is because the Eurostar stopped at this station, but I'm not sure if it still stops.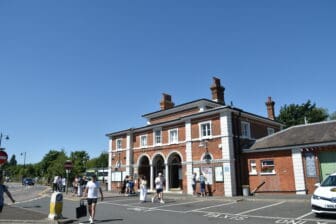 From Ashford, we took a crowded train for about 20 minutes and arrived at Rye.
This was my third visit to Rye.
It's a pretty English town, and every time I went there, I was satisfied, so I wanted to take my husband, who had never been there.
However, in conclusion, for my husband, it turned out that Rye was not an attractive place.
He said, "There is no particular highlight here, and this kind of townscape is boring."
I see.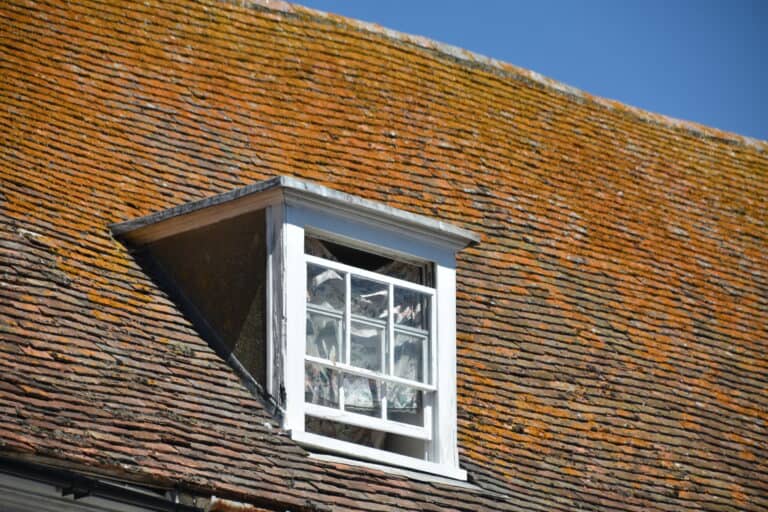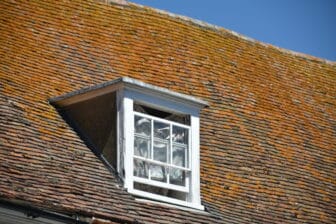 It's a popular town among Japanese people, and when I posted some photos on a social media, I received a comment even from a Japanese friend I hadn't contacted for a long time.
Anyway, so I was the only one to enjoy this place on the day.
Until the reserved lunch time, we walked around the town, taking pictures of old houses on the slopes with weathered roofs that looked yellow with lichen, which I am attracted to.
We had a reservation at a restaurant called Webb's the Fish Cafe.
There was a sign saying they also offer cooking classes.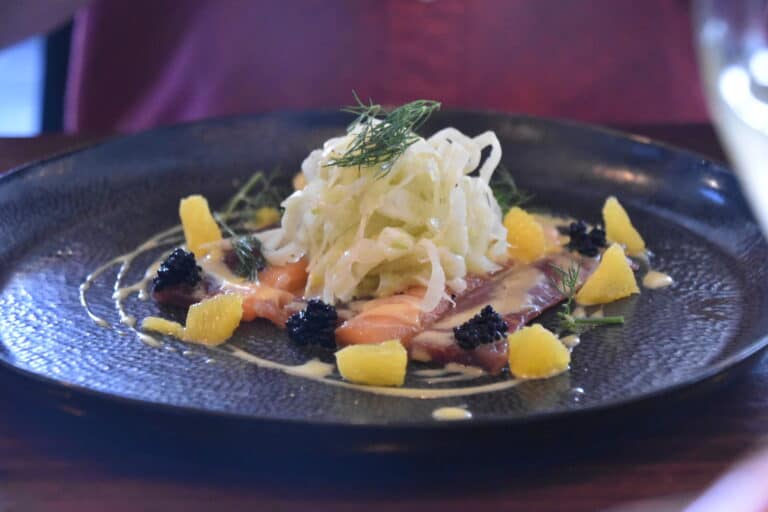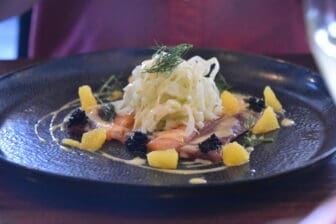 It is a proper restaurant, but the middle aged waitresses here were like those in pubs.
At least my husband enjoyed the food here.
For starters, we shared the Tumbler of Prawns (a simple bowl of boiled shrimp with mayonnaise, delicious) and the tuna and salmon carpaccio.
The arrangement of the carpaccio looked rather posh which we did not like, but the vegetable sauce tasted good and overall it was excellent.
My main was plaice.
It was with a lot of butter, and there were plenty of garnished vegetables, so I was satisfied.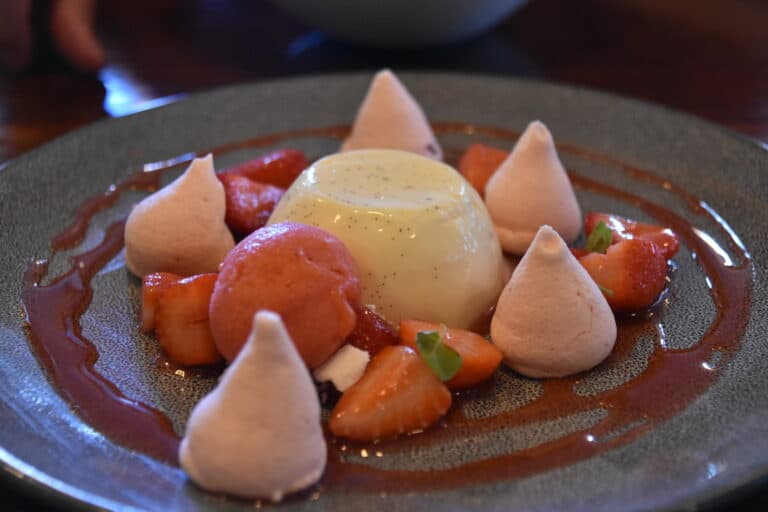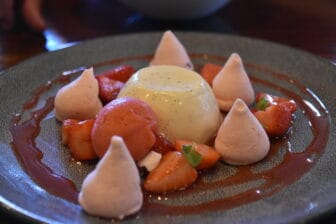 My husband had the classic fish and chips.
He said that the oil was fresh and the fried condition was good.
The panna cotta I ate for dessert had meringue, a lot of strawberries on it, and even sherbet, which was perfect.
Of course, we also drank a bottle of wine, and including everything the bill was £88.20 (about 101 euros).
I thought this was worth it.