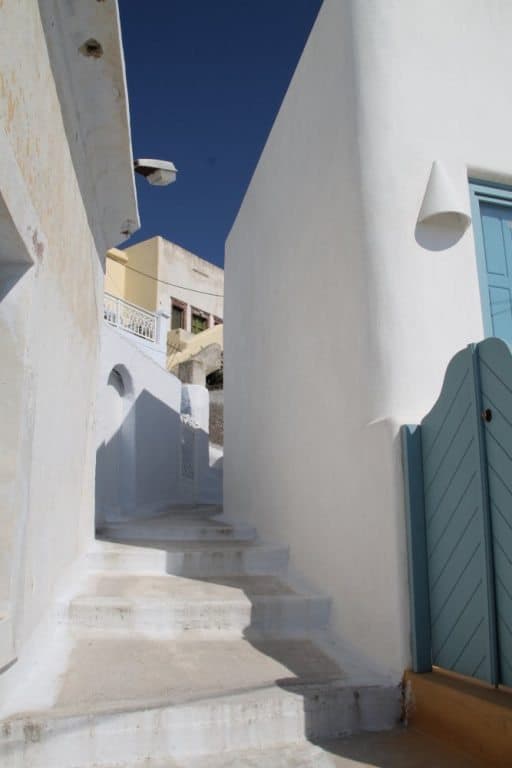 [ Aug.2013 ] The second place we went with the Santorini inland tour was a town called Pyrgos.
It is a town on a small hill with a lot of white houses on top of each other.
Alleys are complex like a maze.
We walked in a line following our guide, so no one got lost, but I thought it would be a fun to get lost here.
The capital of Santorini now is Fira, but before that in the mid 18th century, Pyrgos was the capital apparently.
Not far from here, there is the largest winery in the island called Santo, which is located at the edge of a cliff and has a great view.
In this tour, we only used their toilet, but a couple of days later in another tour, we had a chance to taste their wine.
I did not get moved by the taste, but I still remember the vigorous voice of a girl who explained about their products, saying "Yamas!" (cheers!).