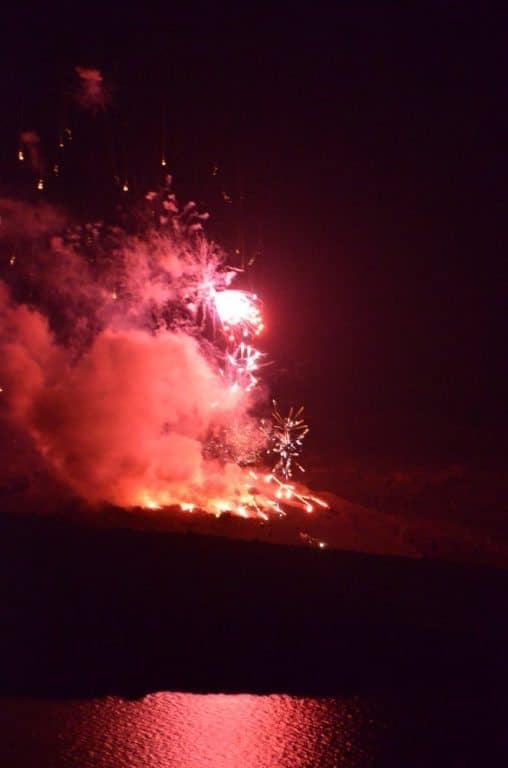 [ Aug.2013 ] The day we arrived in Santorini happened to be the day of their Volcano Festival.
Fireworks were displayed from the small volcanic island of Nea kameni situated opposite of the main island.
When we went out to the town at night, the area where you can see the sea view was full of people waiting for the fireworks.
We realised that we could see them much better from the terrace of our hotel, so went back to the hotel.
Because there is a distance to the island, the fireworks looked rather small, but as it was called 'volcano', they made it as if the ground were on fire, which was very interesting.
The hotel stuff gave us a glass of liqueur called Vin Santo.
It tasted similar to Italian Vin Santo, but somehow different.
I had prepared for the hottest weather for Greece in mid summer, but we had winds in the evening in Santorini and I felt chilly.