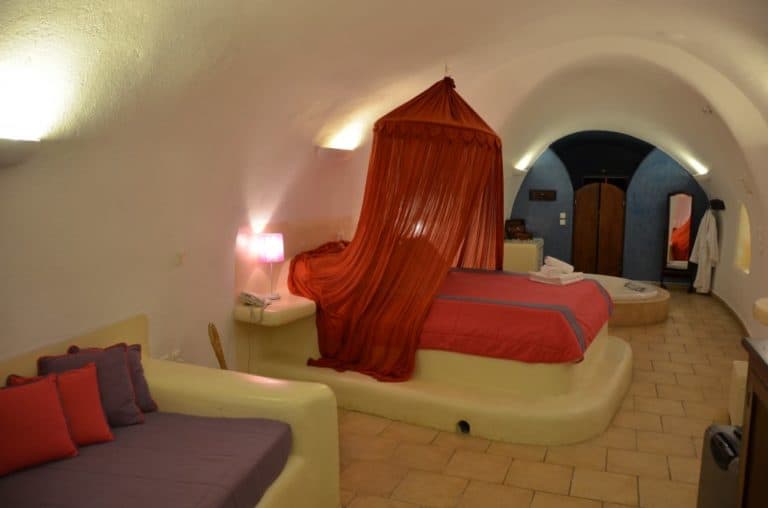 [ Aug.2013 ] In Santorini, we stayed in a hotel called Aroma Suites in Fira town.
This is the photo of the room.
As you can see here, it is a room like a cellar without any windows.
There is a bath tub with Jaguzzi beyond the bed.
In another word, the bath is in the room, which is like sleeping in a bathroom.
Well, that sounds a bit gross, but in fact it was very nice.
At the end of the room there was a proper bathroom with a large shower area.
They must have renovated some old houses existed here and the hotel itself was like a maze, difficult to understand its structure.
There was a terrace outside of our room and we could see the sea.
At the reception, there were two men, one in the morning and the other in the afternoon and both were very friendly.
This hotel was opened in 2006 and there are only 6 rooms.
But there is another sister hotel nearby, which has 9 rooms.
We did not have chance to go, but there is a swimming pool in the other hotel.