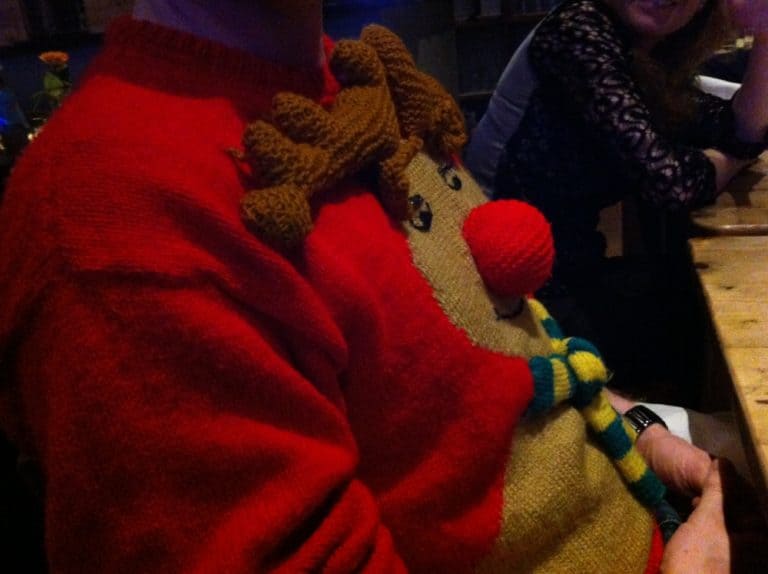 [ Dec.2014 ] Until some years ago, the X'mas jumpers were one of the most embarrassing items.
But last few years, jumpers with big Santa Claus, reindeer or snow flakes has been very popular.
Apparently, the X'mas jumper sales of Amazon shot up by 600% in 2011 compared with the year before, so that was the time when this boom started.
And this is the third year for the charity, Save the Children to raise the donations by setting the X'mas Jumper Day.
The jumper on this photo is the ultimate X'mas jumper.
His mother has been knitting one a year last 5 years or so.
This one is three dimentional and very fanciful.
In fact, on the back there was the buttock of the reindeer with a pocket from where the droppings come out, which is his father's idea.
He wore this for the X'mas dinner.
We had the very good dinner at a Sardinian restaurant called Sapori Sardi in London.
I enjoyed my favourite Bottarga Spaghetti there.