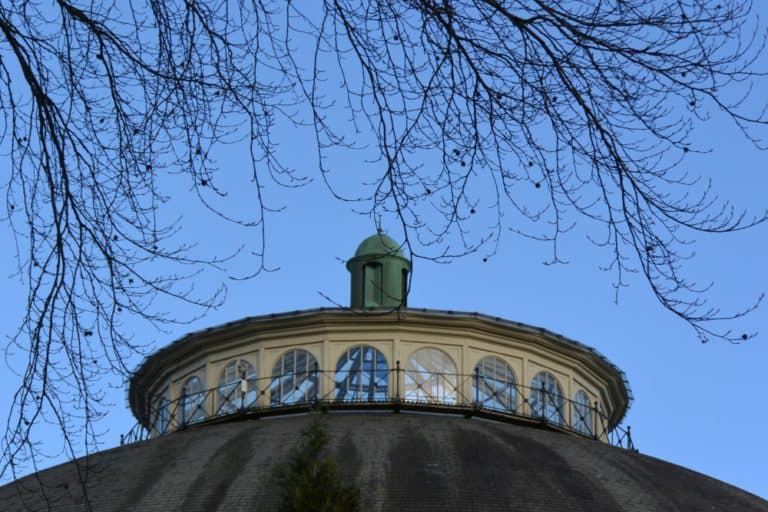 [ Nov.2015 ] This is a photo of the Dome in Buxton in the middle of England.
Its diameter is about 46 metres and it is larger than St.Paul's Cathedral in London.
Apparently it is the largest unsupported dome in Europe.
It was built in 1779 as a stable where 120 horses could stay, as well as providing accommodation for servants of aristocrats who stayed in nearby hotels.
But now it is on the a campus of Derby University.
It is open to the public so we could get in there.
There was a cafe people can use.
The echo is so loud that you have got to watch what you say even in a low voice.