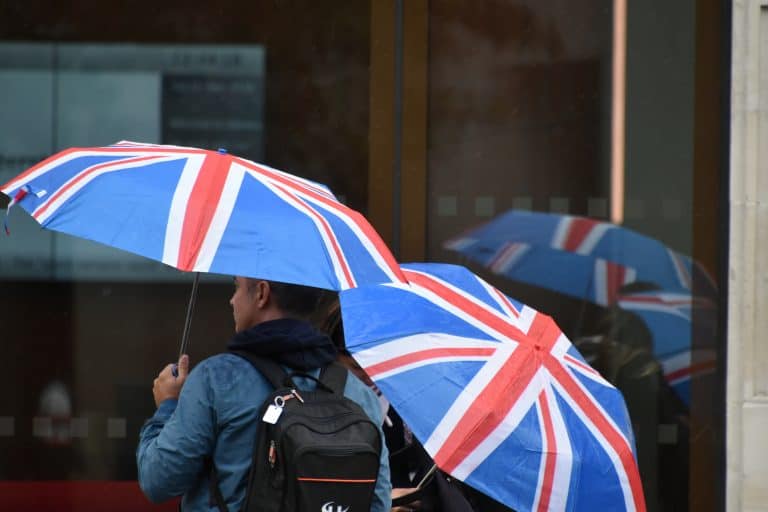 [ Sept.2018 ] We took a part in the Urban Photo Race (UPR), which we had joined last year in Amsterdam and this year in London.
The UPR is a kind of a photo competition where participants take photos according to different themes on the day.
They held this event in London for the first time.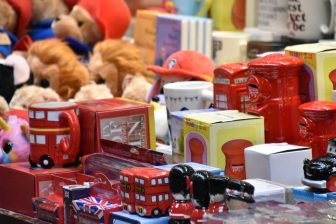 At the coffee shop, which was our first meeting place in East London, the Venezuelan organiser explained a bit about the history of the UPR.
Apparently, when she was wondering about how to use her space in Amsterdam, her Portuguese friend told her about the Photomarathon he had participated in in Portugal and how he had won prizes.
She decided to organise a similar event in Amsterdam, though she is not a photographer but a biologist.
Since then, she has hosted it 8 times in Amsterdam and also in Rotterdam and in Berlin.
After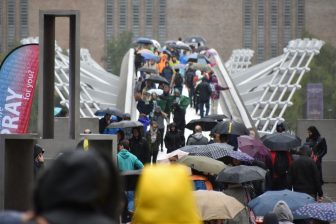 her explanation, we received the first three themes and went out to take photos.
Just at that moment, the rain started.
Well, London is famous for its rain, so it was a good opportunity to take photos of typical London, but it is hard walking around in the rain.
The first three themes they gave were:
1) Not just a Londoner
2) A dime a dozen
3) Superior
We walked towards the City of London, shooting everything that caught my eyes, wearing the hoods of our raincoat and sometimes opening our umbrellas.
After that, because our second meeting place was near the Millennium Bridge, we took the underground at Bank station there.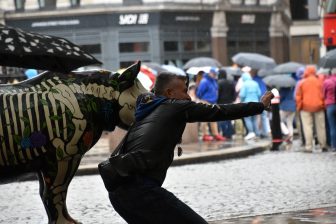 Around the Bridge, there were many tourists, so I managed to take some shots, which I thought could be appropriate for theme No.1.
For the Photomarathon we often join in Italy, we submit one photo per theme, but for the UPR, we have to submit three photos per theme, otherwise you will be disqualified.
In return, there are only 6 themes in the UPR, which is fewer than in the Photomarathon.
When we met again at 1pm, we received two themes:
4) As good as it gets
5)Eerie London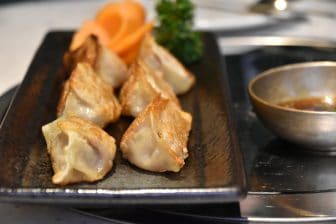 The next meeting place was announced and that was in Soho, so we moved towards there and had lunch.
We went to a Korean BBQ restaurant near Regent Street and even during our meal, I took some photos which could be good for theme No.4.
The meeting place at 4pm was the Photographers Gallery.
The last theme was that we had to take three photos inspired by the exhibition at the Gallery, which was the  Soho photos by a photographer called Tish Murtha.
This was a real challenge for me, because the photos by Tish Murtha were in a sort of documentary-style photography of the sex industry in Soho and all of them were in black and white.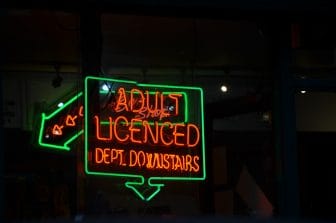 I imagine that the students at photography schools probably get this kind of project.
We somehow managed to take a few photos of this sort.
Then we got back home and downloaded our photos, chose the ones to submit, put them on the memory stick and went out again.
We have to submit the photos on the same day for the UPR.
The last meeting place was another coffee shop and when we submitted our photos, we felt relieved.
At this shop, many participants were facing their computers for the subtle adjustment of their photos.
We prefer photos as they are, so we did not do much of the adjustment.
We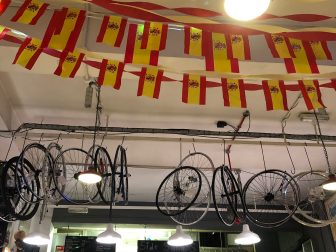 had the chance to talk a bit with the organiser at this shop.
Apparently, for this event in London, the judges will choose the top three photographers among us who have submitted all 18 photos and each judge also chooses one shot they like from the top three people's photos.
My husband promptly argued "That is not good for many of us. If you want to increase the number of the participants, the prizes should be given to more people".
I agree with him.
Anyway, I felt proud that we walked a lot and took a lot of photos in the rain.
It was a great satisfaction in the end.