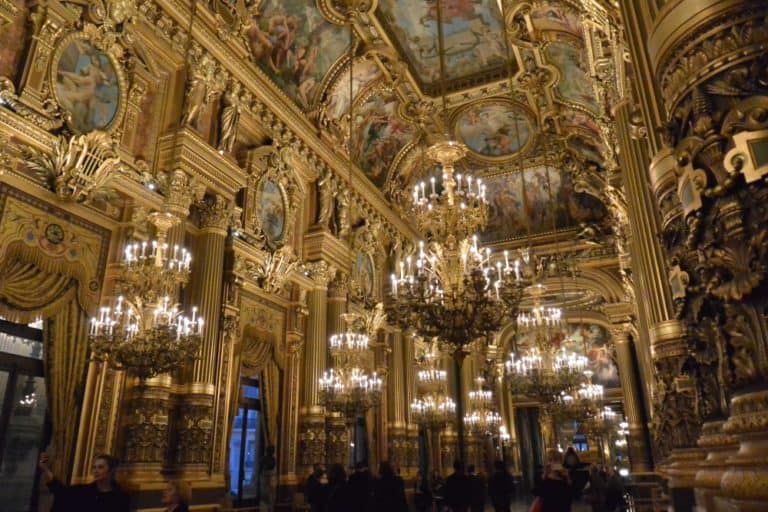 [ Mar.2015 ] We went to Paris to see ballets.
It was not my first visit to the Opera, but still I was very much impressed by its beauty.
The proper name is Palais Garnier, so this is a palace.
They started building it in 1862 and completed in 1875.
The famous ceiling by Marc Chagall was installed in 1964.
The scarlet seats are quaint.
1979 people can be seated.
Because of the speciality of the building, there were many tourists who were not necessarily there to see the ballet.
Everyone was taking photos, so we could do the same easily.
The staff seemed used to it and spoke good English.
The ballet we saw was" The Song of the Earth" by Gustav Marler, choreographed by John Neumeier.
It is a new ballet.
Two singers, tenor and baritone were there, too.
The dance was cool, but I realised myself again that Mahler was not my cup of tea.