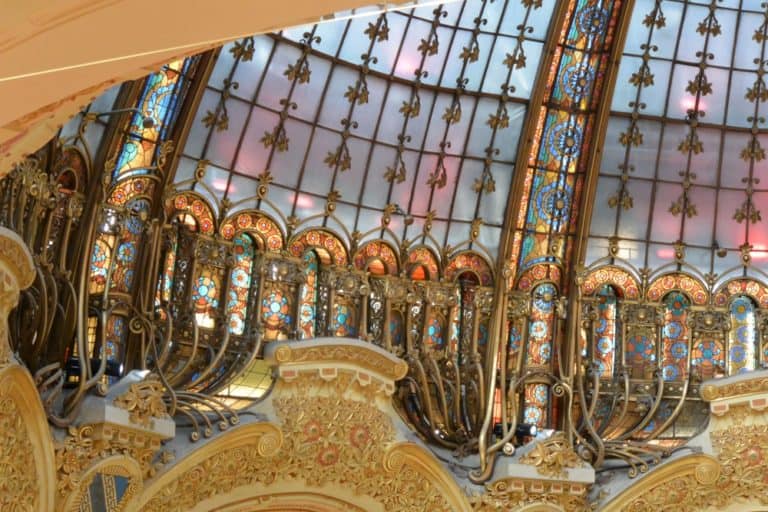 [ Mar.2015 ] I was not expecting to do any shopping this time in Paris, but when we passed in front of Galeries Lafayette, the major department store, we saw the big sale signs.
I had thought they have sale periods only in winter and summer in France, but they do have sale in other seasons, too.
I felt very frustrated last time in Paris, so this time I enjoyed shopping to the full.
Everytime when I visit this shop, I find something stylish and fashionable, which we do not usually see in other places.
In the shop, there were many Asian tourists,  even more than before.
And many of the sales assistants were Asians, too.
In the past, there was a help desk dedicated to Japanese tourists.
It must have changed by now…
Also, there used to be free spaces for resting, which was the good place to take photos of the beautiful glass ceiling, but now all of them have become cafes.