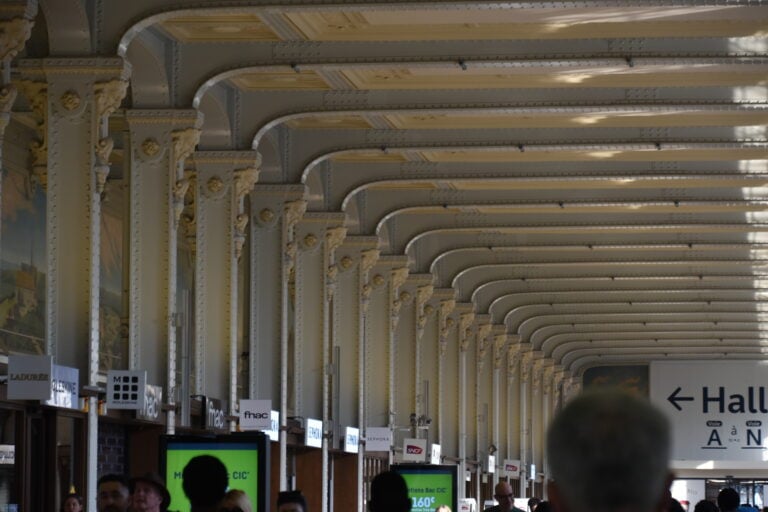 [July 2023] The next morning in Paris, France, we went out to eat breakfast around 6:30am.
Since we don't eat a lot in the morning, we often choose hotel plans that don't include breakfast.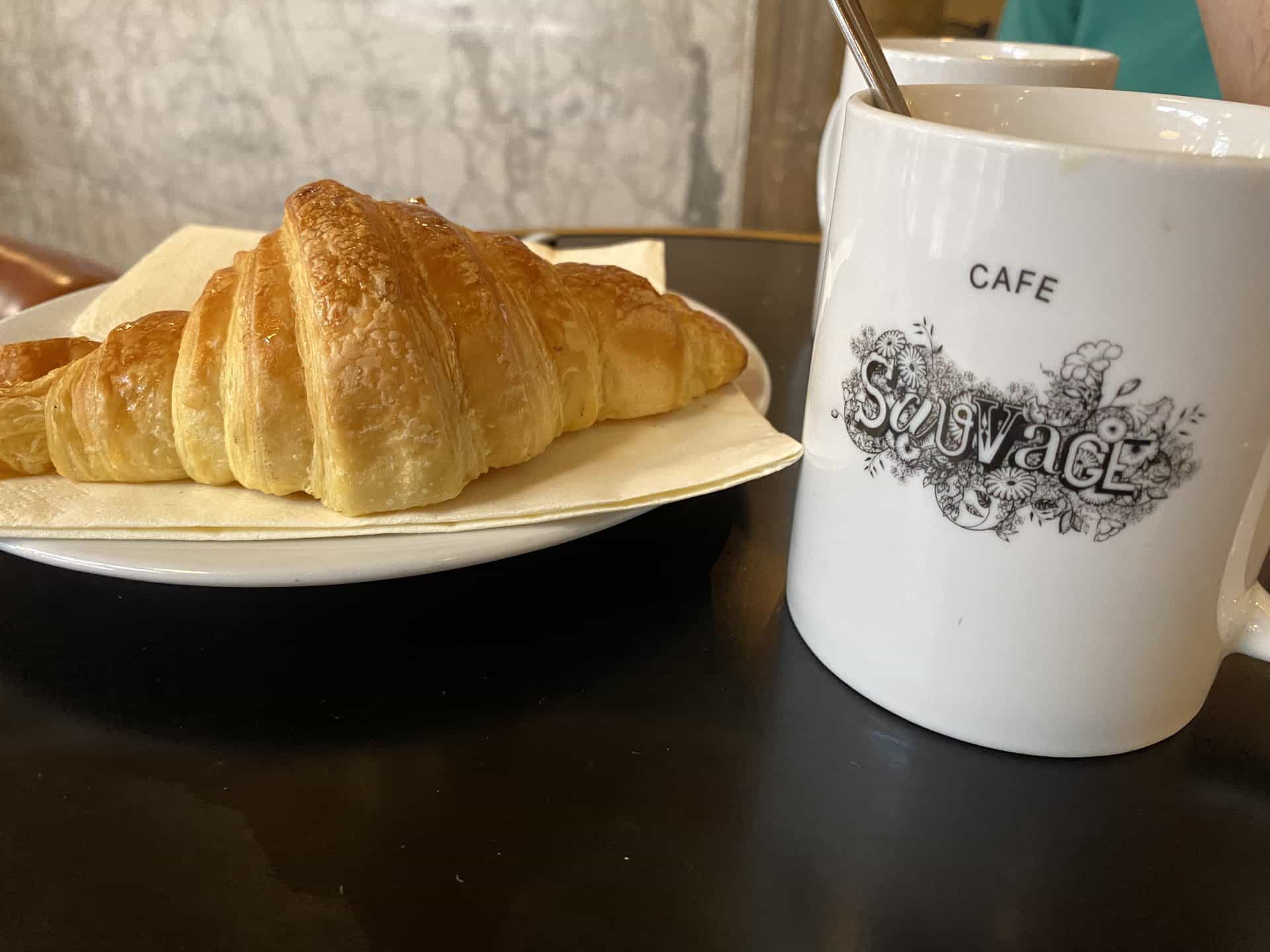 And the reason why it was so early in the morning was because we were supposed to visit a friend who lives in Fontainebleau that day.
We found a cafe that was open this early in the morning.
We had a classic breakfast of cafe au lait and croissant.
By the way, you should never order a cappuccino in France.
When we did a couple of times in the past, they served very strange drink.
Interestingly, there were quite a lot of customers at this cafe at this time, and to my surprise, they were just relaxing and drinking beer and cocktails.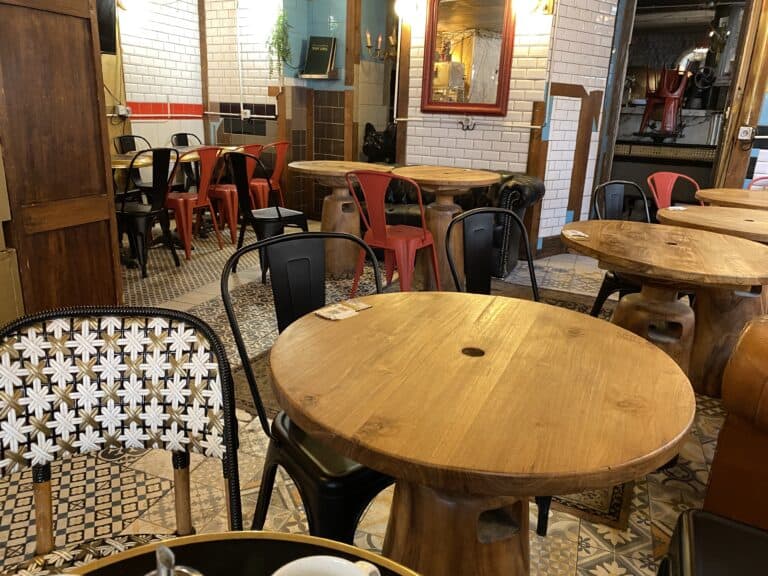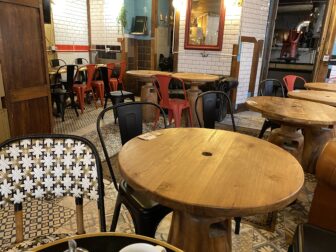 It was like an evening scene.
And everyone looked healthy.
The age range was quite high, and they did not look like young people who have been out all night.
Are these people who work at night and are now returning home from work?
By the way, the cafe au lait and croissant alone cost over €10 for two people.
We returned to the hotel and then headed to the luggage storage office.
This is because we had a large baggage that we didn't want to take with us to Fontainebleau, so we were planning to leave it there and travel light.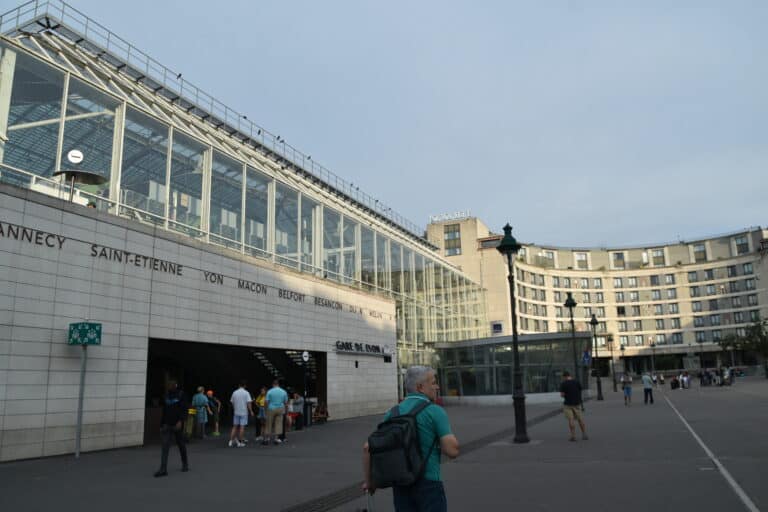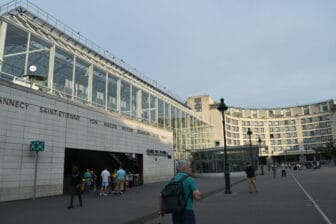 I had made a reservation online in advance at a storage facility called Luggage Hero.
The condition was near Gare de Lyon, where the Fontainebleau train leaves.
When we went there, we found that it was a normal corner shop, selling vegetables and miscellaneous goods.
The online information said it would open at 8 a.m., but when we arrived around 7:50, it was already open and they were able to store our luggage for us.
He didn't talk much and did not smile much, but he was a nice guy with the good attitude.
He initiated a "drop off" on my phone and gave me a small piece of plastic.
This is a system that allows you to check on your mobile phone how many hours your luggage has been kept.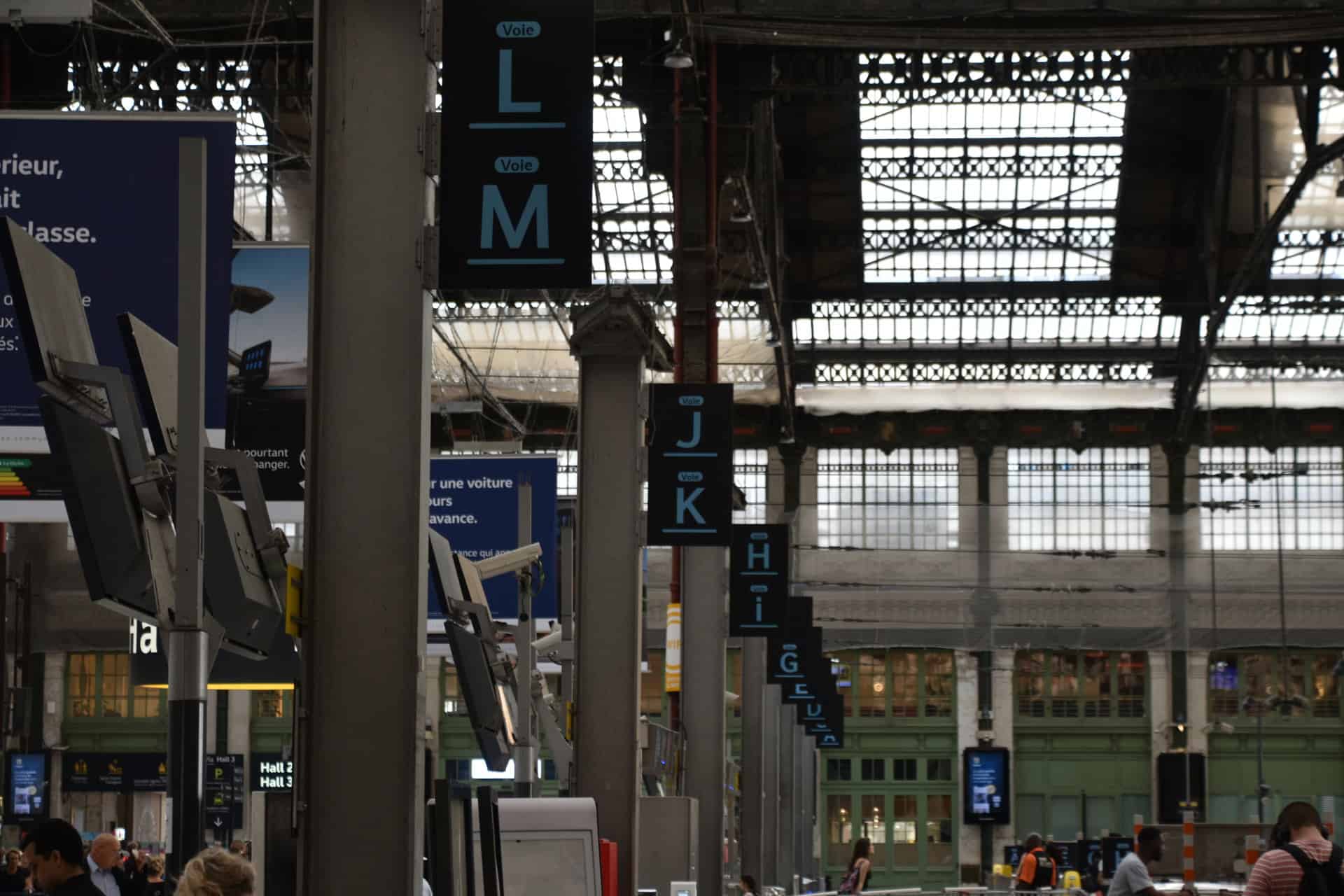 After saying goodbye to our heavy luggage sooner than we expected, we headed to Gare de Lyon.
After that, it gets a little difficult.
It was very difficult to buy a ticket and we had to go back and forth.
When we tried to buy a ticket at the ticket office where there was a person at the counter, we were told that tickets to Fontainebleau were not sold there and that we should use the machine.
However, we could not buy it from the ticket vending machines that were everywhere.
After asking people many times and going back to the original ticket office, we finally found out that the machines are different depending on the destination.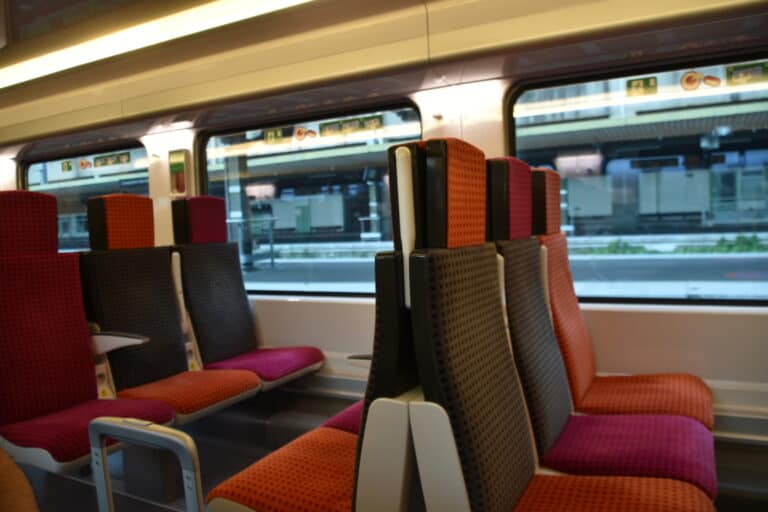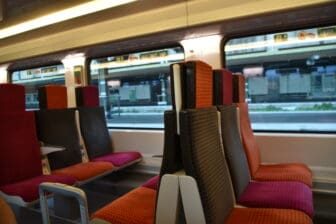 You can only buy tickets to Fontainebleau only from the machine near the platform that the Fontainebleau train leaves (€5 per person).
We were really glad we went early.
As planned, we were able to board the 9: 12am train safely.