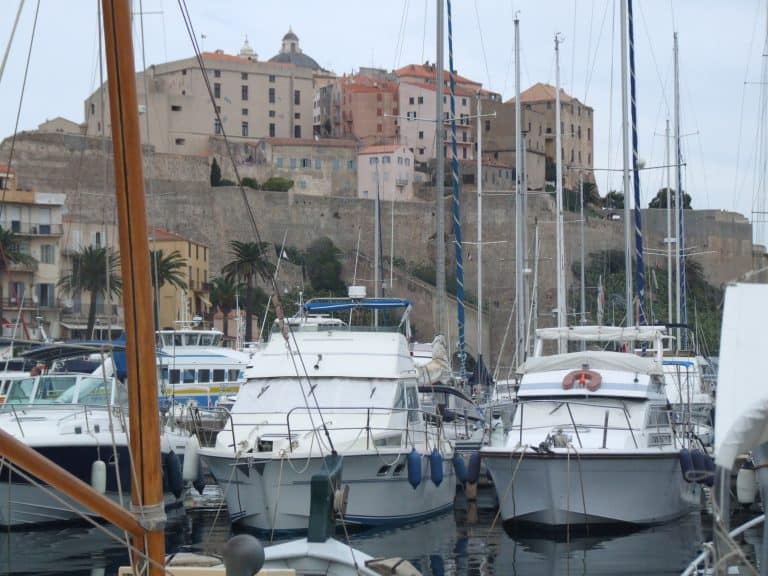 [Sept. 2007] Now in February 2021, the government of the UK, where we live, announced a plan to gradually release the lockdown, but it seems that it is still undecided when it will be possible to go on a sightseeing trip abroad.
Therefore I'm going to go back further and write about the Corsica walking tour that I joined with my friends in 2007.
I had always wanted to go to Corsica, France, so although I'm not a walker, when I was invited by this friend who has good walking legs, I said 'yes' without knowing what serious walking was like.
Before the departure, I bought my walking shoes and walking sticks to get ready with the assistance of my friend.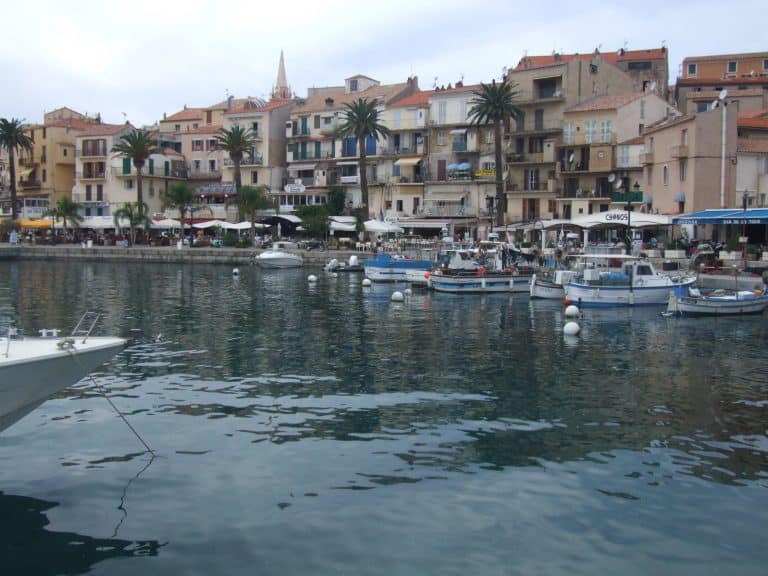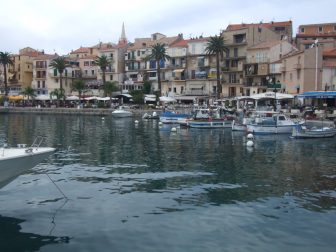 This tour was organised by a British walking tour company called Ramblers.
We flew directly from Stansted Airport in the outskirts of London to the town of Calvi on Corsica.
We stayed in this town for a week.
We met the tour members at the local airport.
John, who was once a GP, was the tour leader, and he was 74 years old.
Not only him, but most of the members were elderly (my friends are also over 10 years older than me).
It was a group of 20 people in total.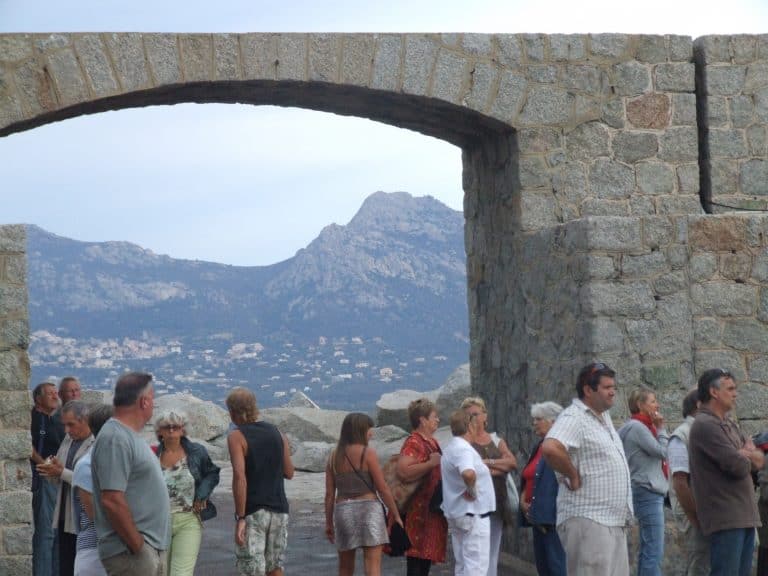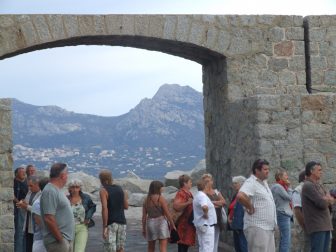 At this point, I was relieved, thinking "It's okay to walk with people of this age."
We had some free time after settling in the Grand Hotel, which was a simple three star hotel despite the name, so I took a walk around the town of Calvi with my friend.
Calvi is a seafront town northwest of Corsica.
It was said that it prospered as a port town during the Roman period, but it was a small fishing village around the 11th and 13th centuries.
It came under the Republic of Genoa from the latter half of the 13th century and continued until the 18th century.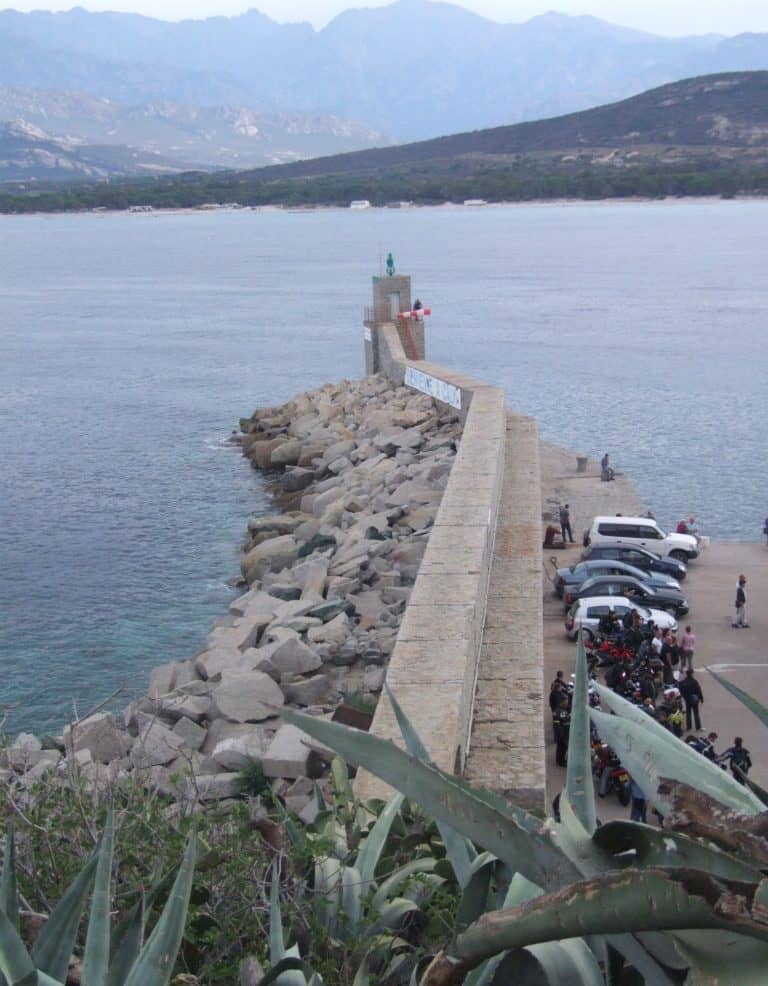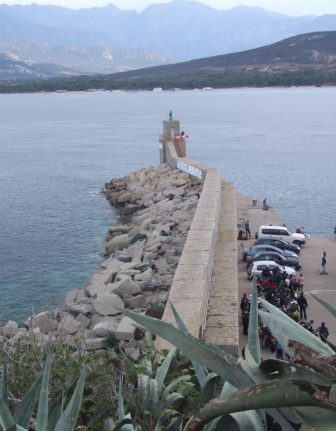 I later learned that Calvi was loyal to Genoa, even during the independence movement in Corsica.
Another interesting thing is that there is a theory that Columbus was born in this Calvi.
I thought I  have seen his birthplace in Genoa in Italy, but when I checked it, what we saw was the house where he lived from the age of four.
So, Columbus, who is said to be from Genoa, may have been born in Corsica, a territory of Genoa.
The weather was not good on the day we arrived and it was a small town, so I had the impression that it was a rather dull town, but on a clear day it was a quaint place where I could feel the history.
The promenade along the harbor was lined with restaurants, and the cobbled streets behind it were lined with fashionable shops.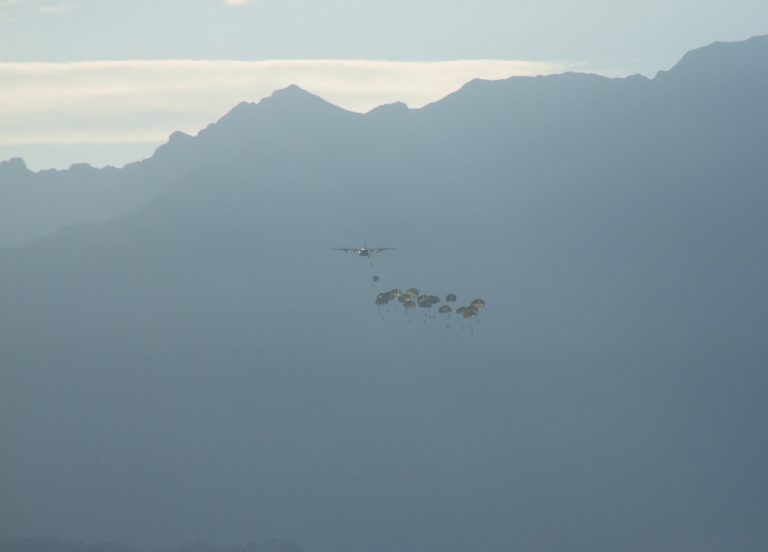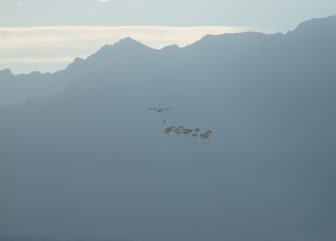 Inside the 13th-century Citadel, there was the Cathedral of Saint Jean Baptist, which was supposed to be a highlight for sightseeing in Calvi (although I don't remember entering it).
I nearly forgot, but there was a base for the French Air and Space Force parachute unit in the neighborhood of this town, and on a clear day I could see that they were training.
This tour included breakfast and dinner.
We all had dinner every day at a restaurant called Santa Maria in the square in front of the pink church.
It was quite good for a group dinner, and the main course on the first day was lamb steak.