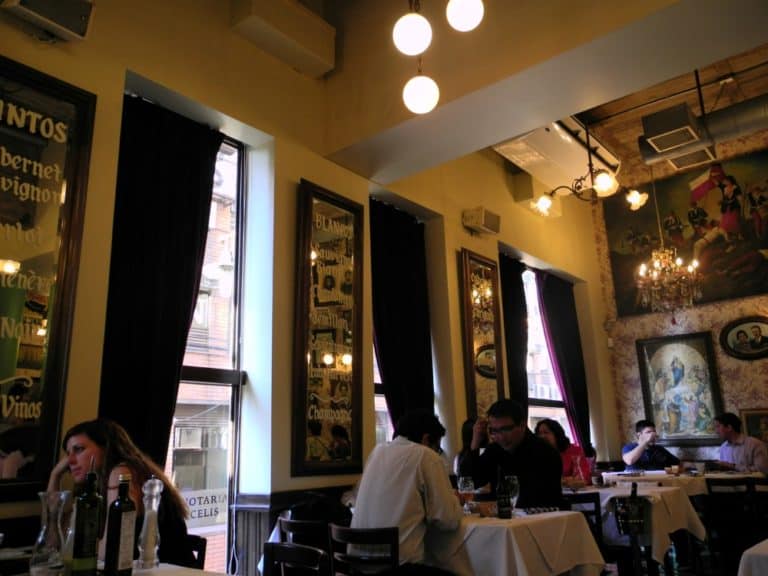 [ Dec.2015 ] On the second evening in Santiago in Chile, we went to a restaurant called Liguria which was recommended by our tour leader.
According to him, many of the expats living in Santiago come here. It was early when we arrived there and there were not so many customers, yet. The white table cloths gave me an impression that this is a posh restaurant.
The interior was stylish, too.
We tried Pisco sour, a typical South American cocktail for the first time.
There were a few kinds and the ones we tried tasted strange.
It might be addictive once I get used to it.
I chose a meat dish for the main.
The taste was good, but it was heavy.
While we were eating, more and more people came in and it became nearly full.
Then my first impression as a posh restaurant disappeared and the place became more like a canteen.
The main reason was that it was so noisy.
My husband was complaining that his eardrum almost broke.