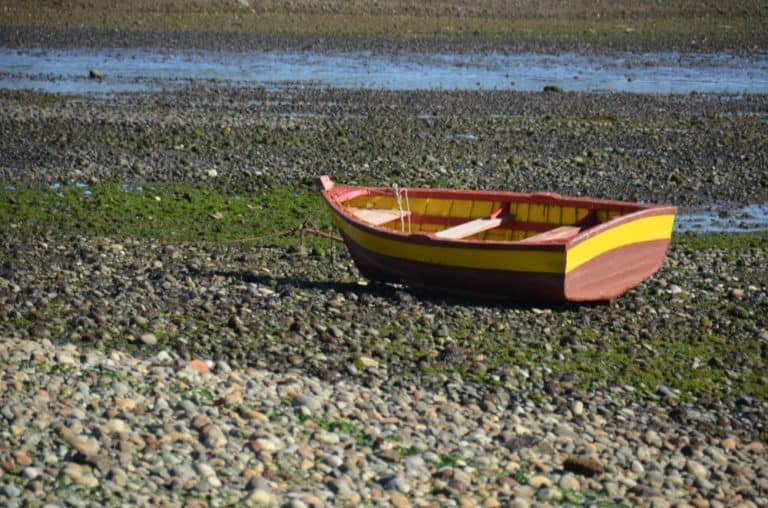 [ Dec.2015 ] We did a one day excursion from Puerto Varas in the Lake District in Chile to Chiloe Island in the south.
The other couple in our tour did not go, so it was only us, the tour leader and the driver.
The name of the driver was Manfred and he had fair hair and fair skin. I imagine that he is one of the descendants of Germans who immigrated to this region in the 19th century.
We crossed to the island by ferry.
Apparently they planned to build a bridge to mainland Chile in 2010 in time for the 200 years anniversary of independence, but because of the strong pressure from the powerful ferry companies, the plan did not go ahead.
Now they are trying to build a bridge there.
During the 25 minute ferry journey, we did not see anything on the way, but on the way back, we saw many seals.
They were too far away to take photos, though.
Anyway, the weather was perfect.
In fact generally they have a lot of rain around here and not so many fine days.
So we were very lucky.
Maybe because the air was very clean, the light was very strong as if we were at a high altitude place.