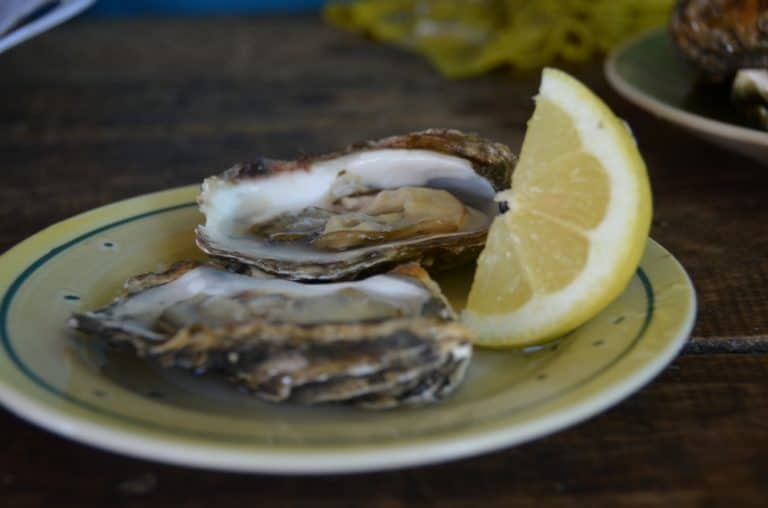 [ Dec.2015 ] Because I said I like oysters, Max, the tour leader took us to a small town called Curaco de Velez by ferry from the main Chiloe Island in Chile.
There are apparently oyster farms around here.
There was a specialised oyster shop and shop owner opened some oysters for us.
But in the Southern Hemisphere, December is summer.
When Max came here 8 years ago, the shop was very lively and crowded, but on the day we were there, it was very quiet.
The oysters were very good, though.
After eating oysters as the starter, we went to a neat restaurant nearby for lunch.
I cannot remember the name of the fish, but I ate something very similar to cod.
Very simple and good.
The owner of the restaurant was again short and chubby like other people in Chiloe.
He was very friendly and gave me a little souvenir which was a knitted magnet with the name of the town.
Hand knitting seemed very popular in Chiloe Island.
There was a church with striking colours in this town, too.
The bust in the main square was golden.
It was really peaceful place where chickens and ducks walked around freely.