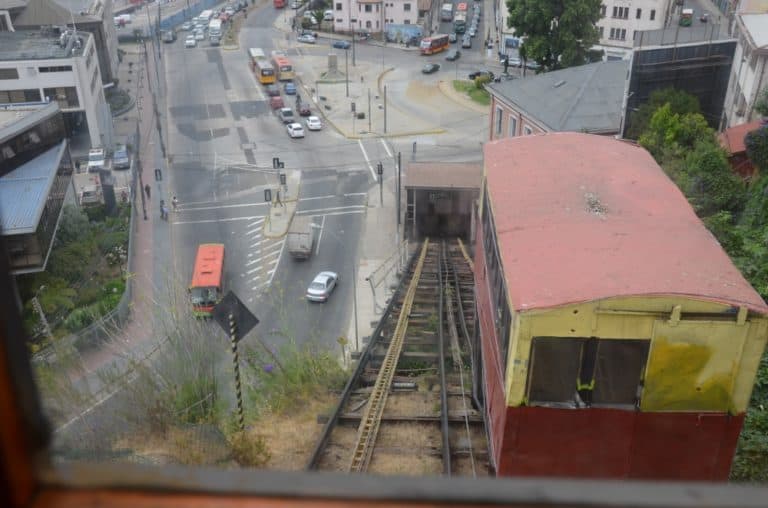 [ Dec.2015 ] There are many hills in Valparaiso in Chile.
There are many 'lifts' to go up and down the hills, too.
They call them 'lifts', but in fact they are funiculars.
According to our tour leader, there used to be 28 of them but now only about 5 are left.
Some of them were being repaired.
They were so ragged that it was a wonder that they were actually working.
The wooden station was nice, though.
The first hill we went up by the lift was Artilleria.
Up here we felt too cold as we were wearing only t-shirt and shorts, so we bought cardigans at one of the souvenir shops on the hill.
They said these cardigans were made of alpaca wool, but I did not believe that.
They were too light and too cheap.
We looked out to the port, which once made this city wealthy, from the lovely lookout point.
They port is still working and we saw some containers which seemed German.