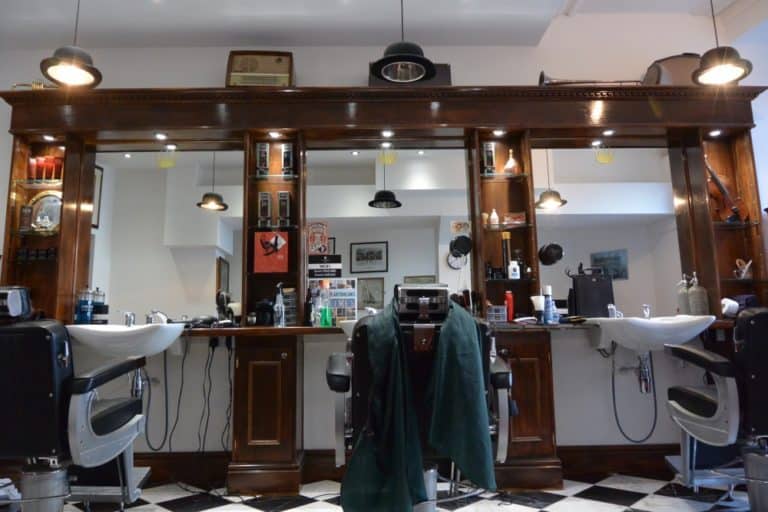 [ Nov.2015 ] At the weekend when we travelled to Edinburgh, we stayed one night at our friends' second house in Morecambe, which is a town on the coast of northwest England.
We have been here many times, but this time, our friend told us about a barber.
Apparently, a member of a fairly famous rock band called "The Heartbreaks" works in this barber.
I did not know this band, but interested, we went there for my husband's haircut.
My husband often cuts his hair during our holidays.
Unfortunately, the band member, Ryan, was taking a day off, so a pretty young man cut his hair instead.
According to this young man, the band broke up about a year ago.
That means that Ryan is now concentrating on hairdressing rather than being engaged in two jobs at the same time.
By the way, this barbershop offers their customers not only coffee or tea, but also beer.
Having two job at the same time reminded me of a young English waiter in the Chinese restaurant we went to the day before.
He spoke a little bit of Japanese, so we asked why he had learned the language.
He answered "I am a mangaka" (cartoonist).