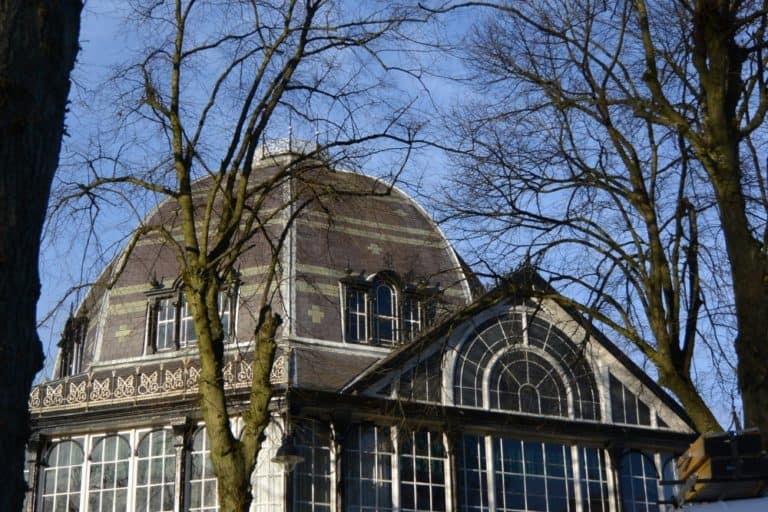 [ Nov.2015 ] On our way back from the north of England to London, we visited a town called Buxton, which is known as a spa town.
It is situated in the Peak District National Park.
An aristocrat called the Duke of Devonshire, who has a mansion nearby, started developing this town in 1780 onwards. He used his fortune from the copper mines to open a spa resort as grand as Bath in the south west of England.
Currently, it is a small town with a population of just over 20,000, but there are quite a few places to look at.
This is a photo of the Octagon in the Pavilion Gardens, which is a lovely large park.
This was built in 1876 and now it is used for auctions, concerts and other things.
We had a walk around the park and found some birds I have never seen before.