[Mar. 2022] The Thames River runs through Marlow, a town about 50 kilometres west of London.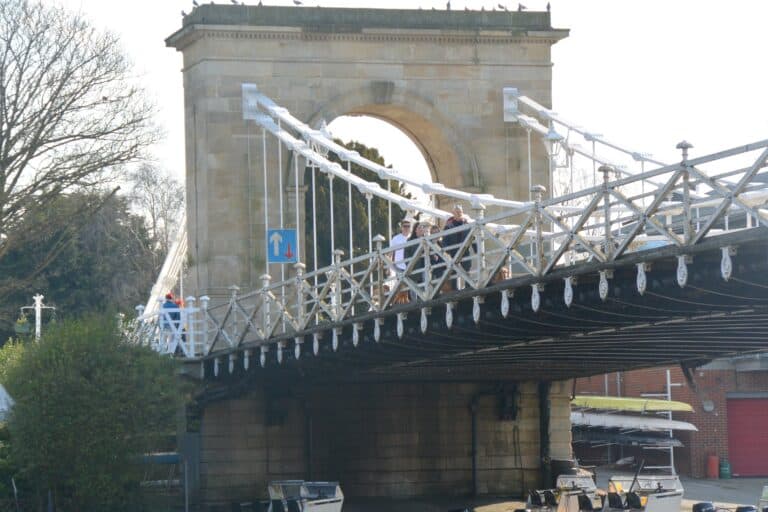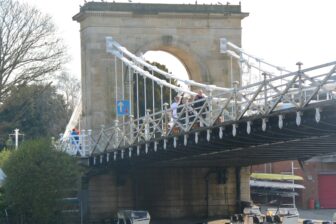 And there is a lovely looking suspension bridge in the town.
The bridge itself was beautiful, and the view of the Thames from there was worth a visit.
We went back and forth and took some pictures.
When I looked up, I found a plaque on the bridge, saying that the design of this bridge is the same as the Szechenyi chain bridge in Budapest, Hungary.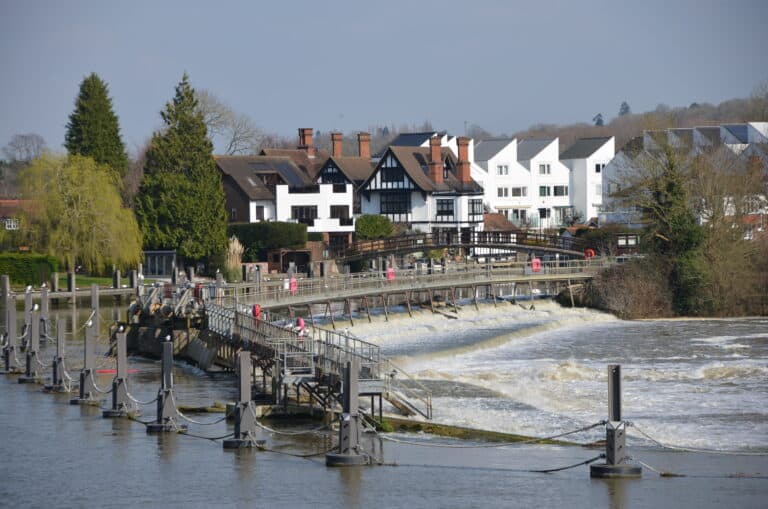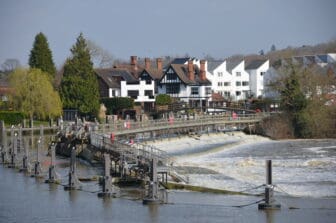 However, the Szechenyi Bridge is much larger.
When I looked it up, both were designed by an English engineer named William Tierney Clark, who was a pioneer of suspension bridge designers.
The Marlow Bridge was built in 1829-32 to replace the wooden bridge that collapsed in 1828, while the Szechenyi Bridge was designed in 1839 and was completed in 1849.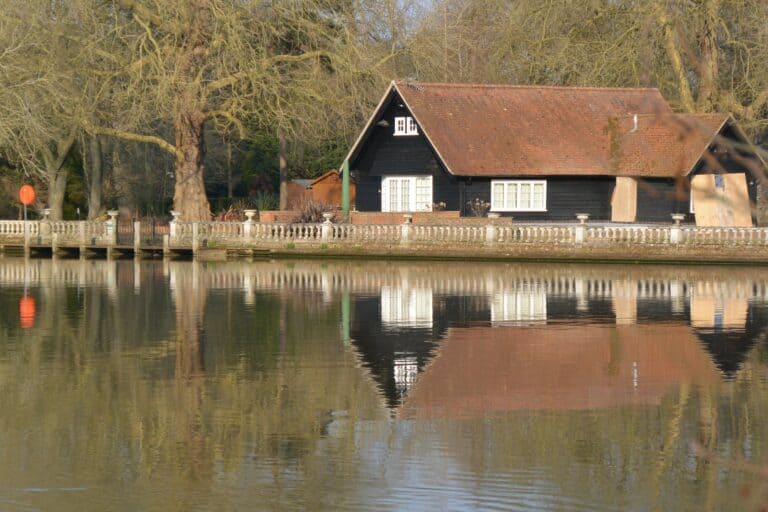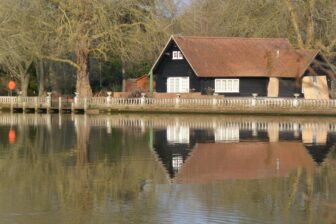 The Szechenyi Bridge is much more famous than the Marlowe Bridge, probably because it is the first bridge in Budapest over the Danube River and because of its large scale, but it seems that the prototype was here.
The Marlow Bridge is protected as a Grade 1 Listed Building.
By the way, while crossing this bridge, I remembered another suspension bridge in Hammersmith in London, and afterwards I found that it was also built by the same designer and opened in 1827, earlier than the Marlow Bridge.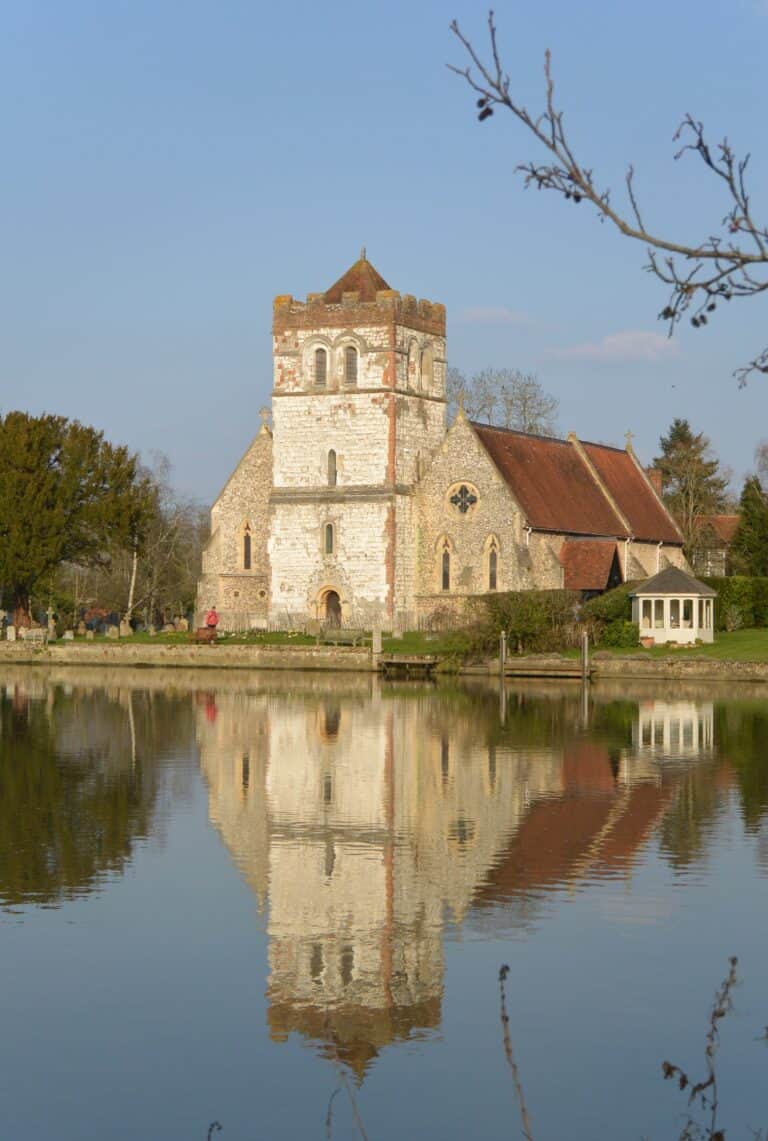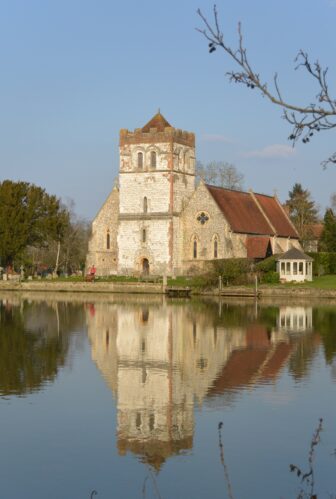 We took a walk along the Thames from the foot of the bridge.
The weather was nice, the reflection of the houses on the opposite bank was wonderful, and I was able to take a lot of pictures.
On the way, we saw a quaint church on the opposite bank, and I wanted to visit there, but I was disappointed that I couldn't cross the river because there was no bridge other than the Marlow Bridge.
This walkway along the river continued endlessly and we could not see the end of it, so we turned back on the way.
Like us, there were many people walking along the river.
Surprisingly, there were quite a lot of foreign tourists, and I heard Spanish, French, and Asian languages ​​which I could not recognise.
From London to Marlow, we had to change the train once and I felt it was quite a long way, but in fact it took only a little over an hour.
Thanks to the weather, it was a very good excursion.