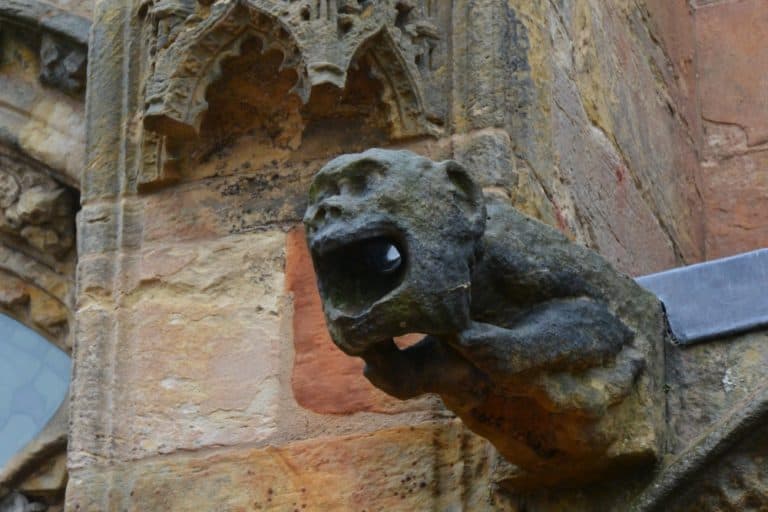 [ Nov.2015 ] Another destination for our short holiday to Edinburgh was Rosslyn Chapel, which is just outside of the city.
The reason why this smallish chapel suddenly became a world famous tourist destination was because it was used at the climax of the novel "Da Vinci Code", published in 2003.
This was my second visit here.
The first time was at the time when this novel was creating a sensation.
My business contact took me here on the way to somewhere we needed to go.
I remember clearly that we could take photos inside the chapel in those days.
But now it was strictly prohibited, which was a shame, because this 15th century chapel's exterior is nothing special, but the interior is astonishing.
I have never seen a church with so many stone sculptures all over the place.
Especially the pillar called 'Apprentice Pillar', which an apprentice made while his boss was away, is so beautiful that when the boss saw it after coming back, he was so jealous that he beat the apprentice to death.
A staff member there gives a short lecture in the chapel a few times a day about its history and the sculptures.
The funny thing was that apparently there were some visitors who had thought this chapel was the film set of 'Da Vinci Code', the film.