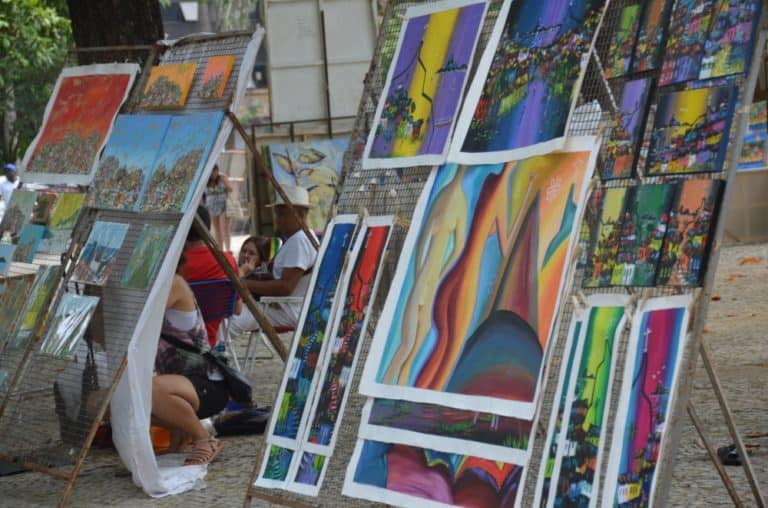 [ Jan.2016 ] On the last day of our stay in Rio de Janeiro, we went to the Hippie Market in Praca General Osorio in Ipanema first.
This was my last chance to buy souvenirs.
We left our hotel at around 9 am by taxi to get there directly.
But we were a bit too early.
Many of the stalls were still preparing.
There were double rows of craft stalls surrounding the square and in the square they were selling mainly paintings.
The square was not so big.
While we were walking around the square, gradually more and more shops were ready.
On top of the leather goods, folkcraft and so on, they were selling a lot of jewellery made of Brazilian semi precious stones, as I was expecting.
I did quite a lot of shopping and got satisfied.
The vendors were mostly serious and friendly, too.
The reason why it is called Hippie Market is that this market started in 1968 by hippies selling their own handicraft and all other things.
Now it is an established craft market.
They hold it here every Sunday.