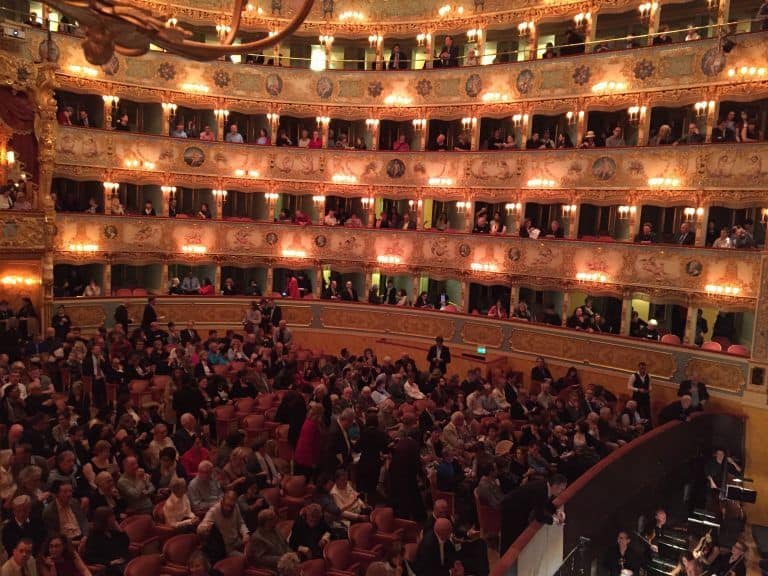 [ Apr.2017 ] One of the reasons why we went to Venice this time was to see an opera at Teatro la Fenice.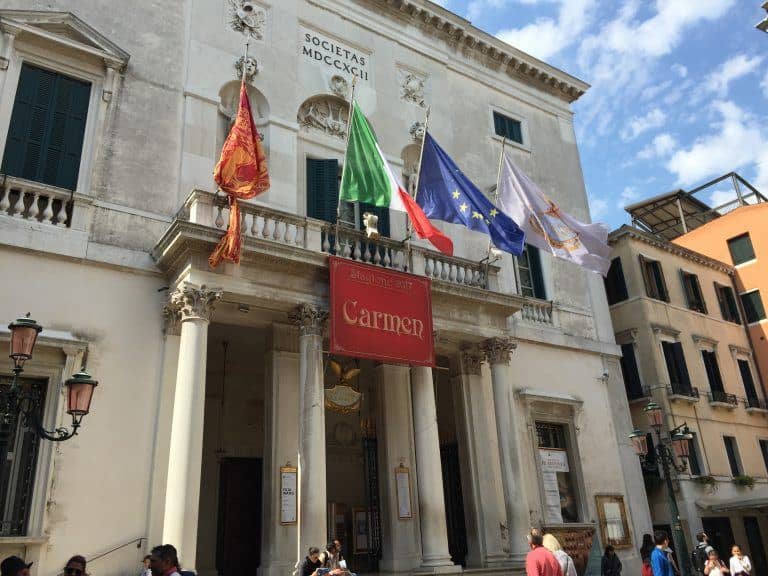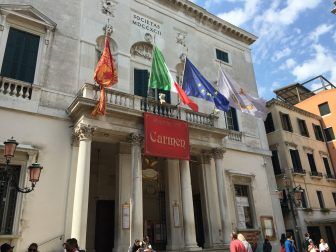 We visited there about 5 years ago just to see the building and since then we always wanted to see an actual performance there.
This is the theatre which was burned down many times after opening at the end of the 18th century and each time they rebuilt it, so as its name suggests, it is a fenice (phoenix).
We went to the main island of Venice from Murano by fast shuttle taxi which was run by our hotel, so it was very quick this time.
But the stop we arrived was Fondamenta Nove, which is on the north side of the island, so we had to walk a lot, looking for the theatre in the labyrinth of Venice.
Because this was an occasion, I was wearing a pair of shoes with a bit of heels, so this walk was a hard work for me.
On the way we asked an elderly couple the way to the theare, who looked obviously local.
They looked so elegant and typical Italian high class elderly.
They were very nice, but we could not reach the theatre with their directions.
But in the end, somehow we managed to get there and were seated in a box.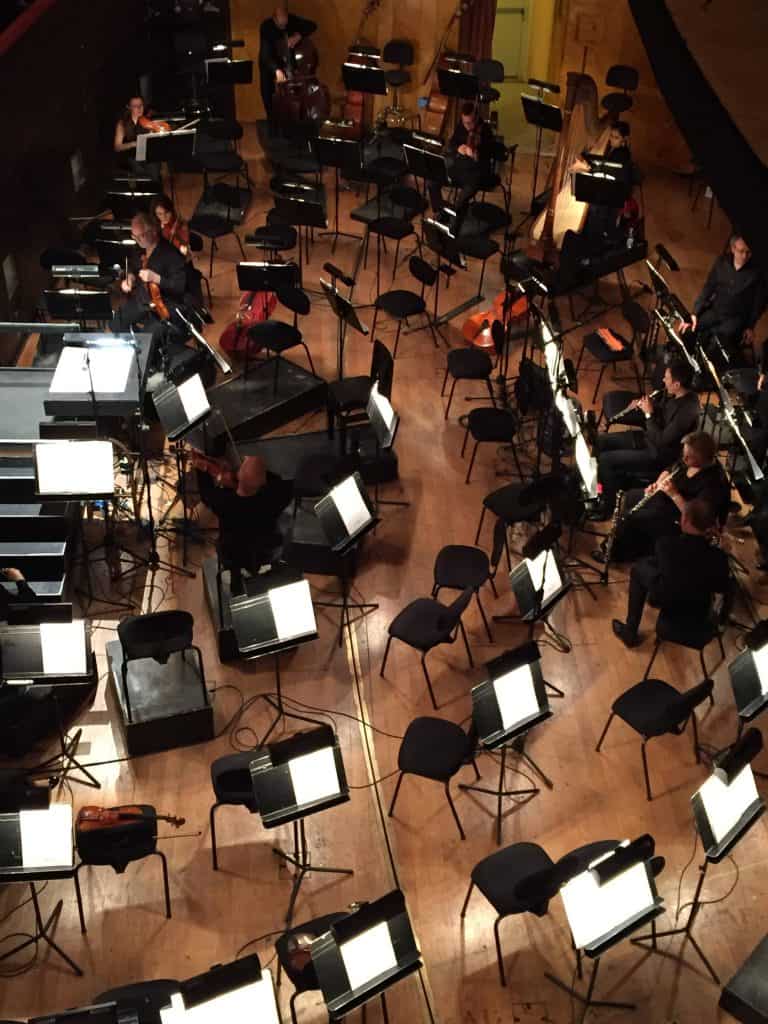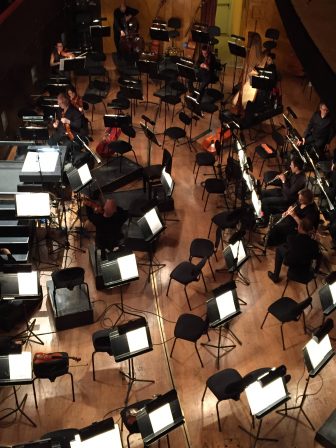 In this theatre, most of the seats were in boxes apart from the orchestra stalls.
Ours was on the second floor and just above the orchestra pit.
It was interesting to see the orchestra from this angle and the stage was near, so we felt close to the performers.
The program was "Carmen".
It just happened that it was "Carmen", too, when we went to La Scala in Milan for the first time long time ago.
We often go and see ballet performances, but we rarely go to see opera.
"Carmen" is the program that novices like us can enjoy, because most of the numbers are so well known.
It was performed in the end of the 19th century for the first time, but the time of this production was set around 1970s and we saw a telephone box and a few cars on the stage.
The director was Calixto Bieito, a Spanish, who is famous in opera circles.
It was well made and I got into it easily.
But there were not much dancing, not like the one we saw in La Scala and in this version there was a man who became naked, which I did not understand the meaning of.
The singer who played Carmen was not only a good singer but a good actress, too.
The conductor was Myung-Whun Chung, the Korean conductor.
This was the first time I saw him since the Proms (an annual classical music event) in London a long time ago and I felt as if I was meeting an old friend.