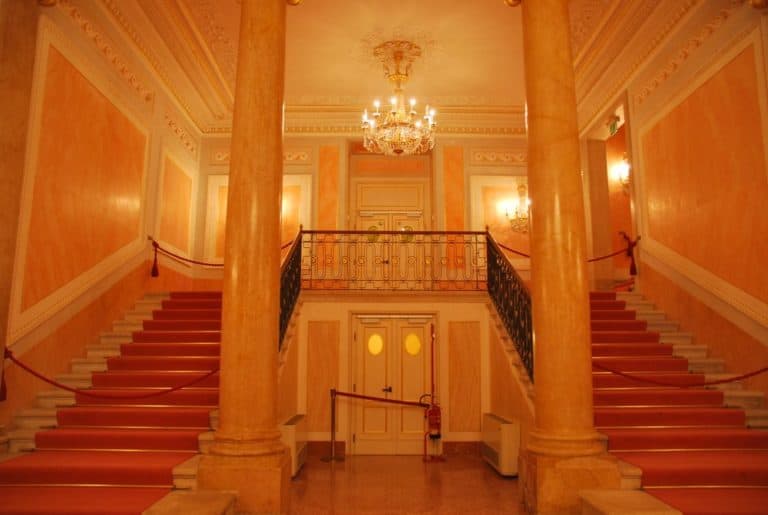 [ Nov.
2012] I visited the famous Teatro La Fenice in Venice.
It was only a visit unfortunately.
This theatre is exactly like its name, phoenix.
From the first, this was open in 1792 to be a successor of one theatre which had been burned down.
In 1836, Fenice itself was burned down because of the fire from a heater.
It was rebuilt quickly, but in 1996, it was burned down again, this time deliberately.
It took long time to rebuild this time, because of the fund problem and in the end in 2003 it was open finally.
I listened to these informaion by audio equipment and entered the main hall.
It seemed that most of the seats are box seats like La Scala in Milan and does not look so big, but the main thing performed here is opera.
When I was there, they were rehearsing, so photos were not allowed unfortunately.
Ballet will be on once a year, so I will come back to see the performance next time.