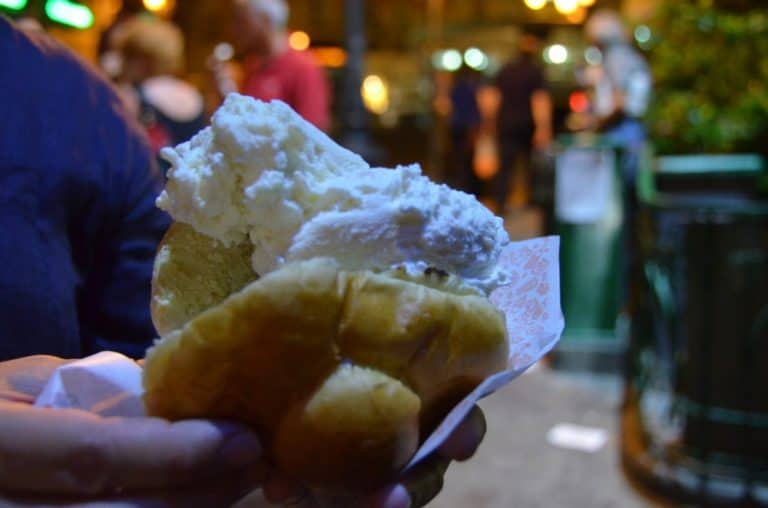 [ July, 2015 ] When the manager in our B&B in Reggio di Calabria in southern Italy was explaining about the town, she pointed out the ice cream shop on the map, though we did not ask for it.
It seemed that everybody who visited this town wanted to go there.
So, we went to this Gelateria Cesare, near the promenade.
There was a queue of people waiting to be served outside of the small shop.
We found that people here eat ice cream with bread, as you can see in the photo.
It was delicious.
This shop was opened in 1818 when a kiosk was built here.
The current owner family, De Stefano, bought it in 1940 and started making ice cream.
Then, in 1970, it became the ice cream specialised shop.
Their motto is "Ice cream is a craft" and maintain the handmade quality even though they are creating new flavours.
By the way, eating ice cream with bread seems to have come from Sicily, which is just across the sea from Reggio di Calabria.
Apparently, they make special bread for ice cream in Sicily.