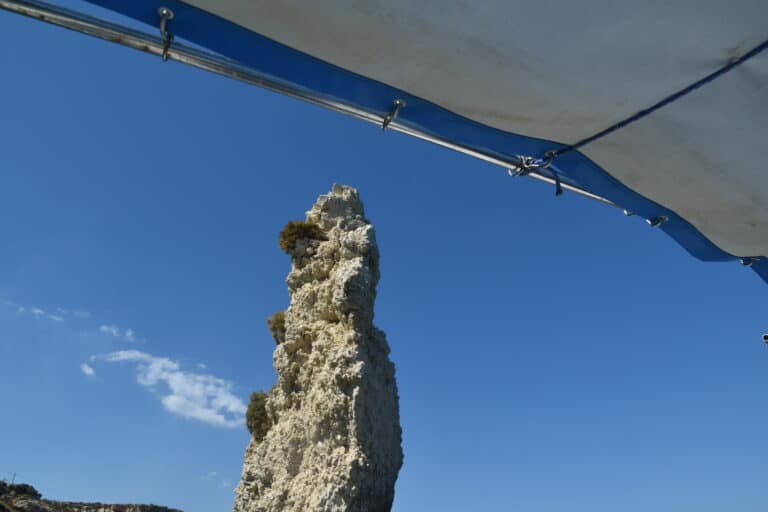 [ Aug.2022 ] During our summer holiday in Syracuse, Sicily, we took a boat trip around the area.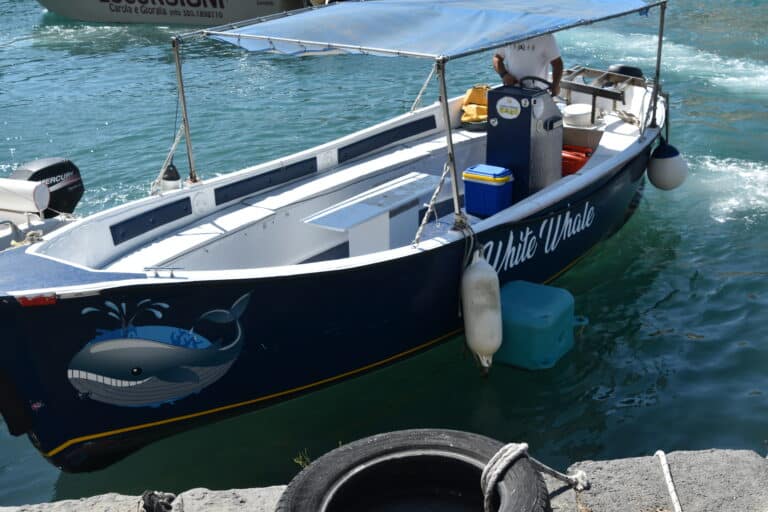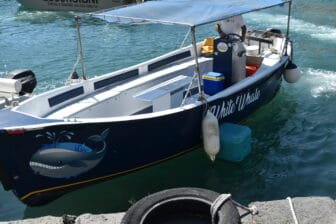 We had a reservation at 3:00 pm, and when we went there, we found that we were the only two participants.
Even though the capacity was 20 people.
With this, €30 per person was a bargain.
It was almost the end of August, and the number of tourists was decreasing and there were quite a few companies running this kind of trips.
First of all, we proceeded slowly in the harbour of Ortigia Island.
I took photos of ships in the port comfortably, feeling good in the fine weather.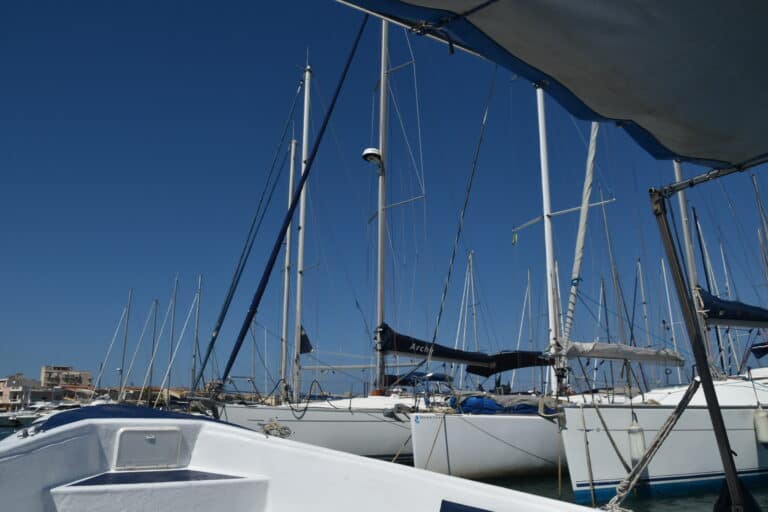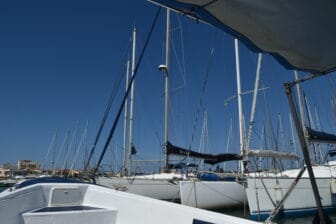 However, when we went out to sea, the situation changed completely.
The boatman showed the sheer cliffs and rock formations on the mainland Sicily around there, but the wind was stronger than it looked and the boat rocked.
Even so, at the beginning, I still managed to hold my camera, and I was able to take a few pictures.
The ship entered a cave in the cliff.
Now, if the bottom of the sea were pure white, the water would look pure blue, just like a "Blue Grotto", but it wasn't so white, so it was a sort of "Green Grotto".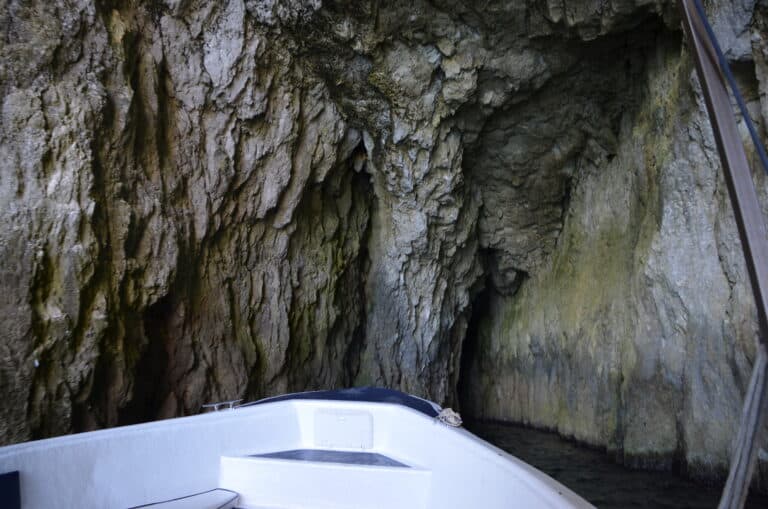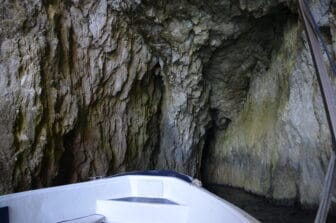 I could see that the water was very clean.
It was interesting to see the rugged rock approaching towards us when we went in.
We entered two caves, and then the boatman pointed to a cave with a heart-shaped entrance.
If you really want to see it, it looks like a heart, but…
After that the swaying of the boat was escalated.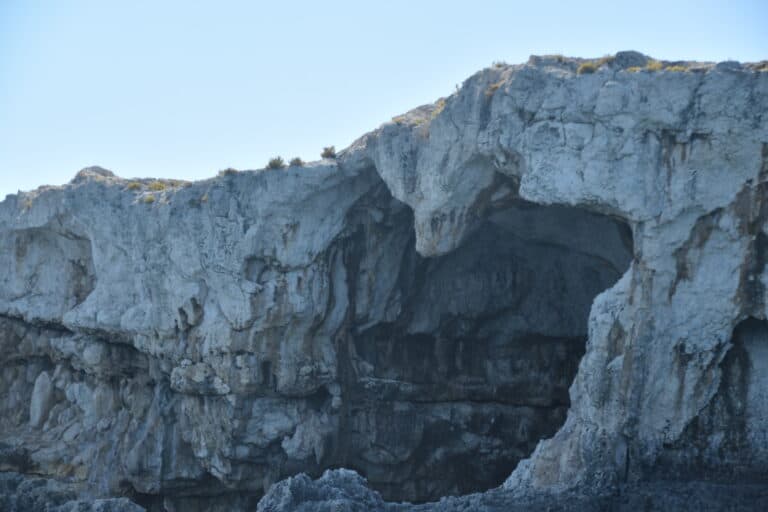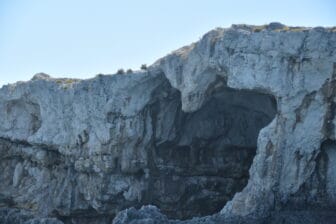 Rather than swaying and shaking, it was hitting the waves with a bang one after another.
It's hard to protect the camera because we got soaking wet.
Not only that, but I was desperate to keep my hands and feet firmly on the boat so that I wouldn't get shaken off.
I remember riding a jet ski in the waters of Cuba and experiencing the fear of death.
Even though I was so desperate, my husband looked as if nothing was happening, chatting with the young boatman.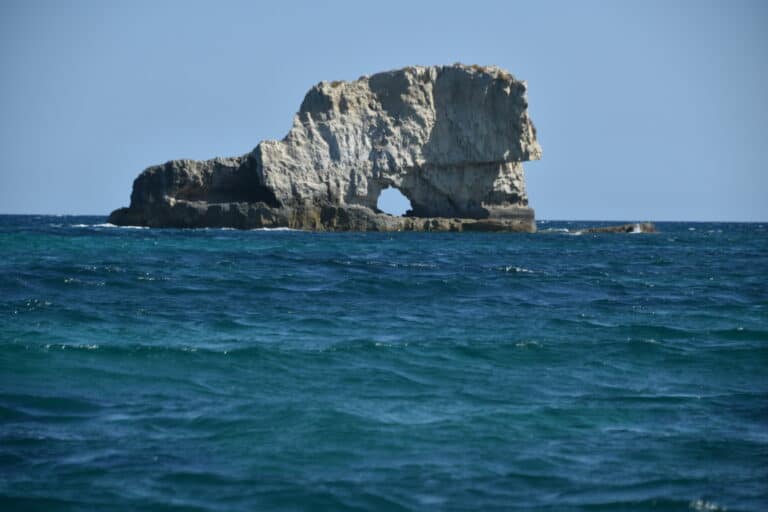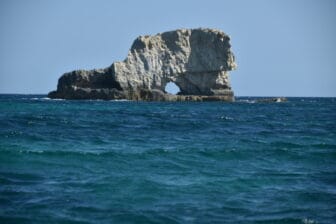 According to the boatman, the wind that day was a typical Libeccio.
Libeccio, according to my research, means the wind that blows from Libya, a strong southwesterly wind.
It is apparently commonly observed in Corsica.
The normal route was to go around the open sea, but the wind was strong and we were the only passengers, so the boatman returned to the harbour for a while.