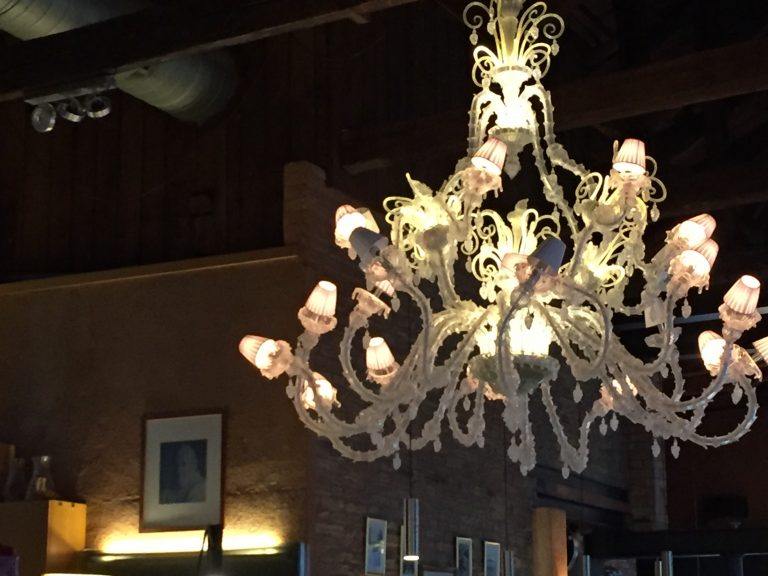 [ Apr.2017 ] On the day we saw an opera at Teatro La Fenice in Venice, Italy, before the opera started at 3:30 pm, we had lunch.
We saw a restaurant just in front of the theatre, but that looked very expensive.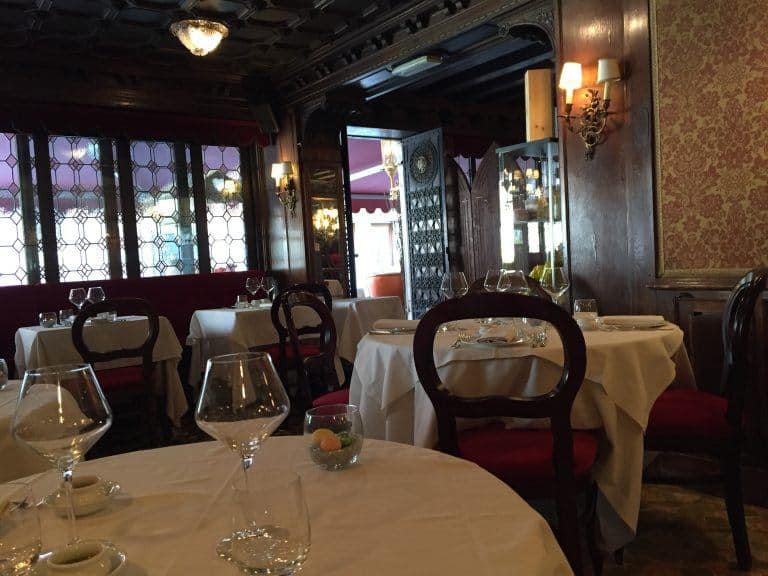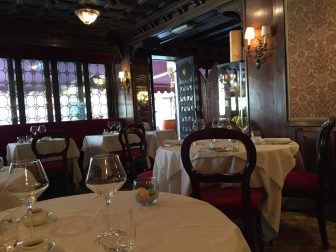 So we asked a gondolier standing around there for some recommendation.
But he said "I eat at home because I live here, so I do not know much about restaurants".
Instead of him, an old man who was talking with him and looked very elegant helped us, saying " The restaurant in front of the theatre is very expensive because they have a famous picture hanging on their wall. If you are not looking for something cheap, I recommend another one just around the corner" and that was Taverna La Fenice.
It was a posh restaurant with the classic elegant atmosphere just like this old man.
They charged €5 each as a surcharge as well as 10% service charge, which is not so common in Italian restaurants where we usually go.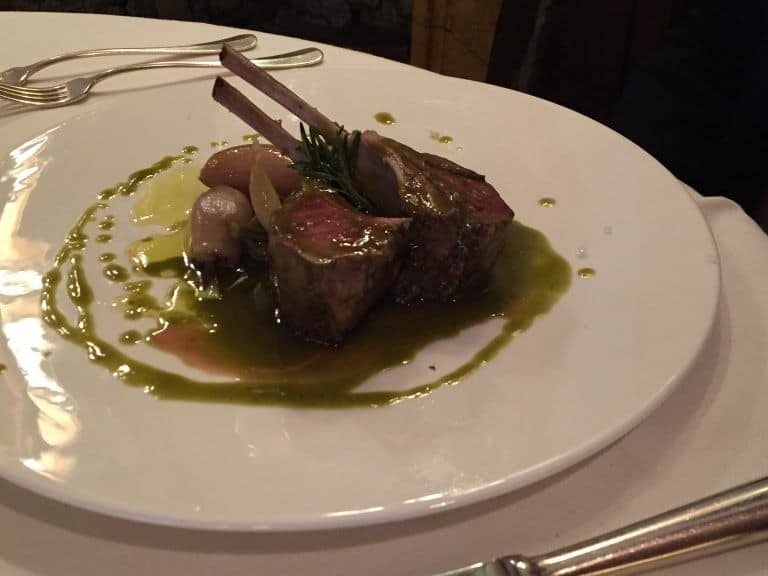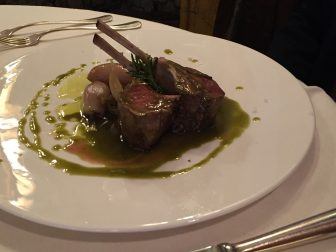 That is why the old man said "if you are not looking for something cheap".
But the food was very good.
I ate Fegato (liver) alla Veneziana and my husband chose Rack of Lamb.
At first the restaurant was nearly empty, but after 1:30 pm many people came in, so I suppose this was a restaurant with a good reputation.
The opera finished at around 6:30 pm.
We wanted to catch the shuttle service run by our hotel in Murano, so we walked to Fondamente Nove stop.
We found it rather easily and we had some time, so decided to have a light supper around there.
We found online a restaurant called Alginbagio which seemed popular, so we went there.
The atmosphere was completely different from the restaurant earlier and it was very modern.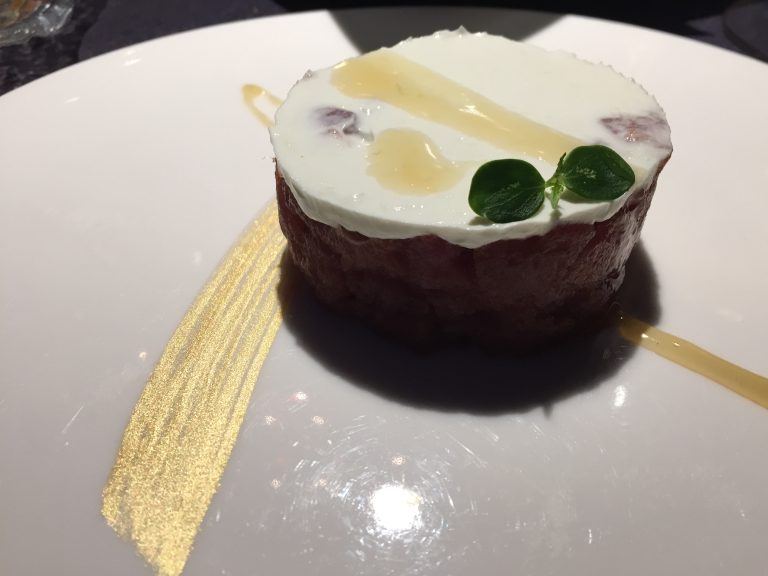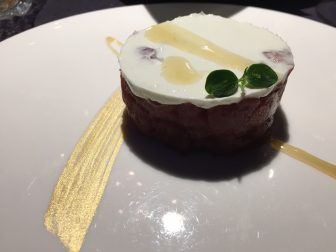 But it was posh, too.
The foods were very creative, for example the tuna tartare I had for the main had a sauce made from Wasabi and honey, which tasted really good.
Each ingredient matched very well each other.
The appetizer before that was a cream of white asparagus and that was excellent.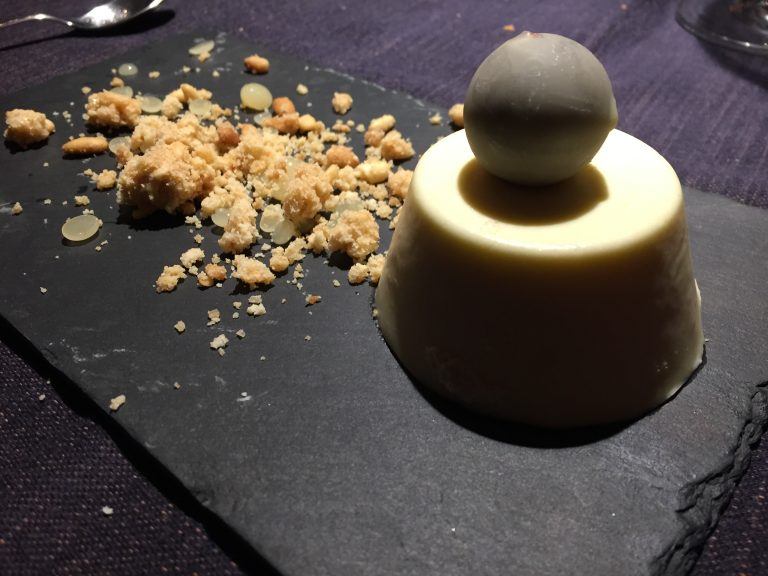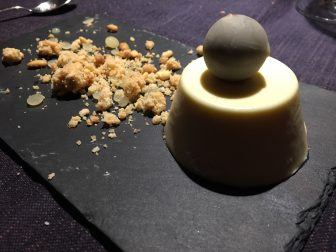 The dessert was special, too.
There was a ball of berries on top of the yoghurt bavarois.
The waiters here were almost showing no expression, not like the ones in traditional Italian restaurants, though they were not unpleasant.
We were planning to eat lightly but in the end we ate properly, so we missed our shuttle service, but we found that the ordinary water bus from Fondamente Nove to Murano did not take so long, either.