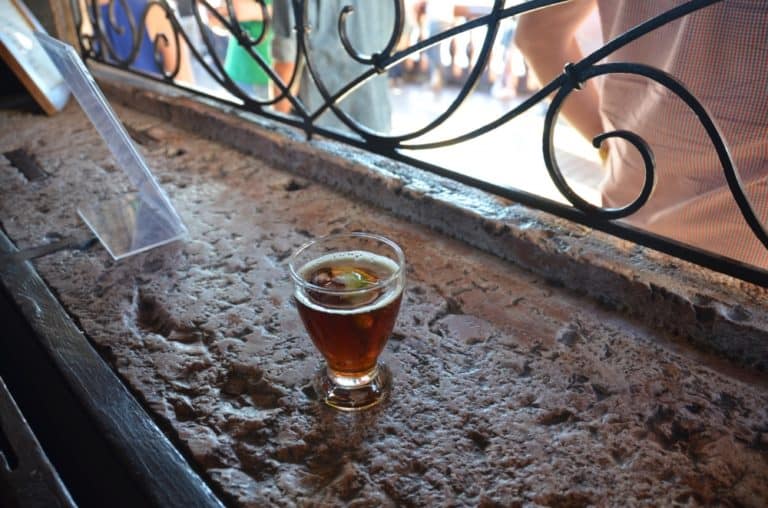 [ Jun.2016 ] Bassano del Grappa in Veneto in north Italy is famous for its ceramics. There were many shops selling pretty colourful items, so we decided to add one to our collection. There was a shop which looked authentic, so we entered there. There were many jars, cups, plates and so on on the shelves and there was a workshop at the back of the place. The shop assistant recommended the greenish pattern called 'Ponticello', which is apparently the traditional one which you can see in the museum. We bought one plate of that pattern.
By the way, we noticed that at the end of the Ponte Vecchio, people were standing and drinking reddish brown drink. We asked the ceramic shop assistant about it and found that it is the 'Grapperia' (a kind of pub specialised in Grappa drinks) of the famous Grappa brand, Nardini. So we went there and tried the reddish brown drink. It is called Half&Half and tasted sweet and dangerous. Straight Grappa is too strong for me, but this one was lovely.
This drink was our aperitif and after that we went in one cafe and ate some bruschetta for our light supper. This time we ordered Prosecco, another local drink. And to my surprise, they served it in a decanter. We drink Prosecco from the bottle and it has a sort of fashionable image in England, but here they drink it casually like beer. Interesting.