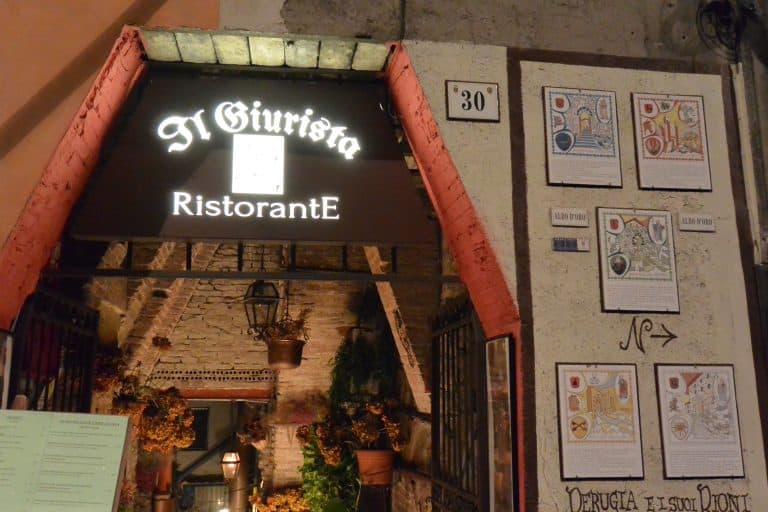 [ Aug.2019 ] We went to Perugia in Umbria in Italy by train from Milan.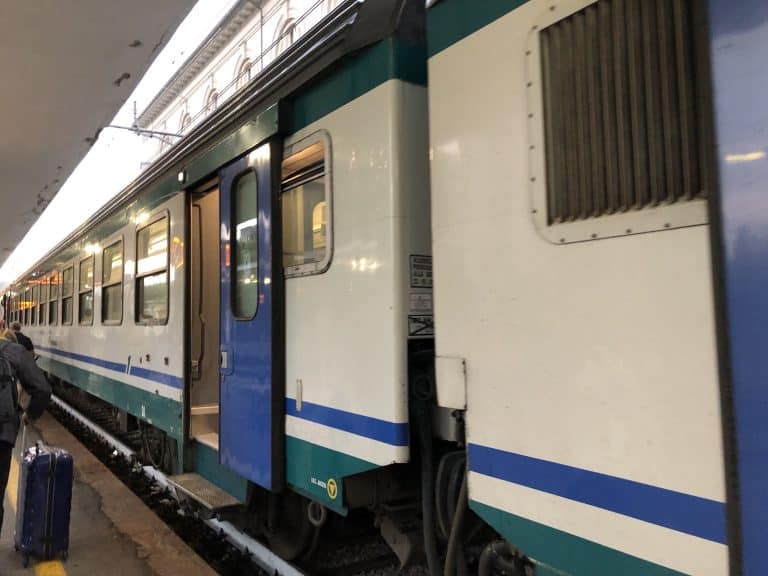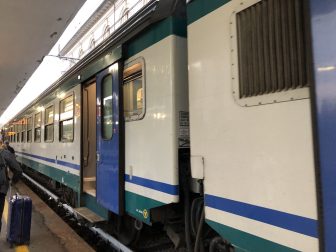 Up to Florence it took only one hour and 40 minutes by Frecciarossa, the limited express train, but from there to Perugia, it took as long as 2 hours and 10 minutes by local train (though it was still an express train).
On the way, the train went along Lake Trasimeno for a while, but other than that, the view from the window was not special so I slept on and off during the journey.
Finally we arrived in Perugia and it was raining.
This small holiday was focused on Umbria and not only Perugia but other places we visited were all on top of a hill.
The taxi we took at the station went up and up to the old town and we arrived at the hotel called La Rosetta.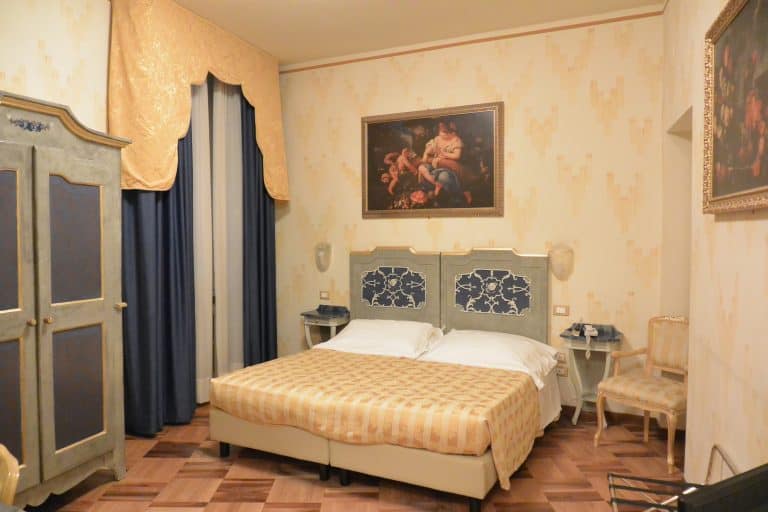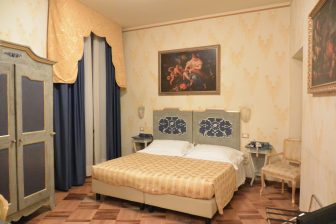 The location of the hotel was perfect and the building itself seemed to have a long history, though as a hotel, it started only in 1922.
Lisetta, the wife of the owner loved roses and that is why it is called Rosetta.
They started the hotel business with 7 rooms and now there are as many as 75 rooms apparently.
The interior was quaint, which never happens to the chain hotels.
We arrived late and it was already evening, so we went out for dinner right away.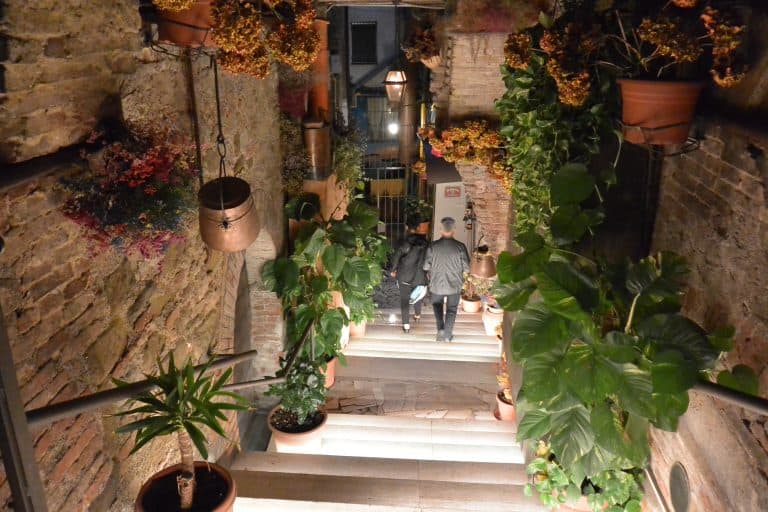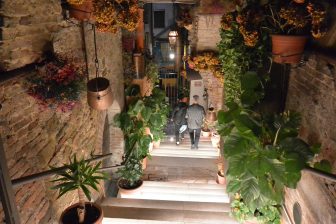 We went to the restaurant called Il Giurista, recommended on an internet site.
We went down the long staircase from the street and the interior of the restaurant was like a wine cellar.
In fact one of the rooms was a wine cellar.
We shared the assorted ham and cheese for the starter, then I had the simple Tagliata di Manzo (sliced grilled beef) for the main.
The way they grilled them and the seasoning were both perfect and I can say that this was one of the best Tagliata I had ever tasted.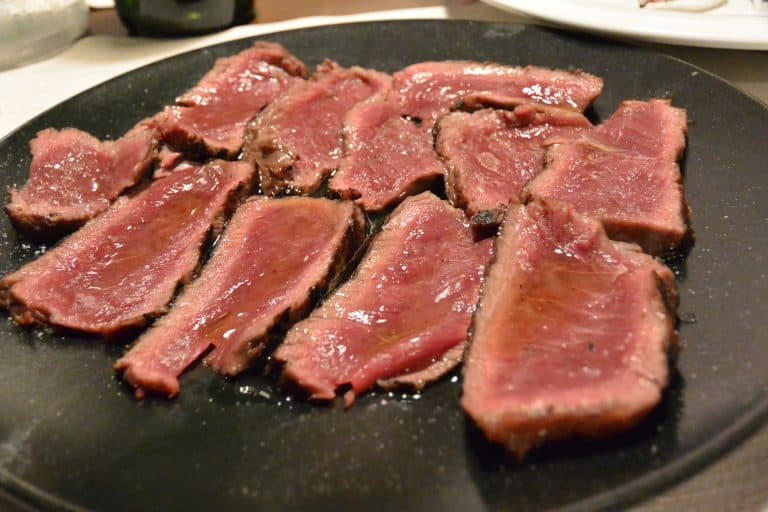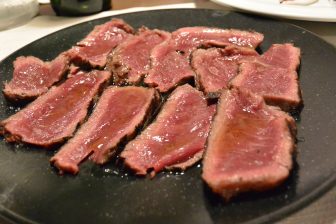 My husband had the stewed beef and our friend who travelled together had the handmade pasta with Ragù of boar meat.
For the dessert, I had a glass of Vinsanto with the local biscuit and this biscuit was lighter than the usual Cantucci and nice and crisp.
All were satisfactory.
In fact, this was the first good Italian meal we had since we had arrived in Italy this time.
I might be exaggerating, but Milan in August was a ghost town.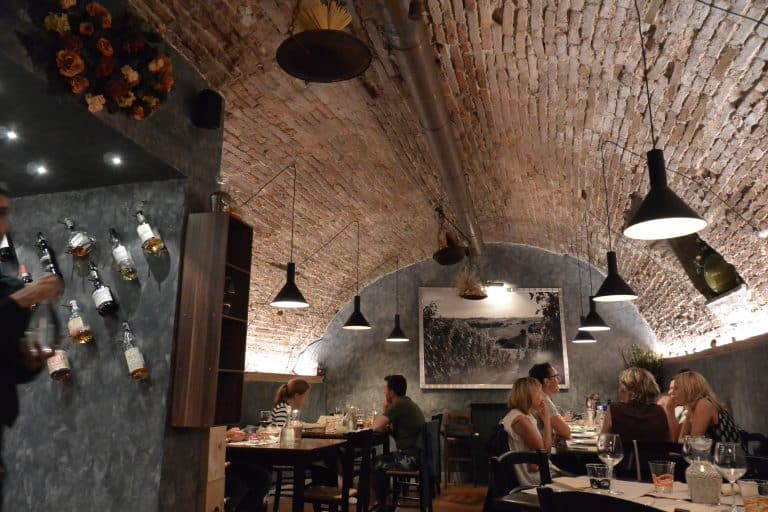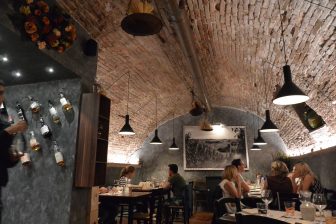 All the restaurants we like were closed for summer holiday.
Only a few restaurants were open and in even those, the chef and the waiters seemed like the temporary ones to fill in for absent workers, so the tastes and the services were not at their best.
We should take the fact to heart that in summer in Italy, we have to go to touristy places to enjoy Italy.