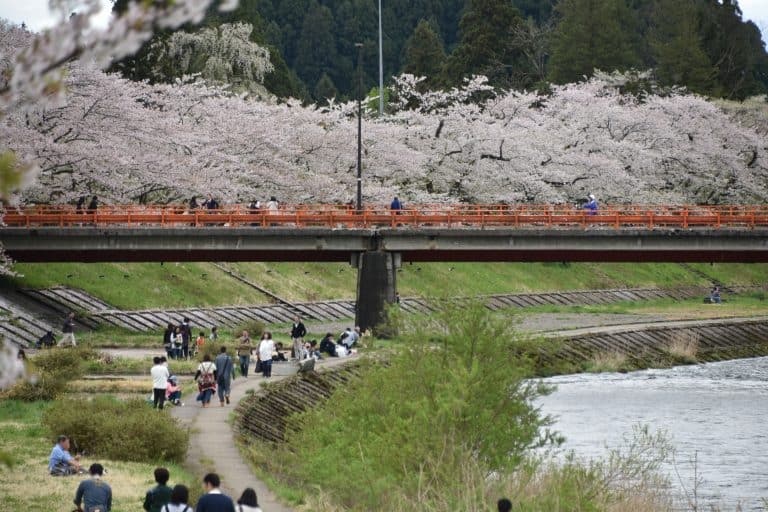 [ May 2019 ] Kakunodate in Akita prefecture, Japan, is famous for the cherry blossoms.
The peak of them in Kakunodate is from the end of April to early May, when the cherry blossoms in the Kanto area, including Tokyo, have already fallen.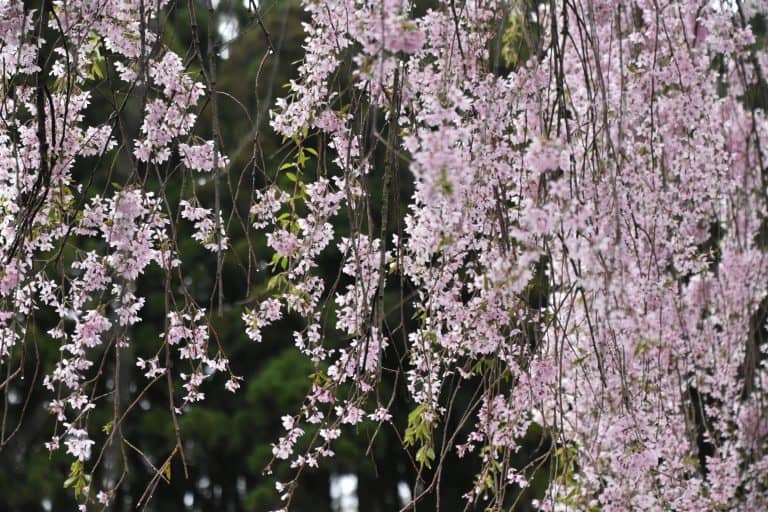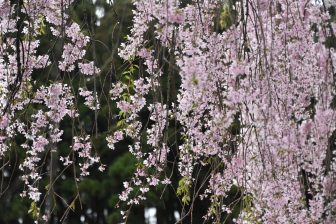 Kakunodate organise The Cherry Blossom Festival every year and it was from the 20th April to the 5th of May this year.
Unfortunately, they bloomed early this year, so when we were there, the peak had already passed.
Even so, we could see many cherry trees with some flowers all over town and it was nice to see some ground covered in pink because of the fallen petals.
There are two main places to enjoy cherry blossoms:
One is the Samurai district, where there are many weeping cherry trees.
Apparently, there are as many as 162 weeping cherry trees, which are listed as a nationally protected species in Kakunodate.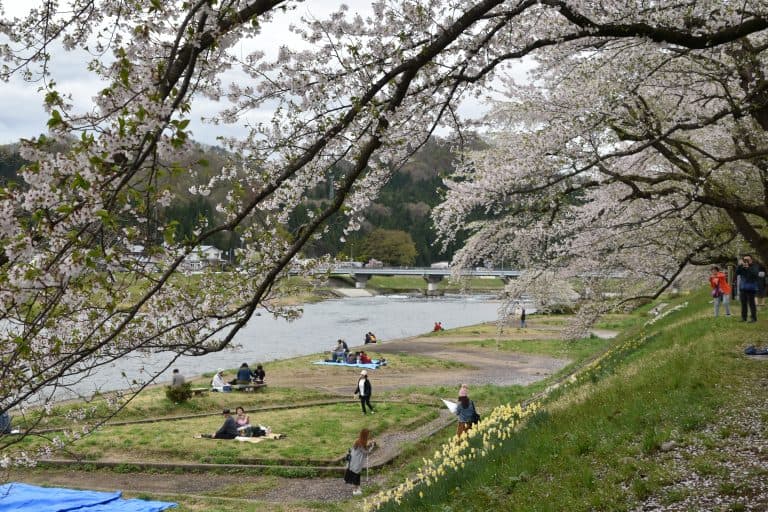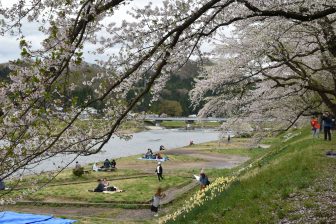 The pale pink against the black wooden wall of the Samurai houses looked beautiful.
Another place is along the Hinokinai River, which runs on the west side of the town, and here you can see Somei-Yoshino cherry trees.
The area is as long as 2 km and apparently, there are about 400 cherry trees there.
There are trees on both sides of the path along the river, so I can imagine that when the blossoms are at their best, it would be like a pink tunnel.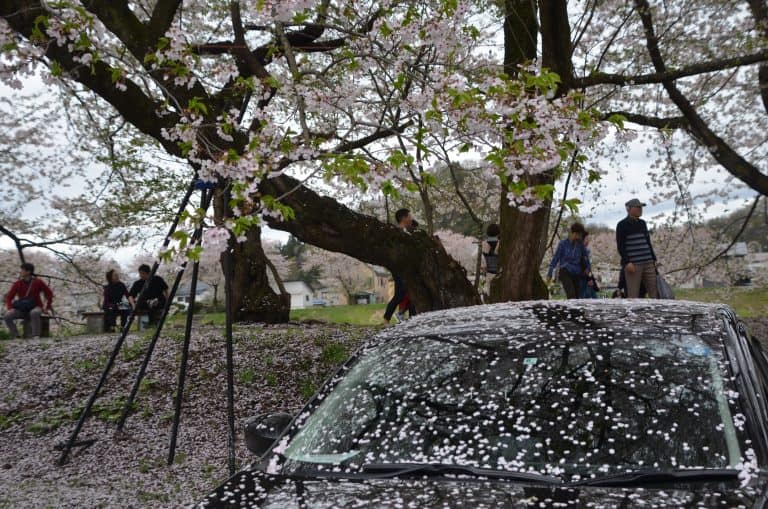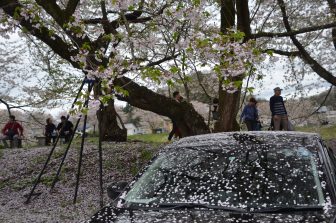 When we walked there, the blossoms were already falling, but it was lovely to see that the falling petals were like snow.
Some were accumulated on cars.
The only unfortunate thing was that it was not a sunny day, but it seemed like it was going to rain anytime soon.
On the slope of the bank, quite a few people were relaxing with their Bento lunch boxes and in the square by the river, there were many stalls selling food and it was lively, with many people eating and drinking.
Within the stalls, we found one grilling boar meat, which is rare in Japan, so my husband and I bought a sausage each  and ate it.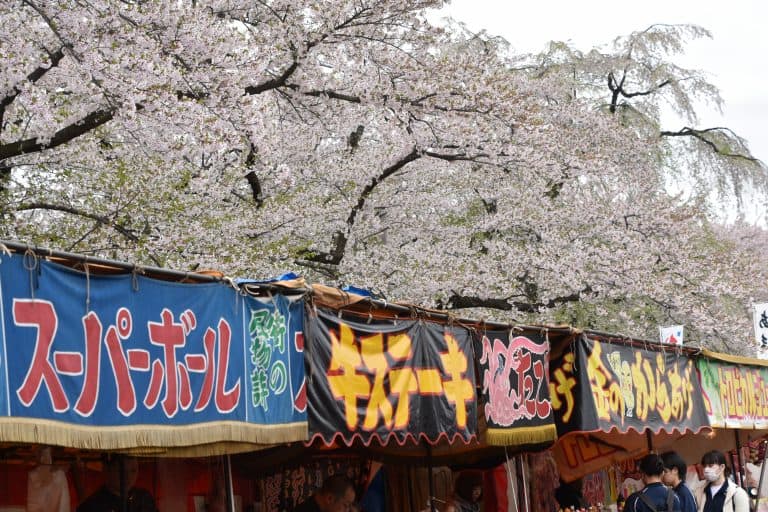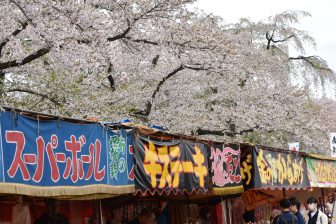 Well, boars and pigs are similar to each other, so the taste was not so different from ordinary sausages.
The other members of our family were eating Kiritanpo, the local speciality of mashed rice toasted on skewers.
By the way, it is difficult to find a parking space in Kakunodate, because it is one of the famous tourist sites.
Fortunately, when we were there, to park near the river, the large vehicles car park just open to the ordinary cars, too, so we could park there smoothly.