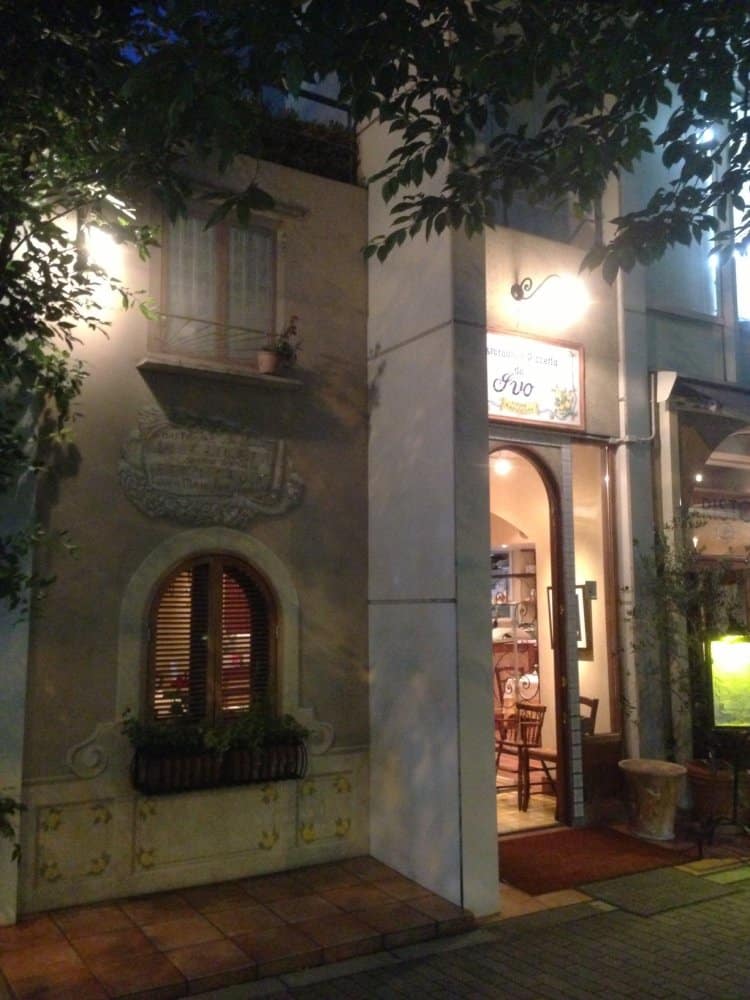 This is my friend, Bangly's posting.
[May, 2013] Usually when I travel I like to be totally absorbed in local customs, so I eat only local foods because foods are one of the forms of the culture.
But just this once, I really needed a taste of home, so I coudn't reject the invititation from two of my Japanese friends who said to me: How about a pizza in a Napolitan restaurant?
After a half of an hour walk in Tokyo, we entered a restaurant called "Da Ivo" in Ebisu area.
There was Napolitan music in the background, painting of Pulcinella on the wall, and a copy of the small window of Marechiaro outside of the door.
I forgot the Japanese style and I strated to talk with the owner.
We talked for 3 hours.
It is always nice to exchange our experiences when we are so far from home.
He has lived in Japan for 20 years and he is married to a Japanese woman.
He is a very interesting person with a Japanese way of thinking.
He has only a bit of hot-blooded character, typical of south Italian people.
Pizza and starters were very good which I was pleasantly surprised and the home made limoncello (with a bit of baytree) that he offered us in the end of the dinner was really what I needed.
Before leaving the restaurant the owner told me that he has famous people as customers including Banana Yoshimoto.
I would very much like to meet her.
I hope that will happen in the future!