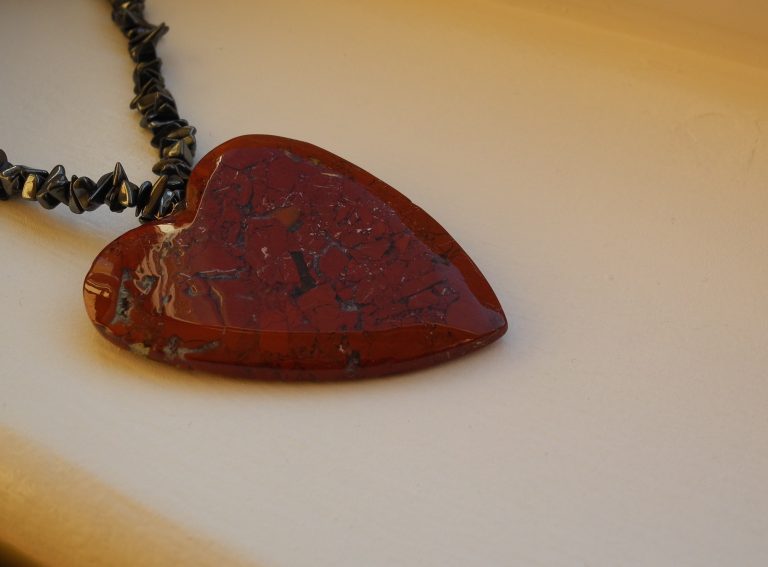 [ Aug.2016 ] We had a short trip to Sado Island in Japan with a friend of ours from my high school.
It was our first time to visit there.
It was a smooth journey to get to Niigata by Shinkansen and we took a taxi to the port.
Then we realised that we had almost two hours to spend before taking the boat.
It was a hot day and we did not feel like walking around the town, so we killed our time in the building of the port.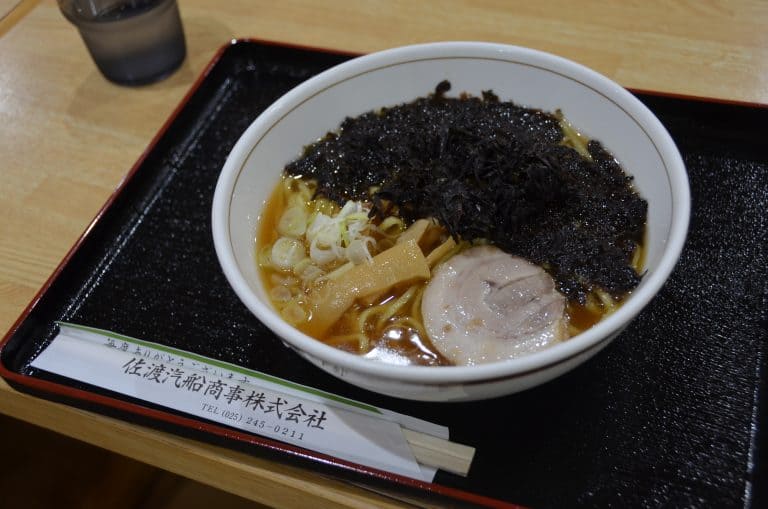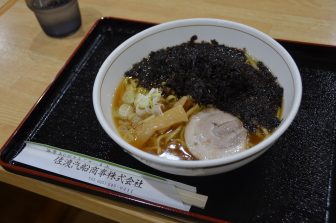 First we had a very tasty ramen (Japanese noodle dish) with sea weed and then looked at the souvenirs in a shop.
One thing stood up there was a book about "Akadama" of Sado Island.
Akadama is a red stone only Sado Island produces in Japan and it is regarded one of the top three stones in Japan.
Definitely I must see it.
According to the book, the places where Akadama is sold is limited and one of them is a souvenir shop called Sado Houshoku in the port building in Sado Island.
Having memorized that, we got on the boat (jetfoil).
So as soon as we arrived in Sado, we looked for this shop.
It was there in the corridor with many souvenir shops.
They were selling very expensive rocks which were only suitable for a traditional Japanese style mansion, but also a small number of accessories, too.
That was something I was expecting.
The woman of the shop explained to us, "In the past, we could get Akadama in some rice fields, but now it is all extracted. You cannot find new stones any more. So we sell what we have and that makes the stones more expensive".
In the book we saw at the Niigata port, it was described as 'red jasper' in English and as a red jasper pendant, it was rather expensive, but I thought it is special because this is Akadama of Sado Island, so I bought the pendant head shown in the photo.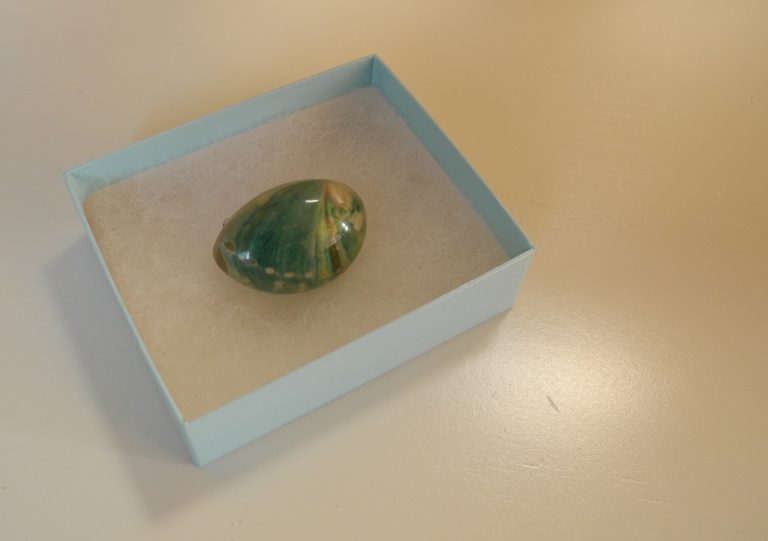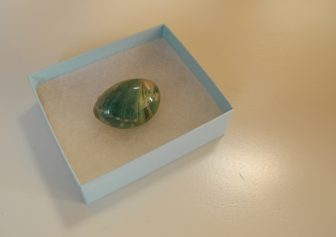 We looked at other things in the shop and found some pendants and brooches in lovely green.
I was surprised to hear that those ones were abalones.
Apparently, this shop has their own technique to make accessories from a kind of young abalones (Haliotis discus hannai).
I love that colour and I thought I would not see it again anywhere, so I bought a fairly big pendant head.
All those accessories I bought during our travelling are precious because whenever I wear them I remember the place and our experiences there.