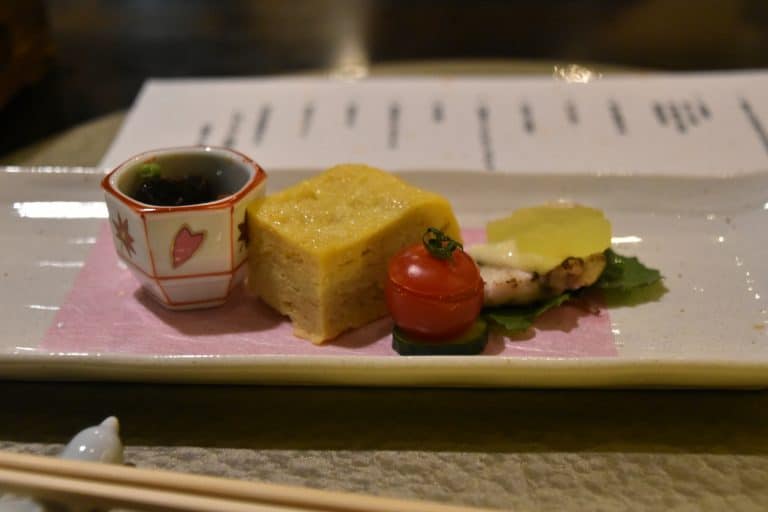 [ Apr.2019 ] We stayed in "Tamachi Bukeyashiki Hotel" in Kakunodate in Akita prefecture in Japan.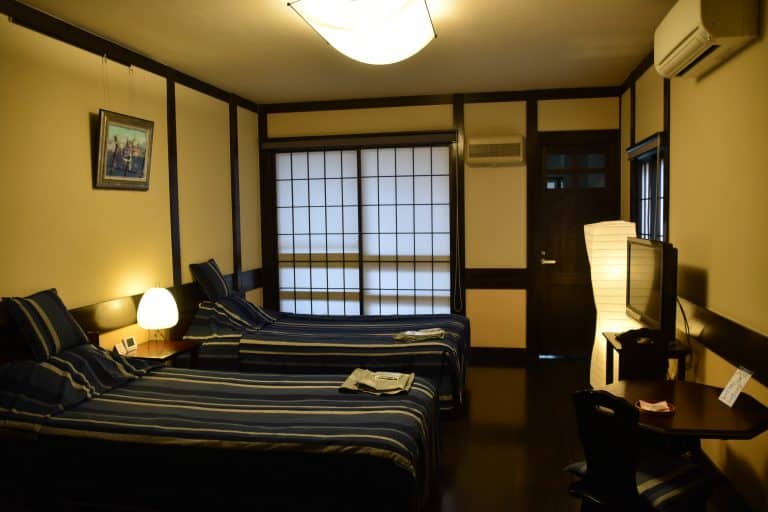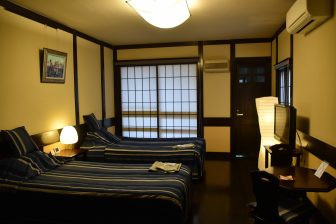 Their catchphrase is "the traditional warehouse-style hotel, surrounded by the black Kuroitabei (black wooden wall)".
As they say, the building is well matching with the tasteful atmosphere of Kakunodate.
The interior of our room was made up with dark wood and blue fabric and although it was a Western room with beds, it had the atmosphere of a combination of Japanese and Western styles.
Looking at their website, they seem to have traditional Japanese rooms, too.
In the room there was a fairly large bathroom, but the water was not from the hot spring.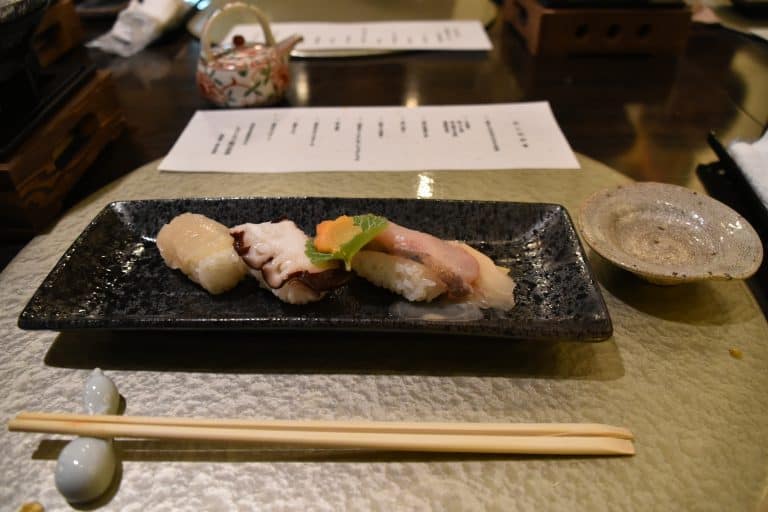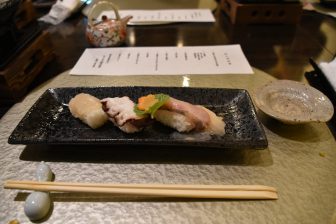 If you want to have a bath with hot spring water, you can use Kakunodate Onsen, a 100% natural hot spring water, which is about 5 minutes walk from this hotel.
They seem to have a shuttle service between the hotel and the Onsen, though we did not use it as we were satisfied with the bath in the room.
As for dinner, we had it in Restaurant Mominoki-tei, within the hotel.
Apparently, they are proud of their creative Japanese course dinner.
They served about 10 dishes, including the Hachimantai pork Shabu Shabu with lemon (a hot pot dish with the thinly sliced pork from Hachimantai, which is not too far from here) and mini steak of Akita Beef.
Every one of them was nice and tasty, though the amount was not as large as the dinner we had had the day before.
On the next day, we popped in to the Miso shop, which was very close to the hotel, called "Ando Jozo".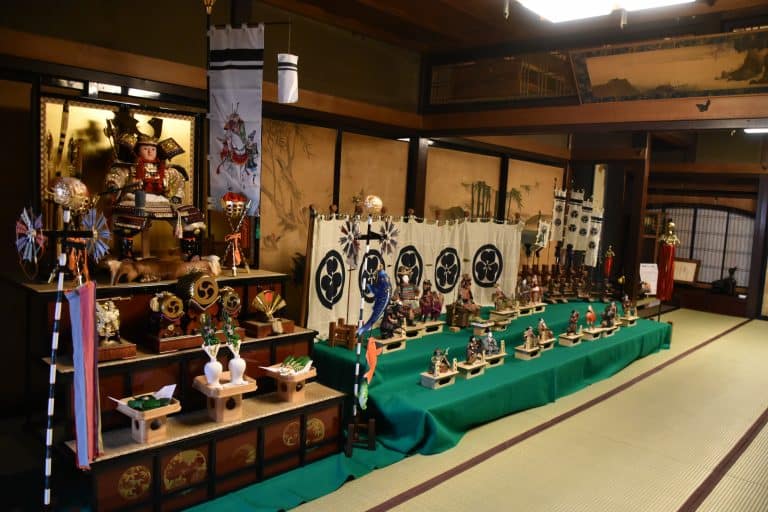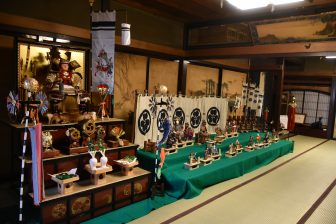 This is a long standing shop, which was established in 1853.
According to the leaflet they gave us, the Ando family was a landlord of Kakunodate and made Miso and soy sauce with a portion of rice paid as rent as the ingredient.
They still make and sell the Miso, soy sauce and pickles, but at the same time, the old building was open to the public as a museum.
While our family was absorbed in shopping, I looked around at their warehouses, which were made up to be guest rooms.
The warehouse was made of bricks.
Apparently in 1882, they had a very bad fire in Kakunodate, which burned 260 houses down and the Ando family suffered, too.
After that, they took 9 years to make this brick warehouse, designed to combat potential fires.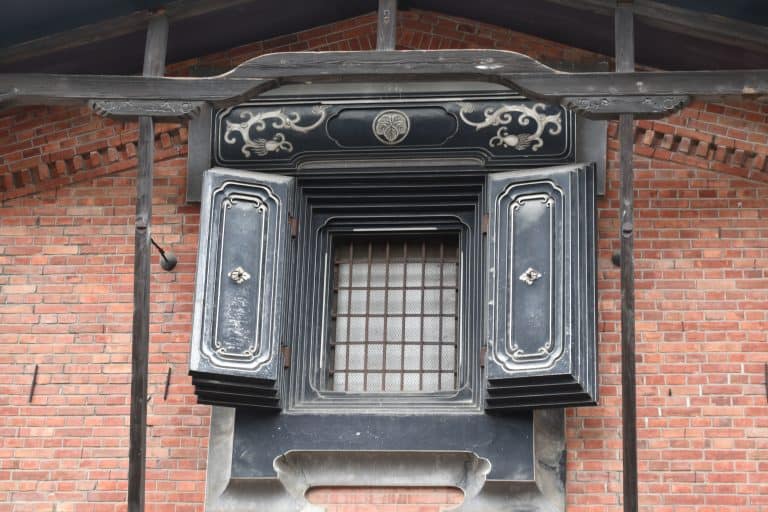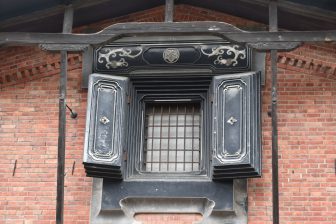 They are proud that, since then, they have not done any major repairs on it.
Not only here, but we saw many warehouses in Kakunodate.
By the way, our guidebook says that there is a fee-based walking tour organised in Kakunodate.
If you join them, probably you could hear many information on warehouses and other things.