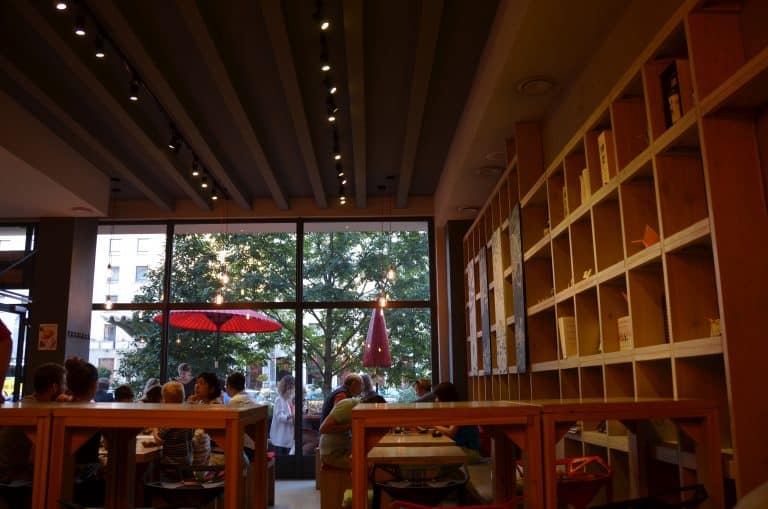 [ Aug.2016 ] My husband asked Mariusz, our guide who took us around for the Communism Tour, about the current situation in Poland.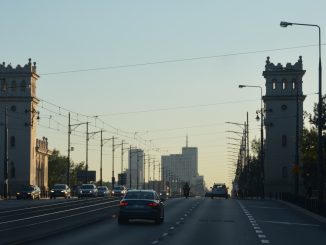 So he stopped the minibus on a bridge and started chatting.
According to him, 60% of Polish economy is supported by the service industry and the rest are by buses and trams manufacturing, food industry and so on.
He said " if we did not need to import energy from Russia, we could stand on our own feet".
By the way, the Russian embassy in Warsaw is said to be the one of the biggest embassies in the world.
On the other hand, the US embassy was a rather shabby building.
Recently, the Polish government changed to a conservative one.
So regarding the immigration issue which is the biggest problem in the whole Europe, Poland stands with its neighbour countries such as the Czech Republic and Hungary, refusing to receive any immigrants into the country.
Mariusz said that his political stance is liberal, but he agrees with the government on the immigrant issue, saying "Poland is a strong Catholic country. We cannot have Muslims here. Instead, we are willing to help Syria or Iraq to solve their problems by sending our military forces or in some other ways".
After the tour, he recommended us a Japanese restaurant called UkiUki.
He himself has not been there, yet but apparently it has been the talk of the town.
It was a Udon (Japanese noodle) shop, but because it was hot, we ordered Hiyashi Chuuka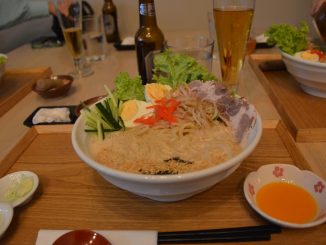 (chilled Chinese noodle dish).
The served dish was quite different from the Hiyashi Chuuka we are familiar with, but nonetheless, it was tasty.
The noodle was thick and cooked al dente.
I looked up in the internet afterwards and found that the owner of this restaurant is Japanese and the Udon dishes are exactly the same as the ones in Japan.