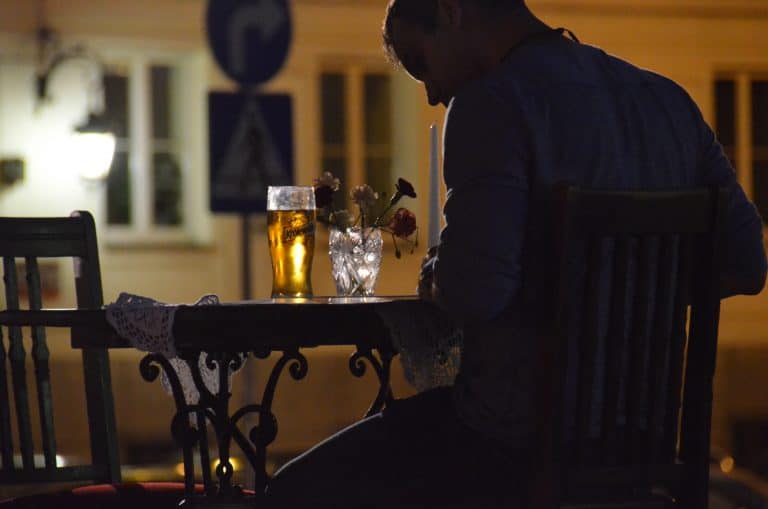 [ Aug.2016 ] The first restaurant we went to in Warsaw was Restaurancja Portretowa in the old town.
I was looking forward to looking at the interior which used be a brewery with more than 300 years of history according to the website, but apparently it was too hot inside and we were taken to the outside table.
Our table was just behind a statue of a man raising a sword.
I checked afterwards and found that it was a statue of a man called Jan Kilinski who was a commander of the Warsaw uprising at the end of the 18th century.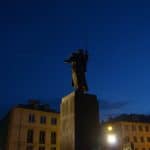 First we ordered Polish dumplings (Pierogi) to share.
The pleasant waitress recommended them as the typical Polish dish.
She said "We always eat Pierogi at Christmas".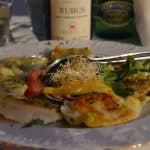 I chose venison stew as the main. It was rich.
We found a Polish wine in the menu, so ventured it.
Well, it was not so good, to be honest.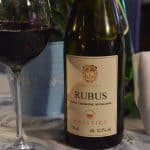 At the end of the meal, we had a glass of cherry vodka.
The waitress brought us a second glass, too.
This was very good and easy to drink, so very dangerous. In Poland you should drink vodka, not wine.
By the way, we took a taxi to get to this restaurant.
Because I sat at the passenger seat, I tried to fasten the seat belt.
The driver, a very fat man with a typical Slavic face, gestured me "You do not need that".
This kind of thing shows the national character, doesn't it.