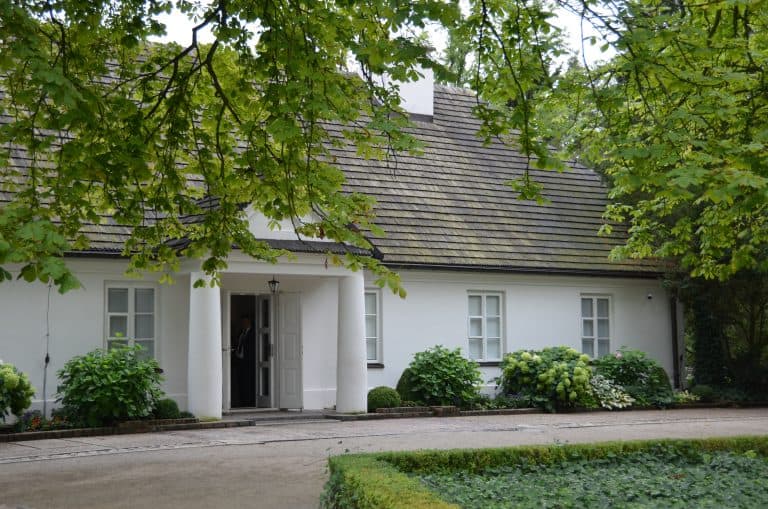 [ Aug.2016 ] The latter half of the Chopin Tour in Warsaw, Poland, took us to the places outside of the city and we visited his birthplace and the church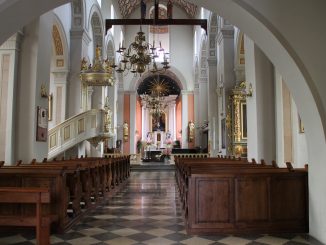 where he was baptized.
Frederic Chopin's birthday is said to be either 22nd February or 1st of March in 1810.
Apparently there are proof documents of the both dates.
In the church in Brochow, not only his baptism, but also his parents' wedding and his sister's wedding were held.
Brochow was a quiet village and we saw a nest of storks near the church .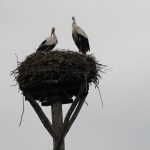 His birthplace was a bit further away from there in another village called Zelazowa Wola.
It is on the site of Count Skarbek's estate, though the main mansion was burned down a long time ago during the Napoleonic Wars.
Luckily the house where he was born was intact.
Chopin's father was a Frenchman and he was a tutor for the Count's children before becoming a high school teacher in Warsaw.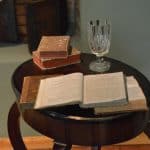 Here he met the house keeper who was a distant relation of the Count and they got married and Frederic was born.
The birthplace is now a museum.
From spring to summer, they hold a Chopin piano concert every Sunday.
The world's top pianists, including the winners of the famous Chopin Piano Competition, play here.
The garden was large and we could hear soft piano music all the time, which was very pleasant.
We had a piece of cake in the cafe in the garden with our guide, Yasha.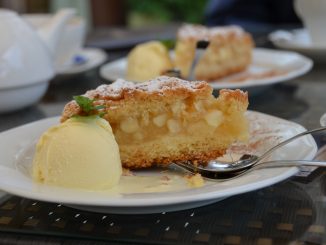 He did not talk about himself at the beginning of the tour, but from this moment on until we parted at the airport, he kept talking.
He became a guide 7 years ago after losing a good managerial post 8 years ago.
He lived in Boston in the US for 2 years, so he spoke fluent English.
His father took as many as 200,000 photos of the streets of Warsaw from 1945 onward.
They are all in order with the names of the streets.
And now he himself is following his father and started taking photos of current scenes of the same streets.
And now he has about 90,000 photos.
He said "if it is too difficult to open a museum, at least I would like to have an exhibition".
That would be very interesting.